Where is Trevor Rees-Jones now? Here's what happened to Princess Diana's bodyguard
Here's where Trevor Rees-Jones is now, the man who survived the car crash that killed Princess Diana and Dodi Fayed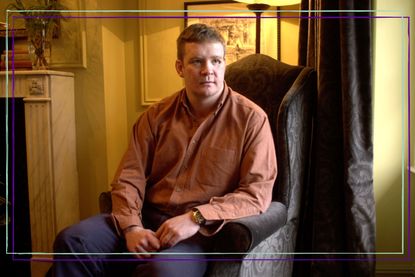 (Image credit: Alamy)
Where is Trevor Rees-Jones now? Find out what happened to Princess Diana's bodyguard after the car crash in Paris.
Many people today can still remember where they were when Princess Diana died, an event that shocked people all over the world. 26 years after her tragic death, her legacy is kept alive by her sons, Prince Harry and Prince William, and her life continues to be celebrated - more recently in Netflix's The Crown, in which she is portrayed by Elizabeth Debicki.
In the years since her passing, attention has turned to those who knew her in the days before her death, with many wanting to know more about the life of the 'People's Princess'. And just like some have been asking where is Dodi's father, Mohamed Al Fayed, now, many also want to know what happened to Trevor Rees-Jones, Princess Diana's bodyguard and the sole survivor of the car crash that killed the Princess of Wales.
Where is Trevor Rees-Jones now?
Trevor Rees-Jones now works as the global head of security for pharmaceutical company AstraZeneca, according to multiple reports. He is believed to be living in Shropshire, in the West Midlands, outside of the public eye.
A source previously told The Sun, "Trevor is living a peaceful life. The enormity of what happened that night is still with him and the scars are visible. His life is quiet and uneventful now. He certainly doesn't court publicity or speak much about it. He's tried to move on and get on with his life."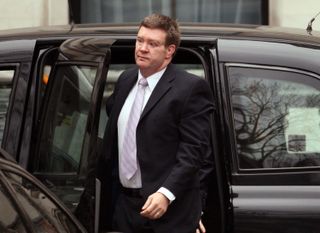 Trevor-Rees Jones' LinkedIn profile shows that he is based in Shrewsbury and in the years since the crash has achieved a Post-graduate Diploma in Security and Risk Management and a Master's in Business Administration. It also reveals that he previously worked for the UN and as the director of international security for oil field service company Halliburton.
Rees-Jones grew up in Oswestry, Shropshire, and is the middle son of three boys born to British Army surgeon Colin Rees and his wife Gill, who was a nurse.
What happened to Trevor Rees-Jones?
Trevor Rees-Jones was the only survivor of the car crash that killed Princess Diana, and he spent ten days in a coma following the accident. He also suffered profound memory loss and still struggles to remember details from the crash.
At the time, Rees-Jones was working for Mohamed al-Fayed, the father of Princess Diana's then-boyfriend Dodi, and accompanied the couple as a bodyguard on a holiday in the summer of 1997.
After regaining his health in his family home in Shropshire, he later published a book in 2000 called The Bodyguard's Story: Diana, the Crash, and the Sole Survivor.
In 2008, Rees-Jones was called on in an inquest into Princess Diana's death, which found that both the driver, Henri Paul, and the paparazzi contributed to her death.
Lord Justice Scott Baker said at the inquest that the crash had been caused by both "the speed and manner of the driving of the Mercedes" as well as "the speed and manner of driving of the following vehicles", which were paparazzi vehicles.
Trevor Ress-Jones' injuries
Trevor Rees-Jones suffered severe facial trauma as a result of the car crash, breaking every bone in his face.
Surgeons used old photographs to reconstruct his face with 150 pieces of titanium, and he still bears the scars of the accident today.
His mother, Gill, said after the operation "His face looked like it had been hit by a frying pan in a Tom and Jerry cartoon - smashed back and flattened."
He also suffered chest trauma and 'profound' amnesia as a result of the crash.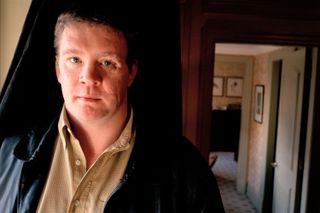 What did Trevor Rees-Jones say about the crash?
Trevor Rees-Jones said in the inquest into Diana's death that the last thing he remembered of the night was climbing into the car at the Ritz, meaning he was missing around four minutes of his memory before the crash.
He has previously said of the accident: "I'm the only person who can tell people for real, and I can't remember."
Speaking at the inquest, Rees-Jones explained Henri Paul's plan to dodge the paparazzi by driving the Princess and Dodi in one of the hotel's limos out the back.
He said "I wasn't happy as it meant Dodi would be splitting the security officers, but I went along with it.
"Initially, I had been told that Dodi and Diana would travel without security and I said this would not happen, that I would travel in the vehicle with them."
What happened to Princess Diana's driver?
The driver, Henri Paul, died instantly in the crash, while a medical worker tried to keep the Princess of Wales alive for hours before her death was announced at 5am on August 31.
Paul was an employee of the Ritz at the time and was asked to drive the Mercedes that Dodi Fayed and Princess Diana had hired. A police investigation later found that he was over the alcohol limit at the time of the crash.
In a recent Channel 4 documentary Investigating Diana: Death In Paris, a friend of Paul's, Claude Garrec, said the media treated the driver "like a drunk" after his death.
He said: "It was very difficult for me but it was worse for his parents. The press came to film our grief. They believed Henri was to blame. I don't see it that way."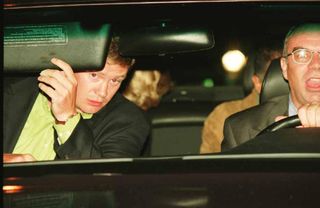 What were Princess Diana's last words?
In 2017, a firefighter who treated Princess Diana at the scene of the crash told The Sun that her last words were, "My God, what's happened?"
Xavier Gourmelon, who's team was first on the scene, explained that the Princess of Wales was conscious and had her eyes open when she was pulled from the wreckage.
He said: "I held her hand and told her to be calm and keep still, I said I was there to help and reassured her. She said, 'My God, what's happened?'
"I gave her some oxygen and my team and I stayed by her side as she was taken out of the car. It was very quick because we didn't have to cut any of the wreckage.'"
Who is Trevor Rees-Jones' wife?
Trevor Rees-Jones is reportedly married to Ann Scott, a teacher from Shrewsbury. The pair got married in 2003.
Rees-Jones was previously married to a woman called Sue, who he met while living in Oswestry, but the pair split in the months leading up to the crash.
According to Mail Online Trevor Rees-Jones and his wife have two children and a dog, and live in a £500,000 detached house in Oswestry that they bought in 2018.
If you want to know more about the real people portrayed in The Crown, we've revealed how Dodi met Diana and who his girlfriend was before Princess Diana. You might also want to know how Diana knew Imran Khan and where Hasnat Khan is now.
Parenting advice, hot topics, best buys and family finance tips delivered straight to your inbox.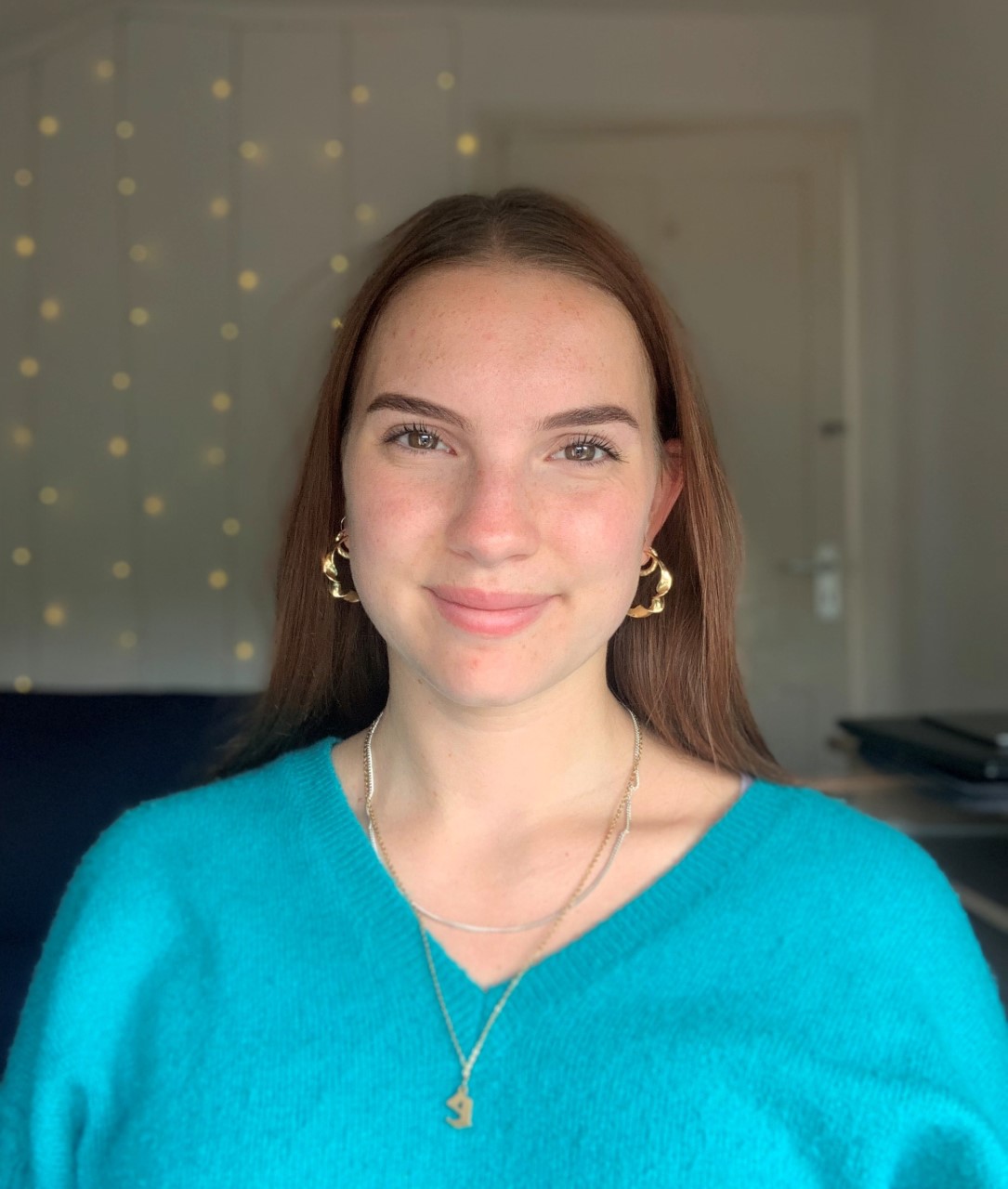 Ellie is Goodto's Feature Editor, having joined the team as a Junior Features Writer in 2022, and covers everything from wellbeing for parents to the latest TV and entertainment. Ellie has covered all the latest trends in the parenting world, including baby names, parenting hacks, and foodie tips for busy families. She has a distinction in MA Magazine Journalism from Nottingham Trent University and a first-class degree in Journalism from Cardiff University, and previously Ellie has worked with BBC Good Food, The Big Issue, and the Nottingham Post, as well as freelancing as an arts and entertainment writer alongside her studies.