Where is Dated and Related filmed? Locations of Netflix new dating show
Forget about dating, Netflix's new reality show makes us want to go on holiday, not fall in love - so where is Dated and Related filmed and can we please go there?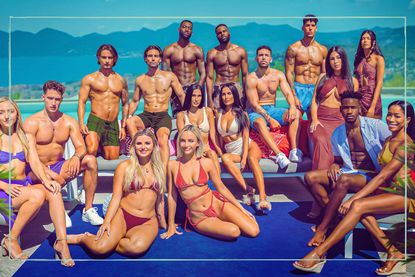 (Image credit: Ana Blumenkron/Future)
GoodTo newsletter
Sign up to the GoodTo Newsletter. You can unsubscribe at any time. For more information about how to do this, and how we hold your data, please see our privacy policy
Thank you for signing up to . You will receive a verification email shortly.
There was a problem. Please refresh the page and try again.
The beautiful setting of Netflix's new reality show Related and Dated may just have marked the location as a new holiday hotspot. Read on as we answer the question, 'where is Dated and Related filmed?'
Is there anything worse to imagine than your sibling watching your every move as you navigate the first steps of a new relationship? No. And that's exactly why Netflix have taken that concept and ran with it to create Related and Dated, a new reality show where siblings join together in order to find love with other siblings - are you confused yet?
As soon as Netflix announced the new series (opens in new tab), fans and journalists alike questioned the premise - 'wait, sibling couples?' many asked, but thankfully, Netflix clarified the more-than-confusing title.
Here's how Netflix describes the series, "Imagine having to think about your sibling dating… how they flirt, how they treat their partners, and what their signature moves are. In this brand-new reality dating series, pairs of siblings will be seeing each other's love life up close and personal as they search for 'the one' together.
"Having the person who knows you better than anyone should help you navigate the tricky world of dating. But will they act as the ultimate wingman and help you find love? Or scupper your plans and call you out on all your bullsh*t? Either way it might just be Awkward. As. Hell."
At stake, is a $100,000 prize for the winning pair, and, equally important, love is up for grabs too.
Almost immediately after the show's release, the stunning behind the awkward chats and stolen kisses caught the attention of viewers, the sandy beaches and bright blue skies making many of them long for another summer holiday.
Where is Dated and Related filmed?
Dated and Related is filmed in luxury villa in Cannes in the South of France. The country of France was not chosen as random as host Melinda Berry reminds viewers in the first episode, France is 'the most romantic country in the world" - where better to find love?
Cannes is a picturesque town located on the French Riviera. Known for its luxurious villas and restaurants, and for annually hosting the Cannes Film Festival, the town is frequented by tourists all year round and is home to many interesting landmarks like the Promenade de la Croisette, Villa Fiésole, Musée de la Mer, Lérins Abbey, and Musée d'Art et d'Histoire de Provence.
Throughout season one of Dated and Related, the only part of Cannes on show is the villa where the contestants live - a nod to the popular dating show Love Island. There are no complaints at the lack of French scenery though. The villa sits on the edge of the Bay of Cannes which boasts a significant amount of gorgeous greenery that connects to a set of stairs down to the picturesque Bay.