Where is William Allen Jordan now? Here's what we know about the fake CIA agent
He's the subject of a new ITV documentary, and viewers want to know what happened to the bigamist after he was caught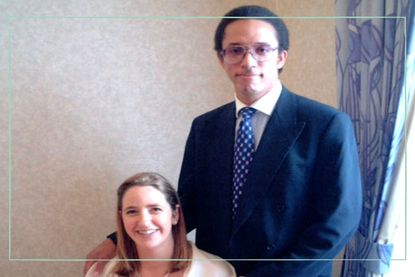 (Image credit: ITV)
A new ITV documentary tells the shocking tale of a bigamist and conman, and it's left viewers wondering where William Allen Jordan is now.
The Other Mrs Jordan – Catching the Ultimate Conman arrived on ITVX on October 26, and the three-part series is sure to leave viewers horrified by the lengths William Allen Jordan went to in order to keep his multiple relationships secret. By convincing his wives he was a CIA agent, the convicted fraudster continued to father multiple children with multiple women, all while living off their money.
It's not unlike the true story behind Rogue Agent, which landed on Netflix last year and had viewers wondering where Robert Freegard is now - the man who posed as an MI5 agent. More recently on Netflix, TV fans want to know where Arne Cheyenne Johnson is now, following the arrival of The Devil on Trial on the streaming service. Meanwhile, ITV viewers also want to know where Belle Gibson is now, after their documentary The Search for Instagram's Worst Con Artist. Now, the same questions are being asked of William Allen Jordan. Here's what we know about his dark past...
Where is William Allen Jordan now?
The whereabouts of William Allen Jordan are currently unknown. In 2014, he was jailed for three years after being charged with sexual assault, theft by deception, and impersonating law enforcement, but since his release he has flown under the radar.
He was arrested in New Jersey after a woman he conned, Mischele Lewis, discovered his true identity and his history of bigamy. Mischele went to the police, and William was arrested in a pre-organised sting operation.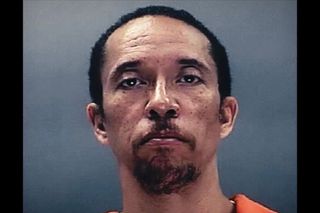 William Allen Jordan had previously spent time in prison in the UK, after his arrest in a police sting near Oxford in November 2005. He was subsequently sent to prison for bigamy, failing to register his whereabouts as is legally required by sex offenders, illegally possessing a stun gun, plus a string of dishonesty offences, after appearing in a crown court.
At the sentencing, Judge Thomas Corrie told him: "You are a con man, a convicted paedophile and a bigamist. You are an inveterate exploiter of vulnerable women, not just financially but also emotionally."
He served two-and-a-half years in prison before being deported to the United States, when he began scamming women again.
What did William Allen Jordan do?
William Allen Jordan convinced women he was a CIA agent, as a way of covering up that he had multiple marriages, relationships and children. Alongside the bigamy, he scammed women out of money, and had previously been convicted of sex offences.
He married his first wife, Julie Cunningham, in 1992, before marrying Mary Turner Thomson ten years later - neither of whom knew about their husband's double life.
During this time, he also slept with his first wife's nanny, fathering two children with her. All in all, it is reported that William fathered 13 children with a total of six women.
Mary Turner Thomson has previously revealed how Willaim produced various documents as proof of his job with the CIA.
She said he would communicate using CIA web addresses, show her his passes to British RAF bases and even send emails from an address registered at the office of the deputy prime minister.
In reality, William had been able to get hold of such documents as part of his work as an IT contractor at a government department.
After he was arrested, William Jordan also pleaded guilty to two counts of failing to register his address as legally required, since he had been convicted in 1997 of three indecent assaults on a girl under the age of 13.
Speaking outside court at the time, Mary Turner Thomson said Jordan was a "very clever predator and a sociopath" who would probably pass off his spell in jail as "an undercover mission" to do with his work.
Where is Mary Turner Thomson now?
Mary Turner Thomson is an author and motivational speaker. After her experience with William Allen Jordan, she published her first book, The Other Mrs Jordan and later went on to publish The Bigamist, an updated version which includes additional victims and children discovered after the first book's release.
Mary now supports victims of abuse through her writing, coaching, and public speaking engagements.
She was with William Allen Jordan for six years and had two children with him before his deception was revealed. She found out the truth when his other wife called her out of the blue and told her she was 'the other Mrs Jordan'.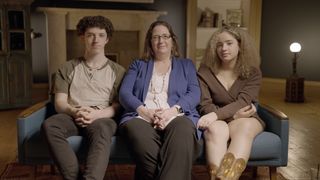 Following William's sentencing in 2006, she said, "I'm glad it's over. "I'm glad the judge recognised him for who he is. I hope that if there are any other of his victims out there they too will find freedom through this."
Now, speaking in the new ITV documentary, Mary Turner Thomson has said: "There are people sitting there at home right now thinking 'this could never happen to me, I would never be so stupid or gullible to believe somebody like that.' Don't ever think it can't happen to you."
Elsewhere, ITVX's The Football Fraudster has many asking about Medi Abalimba now, the footballer turned serial con artist.. We also took a look at Robert Black now - the killer from Channel 5's The Child Snatcher: Manhunt. There was also interest in where Luke Deeley is now, who was responsible for the horrific death of June Fox-Roberts.