Where is Medi Abalimba now? The con artist from The Football Fraudster
Here's what happened after he was caught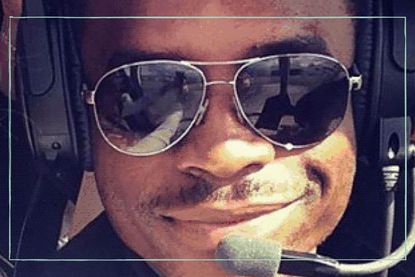 (Image credit: ITV)
Where is Medi Abalimba now? Tuning in to ITVX's The Football Fraudster has left many viewers asking what happened to the con artist.
When his football career came to an end, Medi Abalimba coined new identities to commit acts of fraud that scammed multiple unsuspecting victims. New ITVX documentary The Football Fraudster unpicks his crimes, interviewing some of his high-profile victims and exploring the opinions of a forensic psychologist, Dr Donna Youngs, who provides insight into the possible drive behind Medi's crimes how and so many came to fall under his spell.
Those tuning in to watch the astonishing events unfold in the documentary have been asking where Medi Abalimba is now - here's everything we know. Recently, we also looked into the whereabouts of fellow fraudster Belle Gibson now, the woman known as Instagram's worst con artist. Similarly, we've delved into the life of fake CIA agent William Allen Jordan, and the so-called Spiderman of Paris, Vjeran Tomic.
For more TV recommendations, read our review of The Buccaneers.
Where is Medi Abalimba now?
The whereabouts of Medi Abalimba are currently unknown. He was jailed for four years and two months in 2021 for his crimes, and was reportedly released early this year, but there have been no reports of him since.
There is also little known about Abalimba's background, other than he was born in the Democratic Republic of Congo, and fled to London with his family amid growing tensions. According to The Athletic, forensic psychologist Dr Youngs has pondered whether this uprooting and disrupted childhood had a lasting psychological effect that resulted in his crime spree.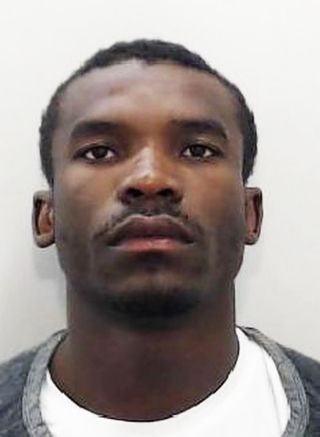 The psychologist said "All ties with anything solid, anything stable, anything that he recognised would have been cut. This is someone who doesn't have any solid sense of his own identity. Even from these very early beginnings, it's somebody who sees who he is as something he can invent."
By 2013, Abalimba had received a six-month suspended sentence and been ordered to carry out 150 hours of community service in relation to fraud crimes. Undeterred, by 2014 he admitted to 12 charges of fraud with a further 19 offences taken into consideration - he was sentenced to four years in prison.
He was sent back to prison in 2021 for further crimes relating to fraud, with The Athletic suggesting he was released earlier this year. They continued to report that in a statement to ITV, Abalimba disagreed with some of the allegations made against him in the documentary, but suggested his football career coming to an end sparked his deceptive actions. "The way I dealt with falling short of my dreams wasn't right. I sincerely apologise to everyone I lied to and used," he said.
What did Medi Abalimba do?
When the premiere league football career Medi Abalimba hoped for came to an end, he used criminal activity to fund the life of a high earning footballer.
Having played for clubs including Derby County, Oldham Athletic and Southend United, his football career eventually led him to play for Farnborough Town. According to The Sun, at this stage he was supplementing his £300 per week wage by working as a taxi driver.
He pretended to be Chelsea footballer Gael Kakuta, using the player's name to gain access to luxury bars and hotels; he racked up large, unpaid tabs that he either didn't pay, or settled using stolen credit cards. He was caught on this occasion by purchasing thousands of pounds worth of clothes at Selfridges in Manchester, and asking the store to hold them until morning as he'd forgotten his credit card.
When he sent a driver to collect his purchases the following day, staff became suspicious and involved the police. His first four-year sentence then came in October 2014, where he admitted to three charges of fraud and a plethora of other offences amounting to fraudulently obtaining £163,000 using a variety of methods.
Even while incarcerated, he entered into a relationship with an agency nurse working at the prison. He encouraged her to smuggle a phone to him, and she ended un imprisoned herself for 20 months for misconduct in a public office, and taking the mobile into the prison.
Which celebrities did Medi Abalimba target?
Medi Abalimba targeted former Love Island star Georgia Steele, and Thierry Henry's ex-wife, Claire Henry.
He was released from his first longer prison stint in prison in 2018, and met Georgia in 2019. They were together for a short period of time, until her agent found out who he was and called to let Georgia know. He denied his true identity when confronted by Georgia, but after he left her apartment, she never saw him again.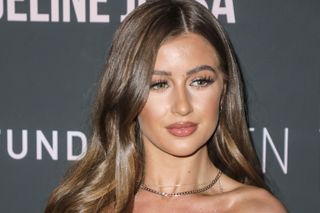 When she next checked her bank account, Georgia found approximately £32,000 had been spent. It has been alleged that Abalimba copied her credit card details - something that he'd done to previous victims. Georgia called the police, and Abalimba had already moved on to his next target.
In September 2019, Abalimba was once again arrested for fraud and released on bail. Later imprisoned for breaching the conditions of his release, he was dating Claire Henry and told her he'd gone to Kuwait on military service. After being released, he was sent back to prison in 2020 for crimes relating to Georgia Steel.
Released the same year, he re-established contact with Claire Henry, with the pair resuming a relationship. As with Georgia, he began stealing money from Claire and encouraged her to fund a lavish lifestyle; she then began noticing unathorised funds leaving her accounts. He was returned to prison for his second four-year stint in March 2021, after admitting 15 counts of fraud including £50,000 worth of theft from Claire's bank accounts.
We've also looked at the whereabouts of incredible long-distance swimmer Diana Nyad now. With the multitude of documentaries and dramatisations of the infamous Wagatha Christie story, we've also checked out where Rebekah Vardy and her agent Caroline Watt are now.
Parenting advice, hot topics, best buys and family finance tips delivered straight to your inbox.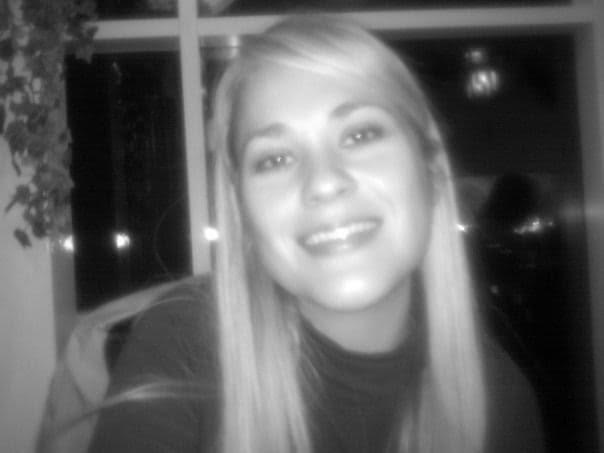 Lucy is a multi-award nominated writer and blogger with six years' experience writing about entertainment, parenting and family life. Lucy has contributed content to PopSugar and moms.com. In the last three years, she has transformed her passion for streaming countless hours of television into specialising in entertainment writing. There is now nothing she loves more than watching the best shows on television and telling you why you should watch them.