Nub Theory: What is it and how it predicts your baby's sex at 12 weeks
The Nub Theory may be able to tell if your baby is a boy or girl from your 12-week ultrasound picture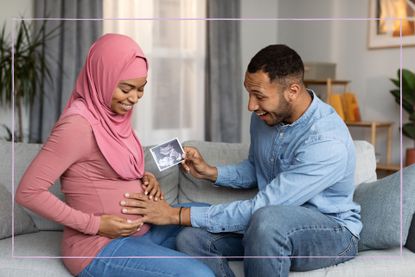 (Image credit: Getty Images / Future)
The Nub Theory can help you discover your baby's gender at the 12-week scan, all you need is your first ultrasound picture.
Pregnancy is such an exciting - but slow - time! During that first trimester, you're excited to know as much about your baby as possible; like the gender. Unlike other methods such as the Chinese birth chart, or old wives' tales about pregnancy to guess if you're carrying a boy or a girl, the Nub Theory uses the 12-week pregnancy scan picture to predict the sex of your baby more accurately.
Specialised midwife and sonographer, Amanda Bastianelli tells us; "From around 11 weeks gestation, both boys and girls have a swollen area of genitals that look like a nub. There is some suggestion that by looking at the side profile you could have a playful guess."
Usually, you have to wait until your 18-22 week anatomy scan to be in with a chance of finding out, but the Nub Theory is a popular way for parents-to-be to predict their baby's gender at just 12 weeks. Similar to the Ramzi Theory, the nub theory says you can tell the sex of your baby at your very first ultrasound. Bear in mind, that our baby gender predictor tests are just a bit of fun. Here we talk to the experts to get the full low down on the Nub Theory before you give it a go...
Amanda Bastianelli is a specialist midwife sonographer with the NHS and at Expectancy Scanning Studios Ltd in Kent. With over 20 years of experience, she completed a Diploma in Midwifery at the University of Greenwich, before gaining a Postgraduate Certificate in Medical Imaging, Obstetrics & Gynaecology at Canterbury Christ Church University.
Nub Theory
The Nub Theory is all about something called the genital tubercle, or a 'nub'. All babies have this between their legs and it develops between 11-13 weeks, turning into a penis in males and a clitoris in females.
The idea is that, if you can get a clear view and the baby isn't doing foetal gymnastics, you can predict the sex of your baby based on the angle of the nub. According to this theory, the 'angle of the dangle' will indicate whether a baby is a boy or a girl. It's said that if the nub is over 30 degrees up from the spine, it's a boy. However, if it's under that, then it's a girl.
To be able to apply the Nub Theory your baby needs to be in a clear profile position, so the length of their spine is visible. Amanda warns that even if you pay for a scan, many qualified clinicians wouldn't make a gender prediction based on this. "All medical professionals are regulated by the CQC (Care Quality Commission) and, whether you pay or not, all scans are for diagnostic reasons. Health professionals are conscious as to the ethical side of things and there are occasionally people who might make a decision based on gender."
She goes on to add; "For all registered professionals it would be against the code of practice to make a guess in early pregnancy if it potentially meant ethical choices. Though they would happily share a print of your scan for you to have a playful guess at home."
Nub Theory at 12 weeks: boy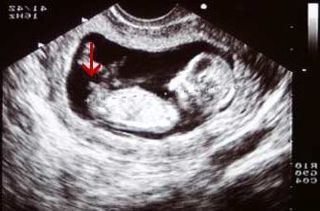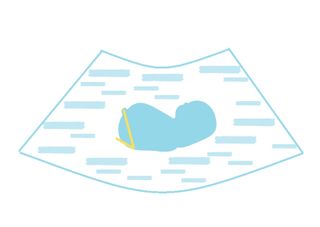 The nub is at a much steeper angle upwards from the spine, indicating that this could be a baby boy. Now, we're not sure what 30 degrees looks like on an ultrasound. But if you were to draw a straight line on the ultrasound along the bottom half of your baby's spine (near their bottom) you can see whether the nub is pointing clearly up and away from that line or not.
Nub Theory at 12 weeks: girl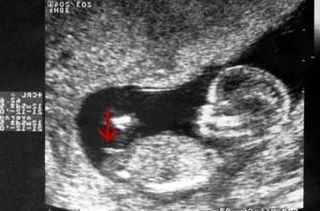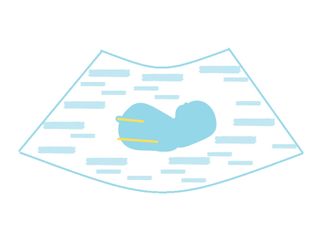 If you compare the angle of your baby's bottom/spine to the angle of the nub, and it sits horizontally in line with the spine or even points down towards it, believers would say this shows a little girl.
Nub Theory accuracy: what the experts say
The Nub Theory, does what it says on the tin. It's a theory. While it may sound a little wishy-washy, there are studies to back it up. A 2016 study looked at the accuracy of the Nub or 'Nib' theory and the results were surprisingly accurate. The researchers found that out of 672 cases, sex determination was possible 90 percent of the time. And the baby's gender was correctly predicted 87 percent of the time.
"While the percentages [of those who accurately guess their baby's gender using the Nub Theory] may seem pretty high, it's not as easy as it sounds." says Dr Patricia Santiago-Munoz, M.D. "There are a number of variables that can affect whether we can determine gender as early as 12 weeks."
Patricia Santiago-Munoz, M.D.
Patricia Santiago-Muñoz, M.D., is a Professor in the Department of Obstetrics and Gynecology at UT Southwestern Medical Center. She works in UT Southwestern's High-Risk Pregnancy and Prenatal Genetics program and treats patients with pre-existing conditions such as hypertension, diabetes, lupus, multiple sclerosis, and diseases of the lung, liver, or kidney.
Patricia explains that you'll have to hope for co-operation from your baby during the 12-week scan, as getting a good enough photo to use for the Nub Theory all depends on the angle of the baby:
"First, your baby needs to be in a position for us to get a good photo. That includes not having their legs closed." If you can get a picture of them laying down on their side, that should provide you with a good view of the nub.
Amanda explains that the quality of the ultrasound photo may also be affected by other factors too.
"At this gestation the baby is tiny, a mere 4.5cm long. It can be hard to get the right angle, though the pregnant person can attend with a full bladder.
"Our wombs are mobile - imagine a pear shape - and the stalk is down into your pelvis, the bowel will move the womb around in different directions… And, where the womb is tucked right into your pelvis, a full bladder will help move the womb move up towards the stomach."
In addition, Amanda adds that BMI makes a huge impact on ultrasound clarification. "How ultrasound works is it sends waves through the tissues so it makes sense that if there are less tissue (lower BMI) thinner amount of fat across the tummy, with a greater BMI comes more sense fat tissues so the waves through these fat deposits diffuse the waves."
Dr Patricia agrees, "A mother's weight affects our ability to predict gender. The more body tissue the ultrasound waves must travel through, the fuzzier the images may be. The 2016 study found that a body mass index below 23.8 was the best cutoff value for gender prediction at 11 to 13 weeks. The odds of an accurate prediction fall for women above that number."
Want to give it a go yourself? Here's an easy video on how to do it, all you need is your ultrasound photo;
Nub Theory examples
Can the Nub Theory be wrong?
Yes, the Nub Theory can definitely be wrong. Despite the high percentage of correct gender predictions from the study in 2016.
"There's a chance that our prediction simply will be wrong," says Patricia. "We tend to over-predict boys more often than girls. This can happen, for example, if the baby is developing slowly and the tubercle hasn't begun to point up or the umbilical cord is mistaken for a penis.
"While gender prediction is much more accurate during the 20-week ultrasound, there's still a chance it can be wrong. I recently had a patient who was expecting a boy. She and her husband had a name picked out and had painted the nursery for a boy when they found out shortly before giving birth that they actually were having a daughter. They were shocked but took the news in stride.
"I want to stress that the main goal of blood tests and ultrasounds during the first trimester or early second trimester is not to determine gender."
"Ultrasounds are used to screen for certain conditions and check whether there is something noticeably wrong with your baby. While we understand you may be eager to learn the gender, try not to be upset if your sonographer can't predict it."
In conclusion, the Nub Theory is a fun way to guess your baby's gender after your 12-week scan. Though, probably best to wait until a medical professional has confirmed your baby's sex. Or until you've met your baby in person, before committing to any kind of colour scheme or wardrobe.
Pregnancy can feel like an eternity, so why not have a little fun with it, take our boy or girl quiz, or maybe try some of these gender prediction tests to do at home? Or maybe add up your dates on our Chinese birth chart.
Parenting advice, hot topics, best buys and family finance tips delivered straight to your inbox.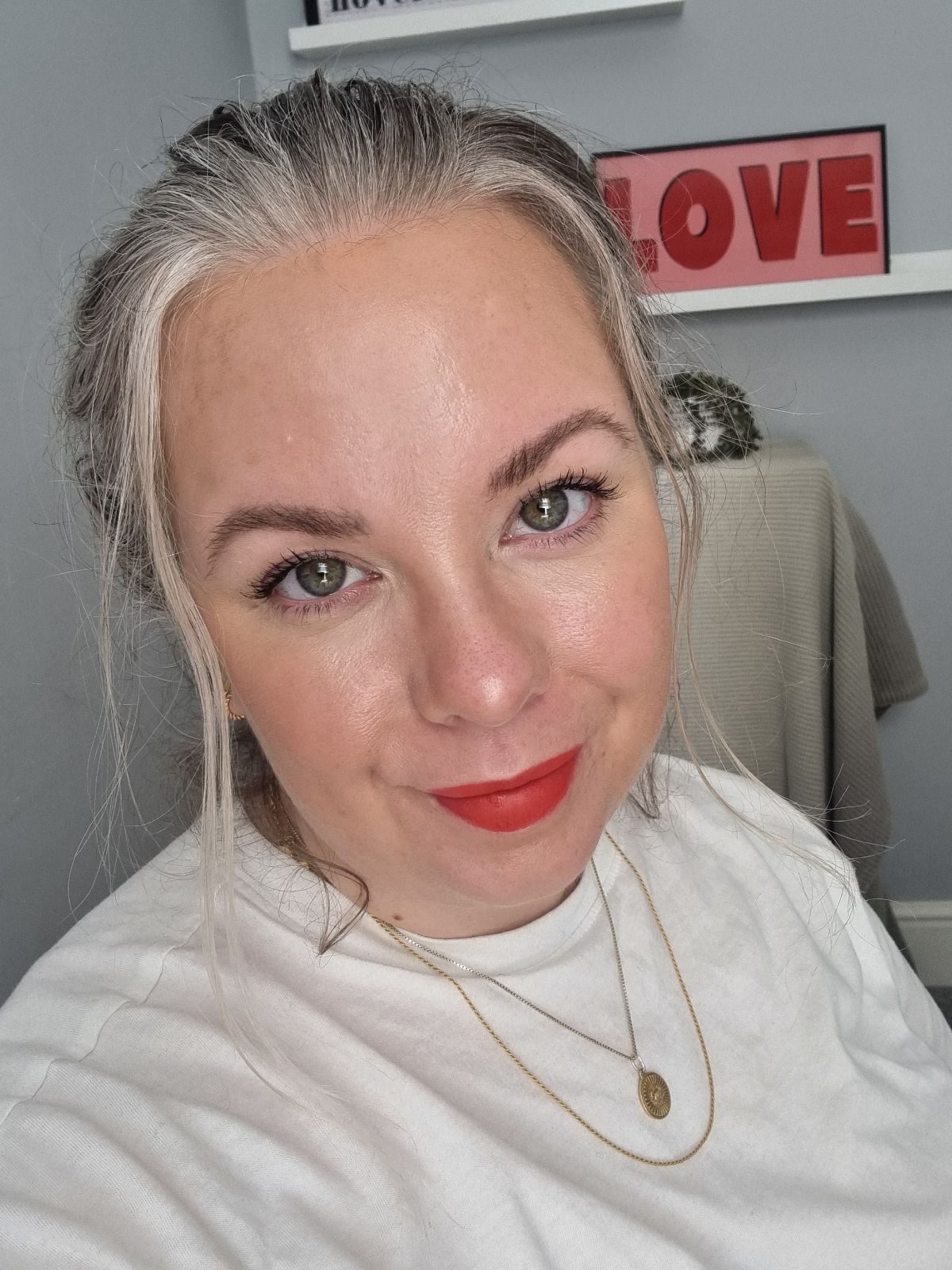 Stephanie Lowe is Family Editor at GoodTo covering all things parenting, pregnancy and more. She has over 13 years' experience as a digital journalist with a wealth of knowledge and experience when it comes to all things family and lifestyle. Stephanie lives in Kent with her husband and son, Ted. With his love of choo-choos, Hey Duggee and finger painting he keeps her on her toes.