How many Bank Holidays are there in 2023? The full list of days off this year
Find out here when the next Bank Holiday is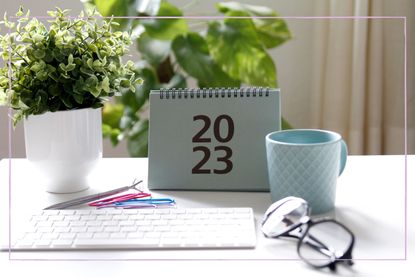 (Image credit: Getty Images)
2023 is here and with Christmas over many want to know how many Bank Holidays are in 2023 - so they can start planning their next day off.
The tradition of why we have Bank Holidays (opens in new tab) is much loved by us Brits, who every year can look forward to a handful of extra days off around Easter, Christmas, and various other points during the year.
Last year had the public wanting to know when is the extra Bank Holiday (opens in new tab) we were granted thanks to the Platinum Jubilee, much like many are now asking do we get a bank holiday for King Charles' coronation (opens in new tab)? Keep reading to find out how many Bank Holidays there are in 2023 and the dates they fall on.
How many Bank Holidays are there in 2023 in the UK?
The number of Bank Holiday in 2023 varies according to the regions in the UK. While England and Wales can enjoy nine Bank Holidays this year, Scotland sees 10 Bank Holidays in 2023 and Northern Ireland has 11.
This is because Scotland has two Bank Holidays in January, on the 1 and 2 of the month - though this year there is a replacement Bank Holiday on January 3 due to New Year's Day falling on a Sunday. Meanwhile, Northern Ireland have additional Bank Holidays for St Patrick's Day and Battle of the Boyne.
The full list of Bank Holidays in the UK 2023
Monday, January 2 - New Year's Day
Tuesday, January 3 - New Year's Day (Scotland only)
Friday, March 17 - St Patrick's Day (Northern Ireland only)
Friday, April 7 - Good Friday
Monday, April 10 - Easter Monday
Monday, May 1 - Early May bank holiday
Monday, May 8 - Bank holiday for the coronation of King Charles III
Monday, May 29 - Spring bank holiday
Wednesday, 12 July - Battle of the Boyne (Northern Ireland only)
Monday, August 28 - Summer bank holiday
Monday, December 25 - Christmas Day
Tuesday, December 26 - Boxing Day
Are there any extra Bank Holidays in 2023?
There is one extra Bank Holiday in 2023 to mark King Charles' coronation. While the coronation takes place on Saturday 6 May, the Bank Holiday has been confirmed for Monday 8 May.
This was announced by Prime Minister Rishi Sunak back in November 2022, and the date was decided to avoid clashing with local elections that are taking place the week before.
This Bank Holiday is a one off, and won't feature in calendars in future years. This is the same as in the case of the Bank Holiday granted in 2022 for Queen Elizabeth's Platinum Jubilee - though there were calls to make it a new permanent Bank Holiday (opens in new tab) in honour of the late Queen.
How to make the most of the Bank Holidays in 2023
Many want to know how they can maximise their annual leave in 2023, and there is a way you can get 54 days off by using just 23 days of holiday, thanks to this year's Bank Holidays.
When to book annual leave in 2023:
3-6 and 11-14 April: turn eight days of annual leave into 16 days off thanks to the Bank Holidays on Friday 7 and Monday 10 April.
2-5 May: Get 10 days off by using just four days of annual leave, starting with the early May Bank Holiday on Monday 1 and the day off for the King's coronation on Monday 8.
30 May - 2 June: Take an early summer break thanks to the spring Bank Holiday on Monday 29 May, using just four days of annual leave to get nine consecutive days off.
29 August - 1 September: Once again, you can enjoy nine days off in the summer holidays while using another four days of annual leave thanks to the summer Bank Holiday on Monday 28 August.
27-29 December: By booking these three days off over the festive period you can get 10 days off in a row, which includes Christmas Eve and Christmas Day.
Video of the Week
Ellie joined Goodto as a Junior Features Writer in 2022 after finishing her Master's in Magazine Journalism at Nottingham Trent University. Previously, she completed successful work experience placements with BBC Good Food, The Big Issue and the Nottingham Post, and freelanced as an arts and entertainment writer alongside her studies. In 2021, Ellie graduated from Cardiff University with a first-class degree in Journalism.