Prince Harry and Ed Sheeran release hilarious video for World Mental Health Day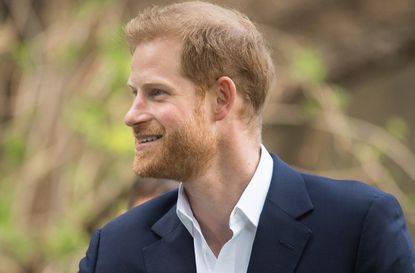 (Image credit: Getty)
Prince Harry and Ed Sheeran have joined up for a charitable cause. The pair have released a funny video to promote World Mental Health Day.
Prince Harry and Ed Sheeran have joined up for a charitable cause.
The pair have released a funny video to promote World Mental Health Day.
In other royal news, royal fans are loving this video of Meghan Markle trying on a crown filter during South Africa trip.
The Duke of Sussex took to his and wife Meghan's Instagram page to share a hilarious video that he and singer Ed Sheeran teamed up to make.
Alongside the video, the caption reads, 'Both Prince Harry and Ed Sheeran want to ensure that not just today but every day, you look after yourself, your friends and those around you.'There's no need to suffer in silence - share how you're feeling, ask how someone is doing and listen for the answer. Be willing to ask for help when you need it and know that we are all in this together. #WMHD'.
The video kicks off with an interview with the Take Me Back to London hitmaker while he gets ready to meet the royal.
The songwriter revealed that Prince Harry got in contact with him and asked if he wanted to film a video with him for a charitable cause.
It then skips to Ed ringing the doorbell of Prince Harry's home, which rings with a chime playing national anthem 'God Save The Queen'.
The pair then proceed to sit around a table and discuss a matter that's important to them both – mental health.
"This is something I'm quite passionate about," says Ed.
MORE: Prince George has hilarious reaction to Aston Villa win and royal fans can't handle it
"For me, this is a subject and conversation that is just not talked about enough I think people all over the world are really suffering", continues Harry.
"I've actually been trying to write a song about this to get it out to more people," adds Ed, to which Harry replies, "I was about to say someone with you skillset to be able to write lyrics to raise awareness would be amazing".
However, it seems that Ed misunderstands the conversation somewhat, as he then goes on to talk about the problems faced by those with ginger hair, suggesting that he thought they were discussing problems suffered by redheads rather than those suffering with mental health issues.
"People just don't understand what it's like for people like us," he said, "with the jokes and the snide comments. I think it's time we stood up and say 'we are ginger, and we are going to fight'".
Harry replies: "This is slightly awkward. There may have been a miscommunication - this is about World Mental Health Day?"
Looking abashed, Ed then responds, "oh yeah of course," before quickly deleting the title 'Gingers Unite' from his laptop presentation.
The video then finishes with the pair sitting alongside each other while the Duke urges viewers to reach out to friends and family for today's World Mental Health Day.
From our sister site CelebsNow.
Parenting advice, hot topics, best buys and family finance tips delivered straight to your inbox.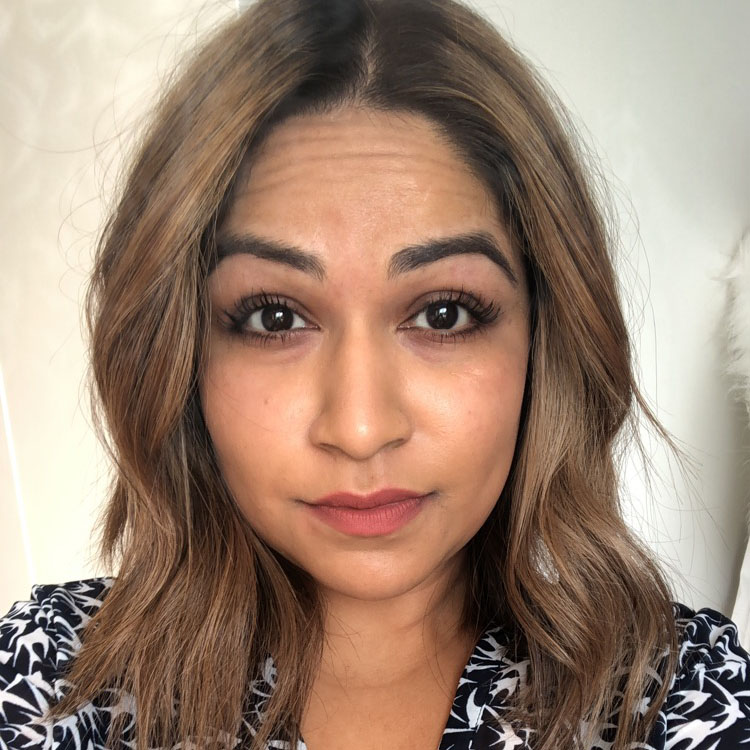 Aleesha Badkar is a lifestyle writer who specialises in health, beauty - and the royals. After completing her MA in Magazine Journalism at the City, the University of London in 2017, she interned at Women's Health, Stylist, and Harper's Bazaar, creating features and news pieces on health, beauty, and fitness, wellbeing, and food. She loves to practice what she preaches in her everyday life with copious amounts of herbal tea, Pilates, and hyaluronic acid.