Prince Harry had the best reaction to sitting in a shrine for Meghan Markle on Valentine's Day
The couple spent the most romantic day of the year apart…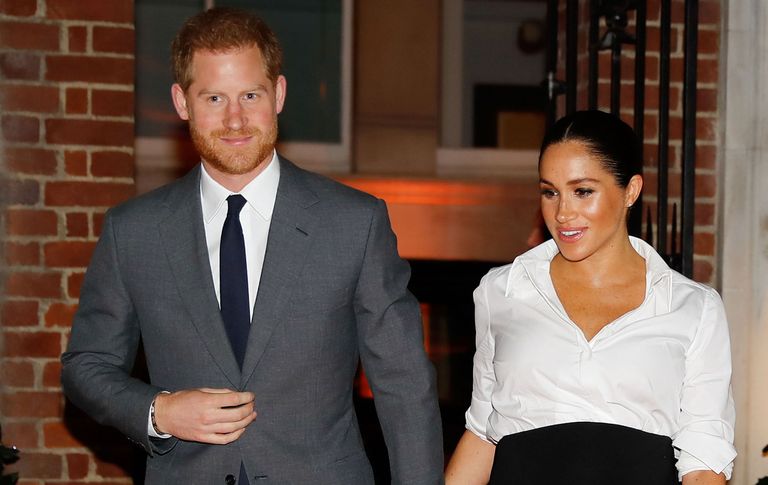 Prince Harry was in Norway for Valentine's Day but he still paid an unusual tribute to the mother of this unborn child…
Prince Harry and Meghan Markle missed out on spending their first Valentine's Day as a married couple together (opens in new tab) but we're sure they'll make up for it this weekend.
It was also their last Valentine's Day before their first child arrives (opens in new tab), but despite not spending the day together, Prince Harry was able to mark the occasion in a special, albeit unconventional manner.
The Prince was in Norway as part of his duties as Captain General of the Royal Marines. He was there to see Exercise Clockwork, an annual winter training exercise that takes place 200 miles inside the Arctic Circle.
READ MORE: Why Prince Harry and Meghan may find Valentine's Day a little overwhelming this year (opens in new tab)
We doubt he needed any reminder, but Harry's team didn't let him forget about pregnant Meghan back at home.
In fact, the British troops went that extra mile and created a shrine for Harry to sit in, which was made completely from snow and featured pictures from his wedding day inside. (opens in new tab)
The soldiers even lit some candles and played music for the grand reveal to create a more romantic atmosphere.
Prince Harry was a little lost for words with it all. He smiled and laughed nervously before playfully calling the group 'weirdos' as they showed him his seat in the shrine.
The father-to-be didn't reveal if he had still sent his wife some flowers or a card but we're sure Meghan had a little laugh to herself when she saw what Harry was up to!
In a few weeks time they'll be setting off for Morocco for a two-day trip at the request of Her Majesty's Government.
The trip comes three months after the couple had their first official royal tour together out in Australia, New Zealand, Fiji and Tonga.
With the baby due in April (opens in new tab), this is likely to be one of Meghan's last big trips and hopefully the couple will be able to wind down a little.
We can't wait to see the first pictures of the new royal baby!
Jessica currently works as a Senior Food Writer at Future. She writes food and drink-related news stories and features, curates product pages, tests, and reviews equipment, and also develops recipes that she styles on food shoots. An enthusiastic, self-taught cook Jess adores eating out and sharing great food and drink with friends and family. She has completed the Level 1 Associate course at the Academy of Cheese and is continually building on her knowledge of beers, wines, and spirits.