I've just bought next year's school uniform for a fraction of the usual price in the John Lewis sale that ends TOMORROW
Up to 30% off at John Lewis on everything from school trousers to pinafore dresses - but it ends 6th June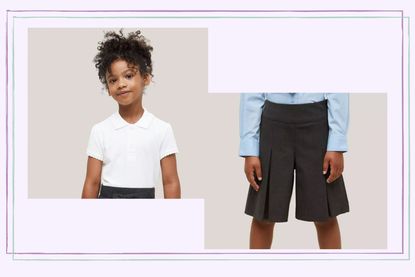 (Image credit: John Lewis)
Goodto Newsletter
Parenting advice, hot topics, best buys and family finance tips delivered straight to your inbox.
Thank you for signing up to GoodTo. You will receive a verification email shortly.
There was a problem. Please refresh the page and try again.
It seems crazy to talk about Back to School season when we haven't even broken up for the summer holidays yet but John Lewis has a cracking sale on all sorts of uniform bits until tomorrow and you'd be mad to miss out.
If you're anything like me, you don't even think about Back to School season until the end of the summer, at which point you're doomed to spend days queuing outside shoe shops only to discover that all the school shoes in your child's size have sold out. We've only just sorted the best teacher gifts, after all! But with all of us looking to make our money go further, it makes sense to spend less on back-to-school costs if you can. And one of the best ways to do that is by getting all your uniform and back-to-school essentials bought before the kids even finish for the holidays. Yes, really. Trust me on this; my eldest is 18 years old so I'm something of a veteran when it comes to back-to-school shopping.
So you can imagine my glee when I stumbled across the John Lewis sale today and noticed that they're slashed up to 30% off kids clothing - including school uniforms. Oh, happy day. For just £26.20 I nabbed two easy-care polo shirts, which my daughter's school chooses instead of shirts, plus 2 more polo shirts for PE and a pair of school culottes in the next size up that are so cool that she's desperate to wear them for the rest of this term. In the past I've spent more than that on a school skirt alone! Just a few school socks to pop in my basket next month and we're practically ready for September....
John Lewis sale best buys: up to 30% off school uniform
What are you waiting for? From pinafore dresses to school trousers and from trusty polo shirts to school socks, we've rounded up some of the best back-to-school bargains from the John Lewis sale. Here they are...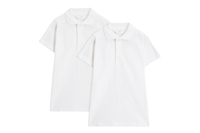 Unisex Pure Cotton Easy Care School Polo Shirt, £4.90 - £9.10 | John Lewis
Machine washable at 40' and made from 100% cotton, these short sleeve polo shirts need less ironing than others we've tried and the stain-resistant fabric protection seems to repel even the most explosive of yoghurts. These are available in white, red, blue or yellow and there's still plenty of stock in most sizes from 3-16 years.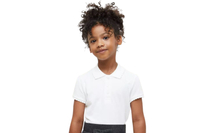 Pure Cotton Easy Care Scallop Collar School Polo Shirt £6.30 - £9.10 | John Lewis
If you've got a little one who prefers a bit more frill to a polo shirt, these have a scallop design to the collar and cuffs. They're also stain resistant and stay whiter for longer thanks to some clever fabric tech that I don't understand but I'm not going to question.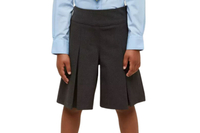 Girls' Adjustable Waist Stain Resistant School Culottes £5.60 - £9.80 | John Lewis
Culottes are a brilliant alternative to a school skirt, especially for active girls who want to do cartwheels in the playground without restriction. My daughter loves these and we've bought them over and over again. The side zip fastening makes them easy to put on and take off, while the adjustable waist is fabulous for accommodating growth spurts without requiring another spending spree. The recycled polyester fabric is impressively stain resistant too - even after an afternoon of football on the playing fields!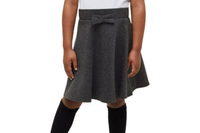 Girls' Skater School Skirt £4.90 - £7.70 | John Lewis
For girls who prefer a skirt to culottes this skater skirt is (almost) too cool for school. The flared design ensures all-day comfort while the bow adds a smart touch. It's made from recycled polyester so it ticks that sustainable box too.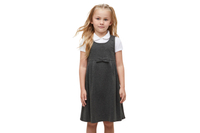 Girls' Pleated School Tunic With Bow £7.00 - £9.80 | John Lewis
I love a tunic or pinafore rather than a school skirt for autumn and winter - they look so smart but they're also a lovely extra layer for those chillier days. This is available in sizes 3-13 years and there's lots of stock left in all sizes.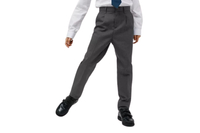 Boys' Adjustable Waist Stain Resistant Slim Fit School Trousers £6.30 - £10.50 | John Lewis
As a mum of three - two of whom are boys - who has been buying school trousers for more than 13 years now, I can tell you that John Lewis is the place to go if you'd rather not have to buy a new pair within weeks due to holes in the knees. And don't even think about buying school trousers without an adjustable waist - those little loops of elastic mean you can accommodate growth spurts without needing to buy a new pair.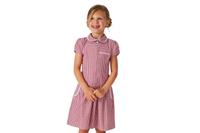 Kids' School Gingham A-Line Summer Dress £6.30 - £8.40 | John Lewis
Good news if you haven't yet bought uniform for the summer term - there are plenty of them included in the John Lewis 30% off sale, including this gingham summer dress with a zip opening, jersey collar, and cap sleeves. Or stock up now for next summer - just don't forget where you store it in the meantime!
If we've put you in the mood for some forward planning on all things back to school, check our our roundup of the best Back to School Buys as recommended by parents or have a read of our guide to first day of school traditions to start with your kids.
Parenting advice, hot topics, best buys and family finance tips delivered straight to your inbox.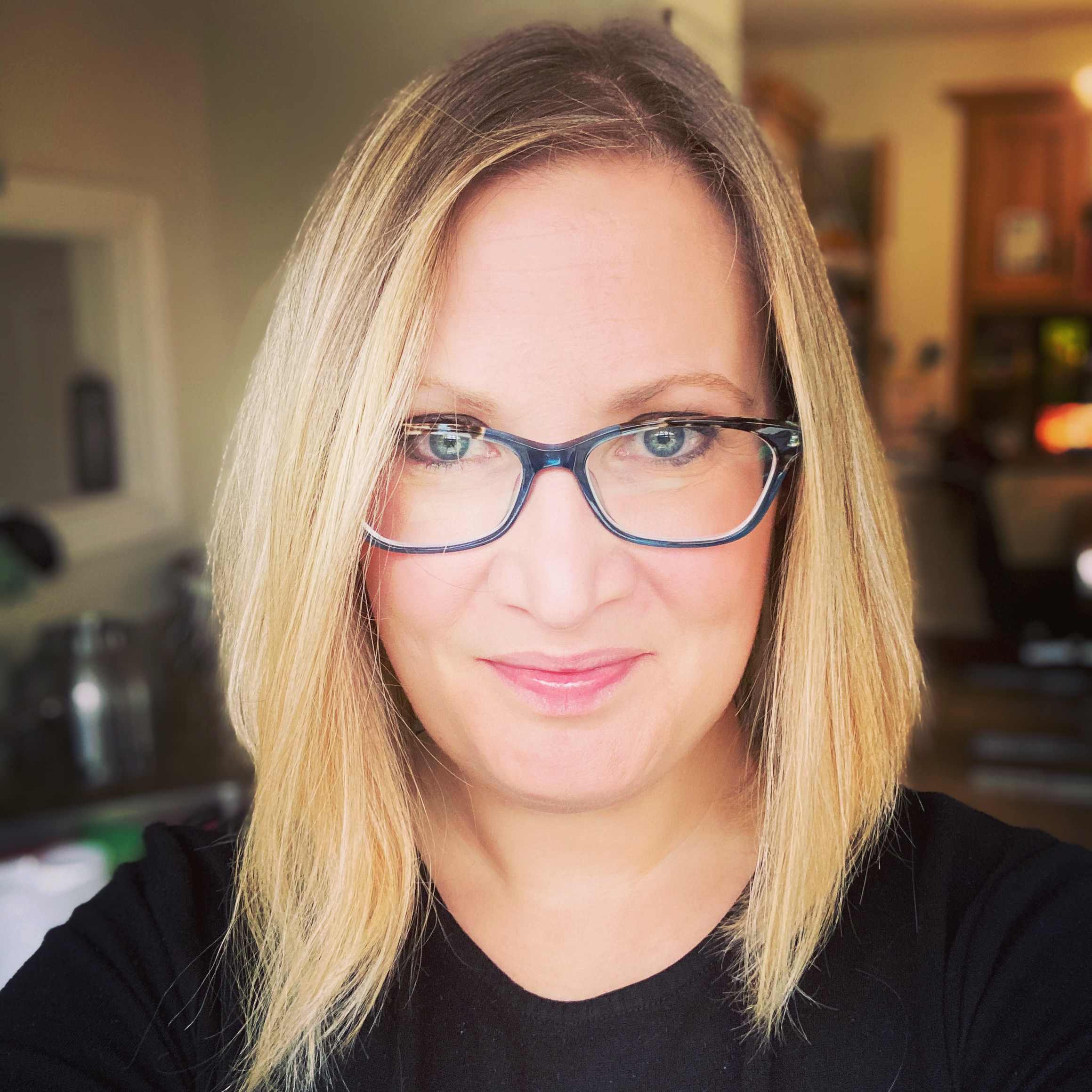 As a parenting specialist for more than 15 years, Heidi has written for most national newspapers and for a wide range of consumer magazines, including Mother & Baby where she was the Shopping Editor for six years, looking after regular consumer features including buying guides and gift roundups.