Insomniacs love the Yankee Candle Sleep Diffuser that's so cheap in early Black Friday deal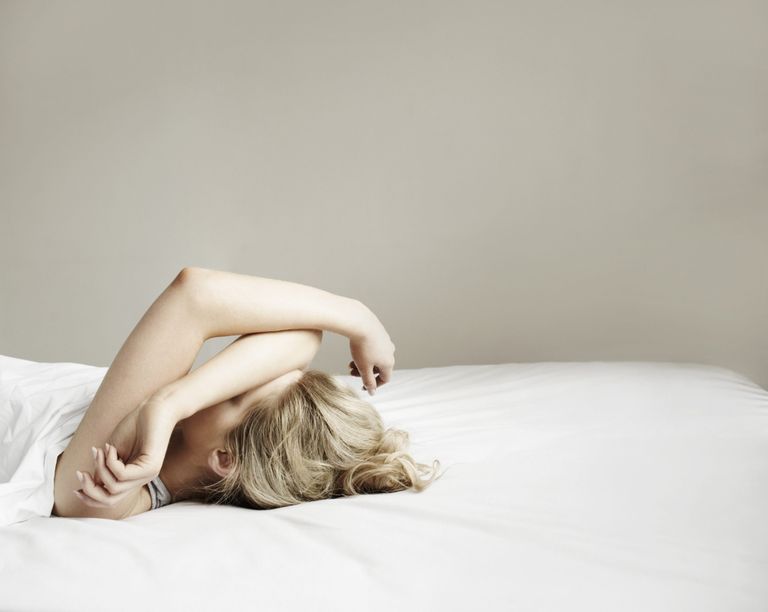 (Image credit: Getty Images)
The Yankee Candle Sleep Diffuser loved by those who struggle to sleep is so affordable thanks early Black Friday deals at Boots and Amazon.
Black Friday 2021 (opens in new tab) is expected to bring the biggest penny-saving deals ever seen.
With just over a week until the sales, we're sure you've already started writing your wish lists—but if you miss the deals from Friday through Sunday, Cyber Monday (opens in new tab) will give you another chance to snap up some epic savings.
Appliance retailers have already begun to offer some incredible early discounts, including the Black Friday Nutribullet deals (opens in new tab) plus a jaw-dropping Black Friday KitchenAid deals (opens in new tab). You can also save on the likes of cosmetics essentials and jewellery for gifting this year too, with the fantastic Benefit Black Friday deals (opens in new tab) and early Pandora Black Friday sale (opens in new tab).
There's also loads of discounts on Yankee Candle products available at Boots already, allowing you to pick up some cheap candles (opens in new tab) ahead of Christmas. Not only that, anyone who is suffering from a lack of sleep (opens in new tab) or needs to fix a messed up sleep schedule (opens in new tab) will be pleased to hear that the Yankee Candle Sleep Diffuser that helps with dropping off at night has been price slashed too.
Normally £39.99, this bedroom gadget is now £26.66 at Boots and £23.99 at Amazon.
Yankee Candle Sleep Diffuser - Now £26.66 Was £39.99 | Boots
The Yankee Candle Sleep Diffuser set releases soothing lavender and eucalyptus scents to help you sleep. It comes in a silver or bronze finish that goes with practically any decor, providing up to 30 nights of fragrance.

Yankee Candle Sleep Diffuser - Now £23.99 Was £39.99 | Amazon
The Yankee Candle Sleep Diffuser is also available at Amazon as part of a price slash, costing a couple of pounds less than at Boots.

The diffuser has received so many five-star reviews, with one shopper commenting, "Very pretty and the fragrance smells lovely. I normally put it on hour before going to bed and the bedroom then smells divine when retiring."
If you suffer from insomnia, make sure to get one, as another customer suggested, "Was sceptical about this but I love it. Has a timer so it doesn't need to run all night. I usually put it on for 2 hours. It releases a lovely, calming aroma and I am definitely sleeping better."
"Lovely, relaxing perfume that sends you into a deep, peaceful sleep. And so easy to activate and control. A must have if you are having sleepless nights," a third agreed.
Yankee promises the diffuser will "create a relaxing atmosphere for great sleep", adding that you can "select from three fragrances, each specially blended with ingredients known for their calming properties, such as lavender, eucalyptus and cedarwood".
Also available as part of the BootsBlack Friday deals are the Yankee Classic Large Jar candles. Yankee Candles are incredibly popular during the Christmas season since they are a terrific way to get the house ready for the holidays and fill every room with gorgeously festive scents.
Yankee Classic Large Jar Christmas Eve - Now £16.66 Was £24.99 | Boots
It's a fantastic time to stock up on some festive infused candles, whether for yourself or as a gift for the holidays. Strike a match on Christmas Eve and fill your home with the smell of Christmas.

Yankee Classic Large All Is Bright - Now £16.66 Was £24.99 | Boots
The bright citrus smells of the All Is Bright Large Jar float over a warm musk base. The huge house warmer Jar Candles are convenient and simple to use, and they deliver hours of true-to-life scent bliss.

Yankee Classic Large Red Apple Wreath - Now £16.66 Was £24.99 | Boots
The aroma of sweet apples, cinnamon, walnuts, and maple will welcome you home for the holidays, filling your nose with the classically nostalgic and spicy smell of Christmas.

Since December 2020, Kudzai Chibaduki has worked as a trainee journalist at FUTURE, capturing all fashion, entertainment, and beauty content for the Lifestyle websites, as well as contributing to the shopping sections for Goodto.com's widely read online magazine. Kudzai previously worked as a freelance fashion wardrobe stylist, directing magazine photoshoots and coordinating the fashion direction of recording artists.