Don't judge me - but here's why Santa only brings one present worth no more than £25 for my kid
My hard and fast rule for Father Christmas creates judgement in the ranks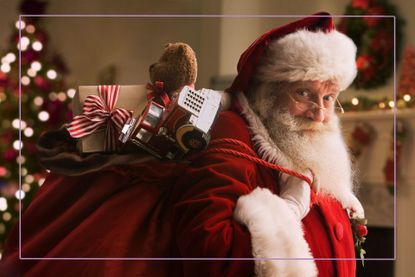 (Image credit: Getty Images)
Santa, Father Christmas, Old St Nick, whatever you call him, he only brings one present to my kid each year and it's never over £25, and the reason why might surprise you.
Before we had a kid, five years ago now, we talked about parenting and how we hoped that we'd just 'figure it out'. However, it was pretty clear, three weeks in, that we needed help, advice, and an adultier adult in the room. You see, parents - rightly or wrongly - compare and assess, they like to see what other parents are doing and how they're doing it.
Whether that's buying the top Christmas toys, checking to see if they're doing Elf on the shelf this year or discovering the latest Christmas tradition they're kicking off - especially from seasoned parents with more than one child, those guys have it sussed.
Writers note
Disclaimer: I love my child, I love being a parent, it's just hard sometimes. The lack of sleep is hard, the tricky conversations are hard, the 'keeping the Christmas magic alive' is hard. Two things can be true, I love being a parent and it's hard being a parent.
Now, parenting - especially with the pressure of Christmas - is a hard gig. Booking in Santa Grotto visits, helping create Christmas lists, being totally okay with kids decorating the tree, and reigning in spend-happy grandparents with the war cry of 'he has enough stuff'.
I remember - in the 90s - waking up to a sofa seat piled high with presents, the paper twinkling in the light of the Christmas tree and, the high I'd get from unwrapping before tossing that toy aside and blindly moving onto the next one, declaring 'Look mum, look what Father Christmas got me!' I always wondered why my mum was never bouncing with glee on Christmas morning, and now I get it. She had to force a smile while some guy in a sleigh took all the credit. Rookie error there, mum.
And this, is one of the many reasons I have insisted on a Father Christmas spending limit. Just one toy and it comes in under £25.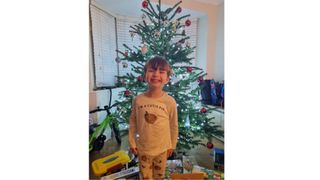 Sure, I get side glances from other parents, their knowing 'bit stingy' looks, they don't always agree. They prefer to let Santa bring the 'main' present - but not all kids are in a family dynamic where pricey presents are an option. And with all the 'be good or no presents' messaging surrounding our mini humans you can see why they might think receiving 'just socks' from Santa when the kid down the road got a new bike, might make them feel like they were a bad child. When really it's that - for whatever reason - their parents didn't have the budget for a new bike.
But I get it, and no judgement here, these days, Santa is more than the guy with a white beard who delivers presents each year - he's the behaviour police too and his shift starts in October and ends on Christmas Eve. And this, my friend, has upped the ante.
In order for the empty 'you won't get any presents from Father Christmas' threat to work, the kid has to really want the present in the first place. So I can kind of see how Santa is now delivering iPads and PlayStations.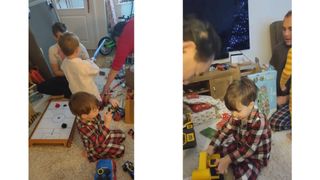 But, what if parents everywhere could agree that Santa still operates from a toy workshop? And no, iPads are not made there but small toys costing no more than £25 are, then we could all be on the same page. Collectively in agreement that all kids are good kids, sometimes they make bad decisions or have a bad day (just like us adults). But, they are inherently good and they deserve one unconditional present a year from the big man in red.
And, side note, I work hard to provide for my child, so I want to take full credit where it's due pleaseandthanks. So, this is why my kid only receives one present from Santa, wrapped in brown parcel paper with a red ribbon. It's never over £25 and I try to make it useful rather than flashy.
This year, we're trying the 'want, wear, need, and read' method to try and curb overspending. This means my son will get four gifts from us (something he wants, something he wears, something he needs and something he reads). Wish us luck...
For more Christmas inspiration take a look at the best chocolate Advent calendars out there, our Christmas crafts for kids, and not forgetting our brilliant edit of the top toys for Christmas.
Parenting advice, hot topics, best buys and family finance tips delivered straight to your inbox.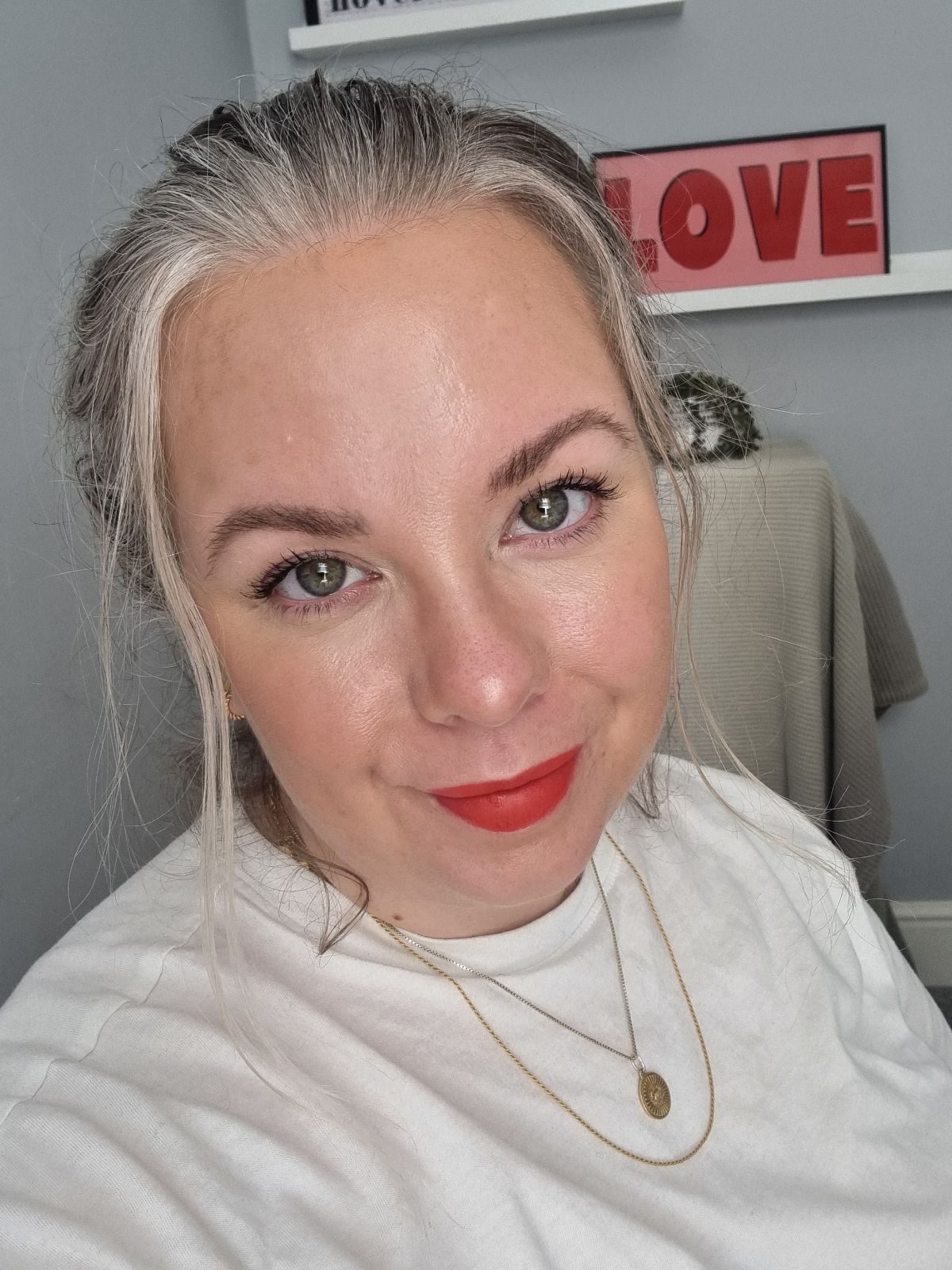 Stephanie Lowe is Family Editor at GoodTo covering all things parenting, pregnancy and more. She has over 13 years' experience as a digital journalist with a wealth of knowledge and experience when it comes to all things family and lifestyle. Stephanie lives in Kent with her husband and son, Ted. With his love of choo-choos, Hey Duggee and finger painting he keeps her on her toes.