School exams 2021: Are exams cancelled and how will pupils be graded?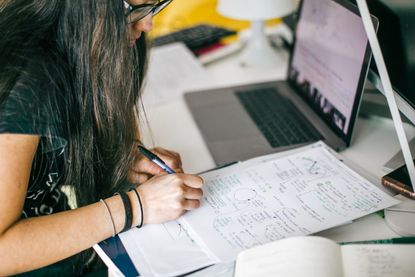 (Image credit: Getty Images)
School exams have once again been disrupted in 2021 due to the ongoing coronavirus pandemic and the third lockdown, which has seen schools closed since January.
Even though pupils now have a date to go back to school after lockdown as part of the government's roadmap, they've still lost out on the months of full-time classes that would have prepared them to take school exams this summer.
During the first lockdown last year, GCSE and A-level exams were cancelled for millions of students. To replace them, Ofqual produced a system to calculate students' grades based on how the pupils ranked in their class and how the school or college had performed in previous years. The result was a disaster as thousands were downgraded by the algorithm and stories of disappointed A-level and BTEC pupils soon began to hit the headlines. The government finally made a U-turn and allowed teachers to give grades, but not before thousands of hopeful students lost the place they otherwise would have had at university.
This time around, the government has taken quicker action. Their most recent announcement lays out exactly what's happening with exams and grading this year.
Are school exams cancelled in 2021?
All school exams are cancelled in 2021, Education Secretary Gavin Williamson has confirmed.
He said, "Last year, all four nations of the UK found their arrangements for awarding grades did not deliver what they needed, with the impact felt painfully by students and their parents.
"Although exams are the fairest way we have of assessing what a student knows, the impact of this pandemic now means that it is not possible to have these exams this year. I can confirm that GCSEs and A and AS Level exams will not go ahead this summer. This year we are going to put our trust in teachers rather than algorithms."
At the same time, he said that this would only be the case for the SATs, GCSE and A-level exams, as vocational qualifications such as BTECs were still allowed to go ahead if schools and colleges thought it was the right thing to do.
"I know students and staff have worked hard to prepare for the January exams and assessments of vocational and technical qualifications, and we want to allow schools and colleges to continue with these assessments where they judge it is right to do so." Gavin Williamson said, "No college should feel pressured to offer these and we will ensure all students are able to progress fairly, just as we will with VTQs in the summer."
On announcing school closures during the third lockdown, the prime minister also said, "We recognise that this [school closures] will mean it is not possible or fair for all exams to go ahead this summer as normal. The Education Secretary will work with Ofqual to put in place alternative arrangements.
"We will provide extra support to ensure that pupils entitled to free school meals will continue to receive them while schools are closed, and we'll distribute more devices to support remote education.
"I completely understand the inconvenience and distress this late change will cause millions of parents and pupils up and down the country.
"Parents whose children were in school today may reasonably ask why we did not take this decision sooner.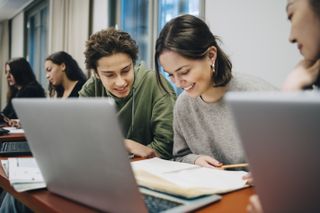 "The answer is simply that we have been doing everything in our power to keep schools open, because we know how important each day in education is to children's life chances."
The prime minister echoed this in a later statement as he wrote on Twitter, 'No child should be left behind as a result of learning lost during the pandemic. That's why students will receive grades awarded and determined by teachers', adding that it was a fair system that would allow young people to progress onto 'the next stage of their education or career'.
How will pupils be assessed instead?
Students will receive grades given by their teachers instead of school exams in 2021. The education secretary said that the decision would include "assessments covering what they were taught and not what they have missed.
"Teachers have a good understanding of their students' performance and how they compare to other students this year and from those of previous years."
He added that the grading system would be different this year and that "there is going to be no algorithms whatsoever but there will be a very clear and robust appeals mechanism."
Teachers will be able to draw on other evidence such as mock exams, coursework and any other work completed over the course, such as essays or in-class tests. Exam boards will also offer teachers optional assessment questions for students to answer, to help them decide which grades to award. It is thought that teachers will have complete flexibility to choose how long students have to complete the test and where it will be carried out.
Unlike last year, there won't be any programmes or algorithms used to standardise the grades if they appear to be too generous. However, teachers will have to submit their grades to exam boards by June 18 so they the boards can carry out quality assurance checks via random sampling and targeted scrutiny.
When is results day this year?
A-level results day for students is on August 10 this year, while GCSE students will receive their grades two days later on August 12.
Normally results day takes place in the middle of August but the early submission date for teachers' grades this year has meant that results day is earlier. It's thought that by bringing the date forward, there will be more time for hopeful university students to secure their places or launch appeals to have their grades changed.
Students will still be able to appeal their grades this year, even though they are assessed by teachers. They can request a re-mark if they have reasonable belief that their teacher has been unfair or if they feel like their specific circumstances, such as bereavement, were not taken properly into account in the decision.
Any pupil who was supposed to take GCSE or A-level school exams in 201 will also still have the opportunity to sit their exam in the autumn, when the lockdown restrictions are over.
Parenting advice, hot topics, best buys and family finance tips delivered straight to your inbox.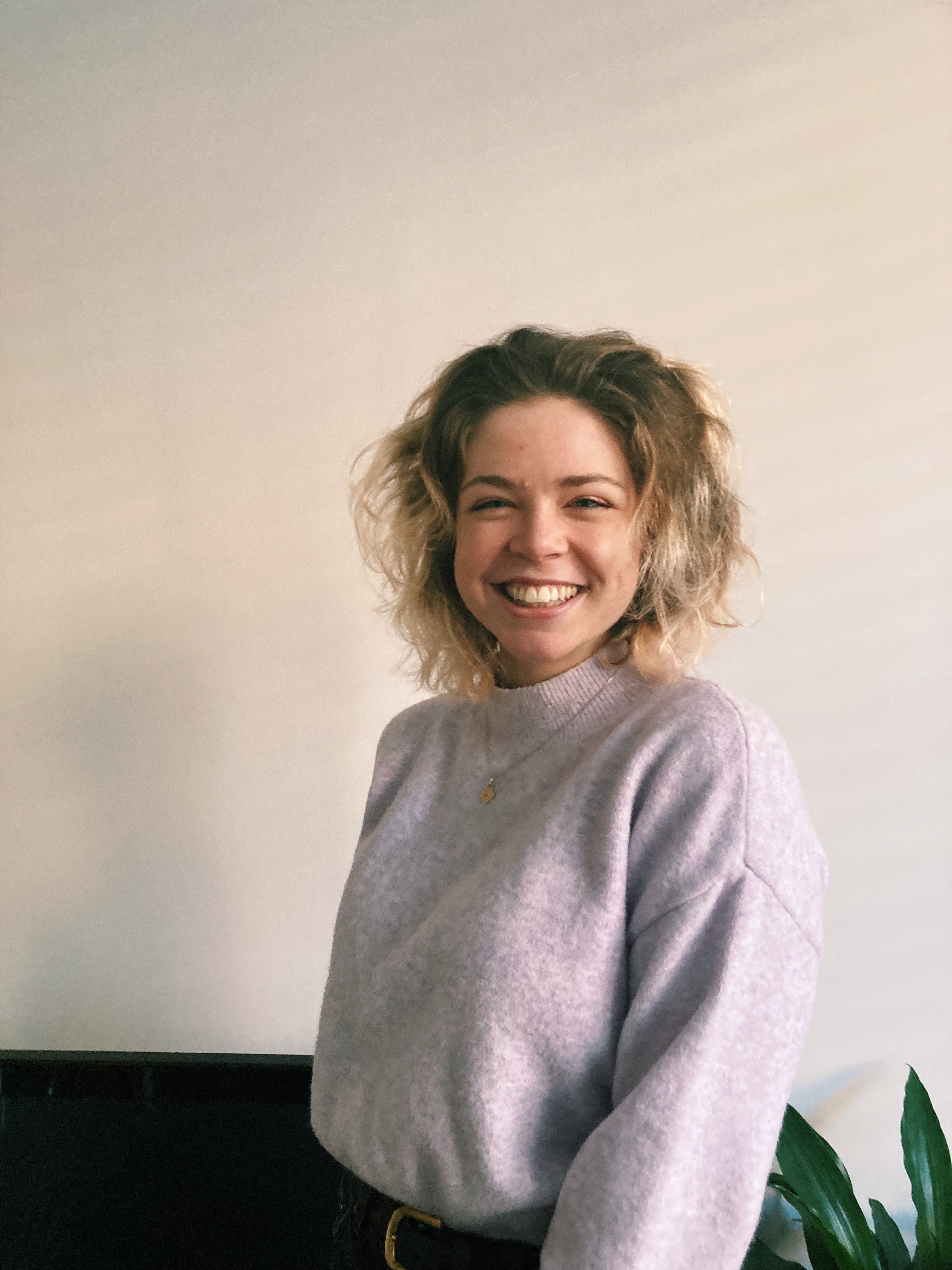 Grace Walsh is a Features Writer for Goodto.com, covering breaking news health stories during the Covid-19 pandemic as well as lifestyle and entertainment topics. She has worked in media since graduating from the University of Warwick in 2019 with a degree in Classical Civilisation and a year spent abroad in Italy. It was here that Grace caught the bug for journalism, after becoming involved in the university's student newspaper and radio station.