When will kids go back to school after lockdown in the UK?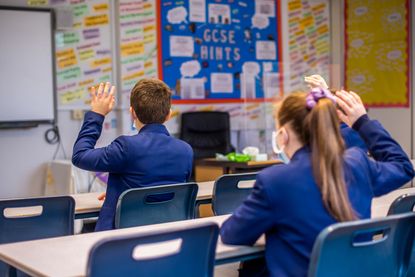 Under the government's roadmap, when kids will go back to school in the UK after lockdown has become clear.
But with lateral flow testing in place and masks to be worn in secondary schools during the first couple of weeks, there are still some hurdles to jump over before everyone can get back into the classroom.
So after two months of compulsory homeschooling for most children while the third lockdown was fully in place, when will children go back to school indefinitely?
When will kids go back to school after lockdown?
All kids are going back to school from March 8 2021, it was confirmed.
Many secondary schools have put a phased return in place for this week, to allow pupils to take Covid-19 tests before coming back onto the site. Most primary schools have full reopened for everyone on Monday, however.
The prime minister described schools reopening as the important first step towards a "sense of normality", following a long set of lockdowns over the last year.
In announcing the roadmap out of lockdown, Boris Johnson said that "pupils and students in all schools and further education settings can safely return to face-to-face teaching" from this date, "supported by twice-weekly testing of secondary school and college pupils."
Families, including those in childcare and support bubbles, are encouraged to get tested regularly as well to try and prevent infections from rising.
Alongside a return to the classroom, breakfast and after-school clubs are able to open, along with other children's activities, including sport. These will begin again "where necessary to help parents work", the prime minister said.
"All the evidence shows that classrooms are the best places for our young people to be. That's why I've always said that schools would be the last to close and the first to reopen."
Students on university courses who require practical teaching in specialist facilities or onsite assessments are also returning from March 8, it was announced. But all other students will have to continue learning online, pending a review by the end of the Easter holidays.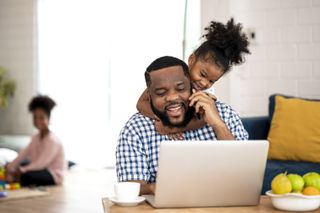 This move was announced for the first time in last lockdown review, where Boris Johnson laid out the initial plans for lifting lockdown and reopening schools. He said at the time, "If we achieve our target of vaccinating everyone in the four most vulnerable groups with their first dose by 15 February – and every passing day sees more progress towards that goal – then those groups will have developed immunity from the virus by about three weeks later, that is by 8 March."
The target February met was met and surpassed, meaning children will be able to get back into the classroom "with other economic and social restrictions" scrapped "thereafter as and when the data permits", the prime minister said.
"As we are extending the period of remote learning beyond the middle of February, I can confirm that the government will prolong arrangements for providing free school meals for those eligible children not in school – including food parcels and the national voucher scheme – until they have returned to the classroom. We can also commit now that, as we did this financial year, we will provide a programme of catch up over the next financial year.
"This will involve a further £300m of new money to schools for tutoring and we will work in collaboration with the education sector to develop, as appropriate, specific initiatives for summer schools and a Covid Premium to support catch up."
There will still be no school exams for 2021, however, and a new system of grading by teachers will be in place for everyone expecting to take GCSEs, A-levels or the equivalent this year. The appeals process for exams remains though and anyone unhappy with their results can still take the exam as standard in the autumn.
Previously, Education Secretary Gavin Williamson said there was "certainly hope" that schools could return by Easter. The prime minister's official spokesperson also said that the PM wanted schools to reopen as soon as possible, but the ministers would be following the science on the issue.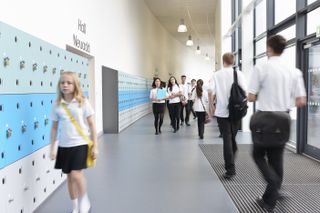 It came after the education secretary revealed that schools would have two weeks notice before pupils are required to return to school.
At first, the government's deputy chief medical officer Dr Jenny Harries said the government was considering a regional approach to schools opening. Similar to the tiered lockdown system last year, schools would reopen if they were located in areas with lower coronavirus cases. However, this idea appears to have been scrapped as all schools across the country will be able to return on March 8.
Will mass testing be available in schools when they go back?
Mass testing will be available in schools when pupils go back, with all staff, secondary and college-aged students tested regularly.
Before their return to the classroom, all secondary and college students will have to take three tests within the school's own facility, followed by regular lateral flow rapid testing twice a week at home. While primary school children won't be tested, their teachers and those teaching in secondary schools and colleges will continue to take two rapid Covid-19 tests per week at home.
University students will also be given the same twice weekly testing on campus, according to the Department for Education.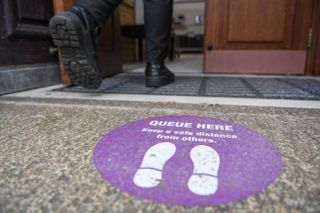 When kids go back to school after lockdown in the UK, staff and students in secondary schools and colleges "are advised to wear face coverings in all areas, including classrooms, where social distancing cannot be maintained and as a temporary extra measure".
Nurseries and childminders will be able to stay open while the lockdown lifts, along with other wraparound childcare services for primary and secondary school children. To ensure this is safe, the department has said, "All staff at private, voluntary and independent nurseries will have access to tests to use twice weekly at home, building on the testing already available to maintained nursery schools and school-based nurseries.
This mass testing plan was first announced in January and it was criticised by education experts, including Geoff Barton, the general secretary of the Association of School and College Leaders. He called the plan, which requires children to get tested frequently as an alternative to self-isolation, "very confusing" and said it would "send out a mixed message to pupils, parents and staff about what is safe."
The plan was also halted initially, before the children were set to return, after a report suggested that lateral flow tests (rapid tests) would cause harm to students and staff. However, other scientists including regius professor of medicine at the University of Oxford, Professor Sir John Bell, and the interim chief medical advisor from Public Health England, Dr Susan Hopkins, pushed back on the report. They said that the lateral flow tests would help in the battle against Covid-19 in schools, as the tests had already worked to identify 27000 infected people in the UK who would otherwise not have had to self-isolate.
The tests have also been described as easy to use and fast-acting, making them an essential tool for all students during the pandemic.
Do children have to go to school?
Before the return to school after lockdown in summer last year, Gavin Williamson said it would be "compulsory" for children to go to school unless they have a "good reason" not to.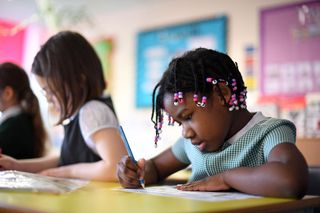 While the Department for Education has said that parents "will not be fined for non-attendance at this time", they "expect schools and other relevant partners to work with and support the relevant families and pupils return to school."
So while it hasn't been clarified whether it's compulsory to send children back to school in March 2021, it looks as though it is. By law, all children between the ages of 5 and 18 must go to school. Those over 16 can go to a college, take up an apprenticeship or take part in volunteering work as an alternative if they wish.
However, it's important not to send a child to school if:
They have Covid-19 symptoms, or live with someone who has symptoms
Have tested positive themselves, or live with someone who has tested positive
They are a close contact of someone who has Covid-19
They are required to self-isolate at home for travel related reasons
Do kids have to be tested to go back to school?
Testing is voluntary in all schools and children will only be tested for Covid-19 if their parent or carer has consented. They will also not be stopped from coming back into the classroom if they do not agree to be tested or unable to take a test.
However, most kids will be taking three tests when they go back to school after lockdown in the UK. These will be taken on school property and they make sure that no one is infected with Covid-19 before in-class lessons take place. Twice-weekly lateral flow tests will then be provided for students to take home with them and use at home, before coming into school.
Do kids have to be vaccinated to go to school?
Children are not required to be vaccinated when kids go back to school after lockdown in the UK as no child under 16 years old is being offered the Covid-19 vaccine - except in exceptional circumstances.
While some children over 16 years old will be offered the vaccine, mainly if they have an underlying health condition, not everyone will.
Parenting advice, hot topics, best buys and family finance tips delivered straight to your inbox.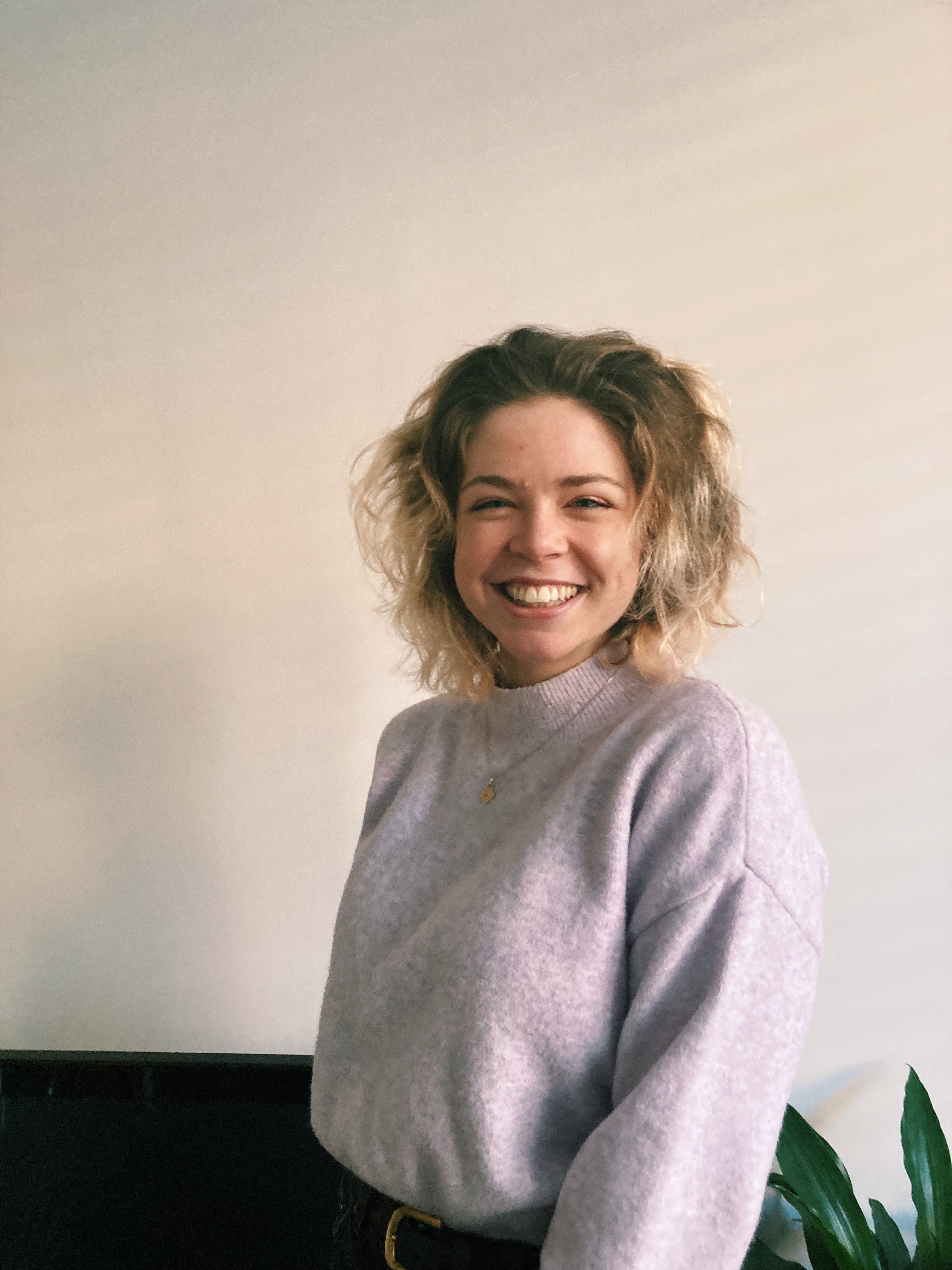 Grace Walsh is a Features Writer for Goodto.com, covering breaking news health stories during the Covid-19 pandemic as well as lifestyle and entertainment topics. She has worked in media since graduating from the University of Warwick in 2019 with a degree in Classical Civilisation and a year spent abroad in Italy. It was here that Grace caught the bug for journalism, after becoming involved in the university's student newspaper and radio station.