We earn a commission for products purchased through some links in this article.
Fresh fruit and vegetables are a wonderful thing but sometimes it's just not possible to eat them raw without scowling from bitterness or heat.
Pickles and preserves can be like Marmite, but when done right they can be really delicious. We've picked out 11 foods that are so much better in their long-life form.
We've even created a brand new Pinterest board for all our favourite preserving recipes, but more on that later…
1. Sloes
This small blue-black fruit is way too sharp to eat raw, with acidic flesh and bitter skin, but when introduced to a bottle of gin, the magic happens! Sloe gin makes the perfect drink to sip on and you can also include them in jams, jellies and wines.
2. Grapefruit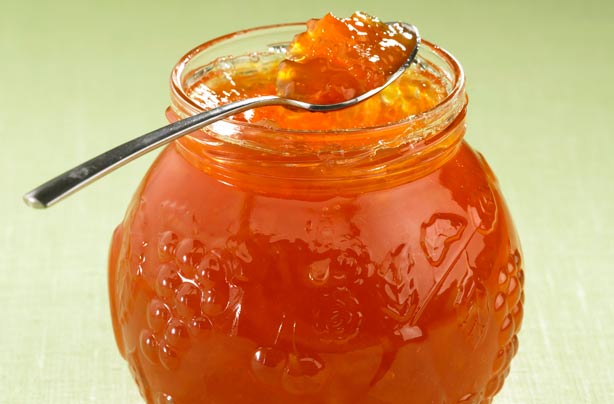 Get our grapefruit and lemon marmalade recipe
Not everyone enjoys waking up to fresh grapefuit and its refreshing sweet-sour tartness. If the fruit isn't properly ripe, it's enough to set your teeth on edge. We think grapefruit works much better in a beautiful marmalade. Mix it with lemon or pomegranate and it becomes a delicious citrus feast perfect on toast.
3. Damsons
A close relative to the plum, damsons have a deep and tangy sourness to them that's too bitter to eat. Even when stewed for a crumble, damsons can taste overpowering. The fruit's high pectin content, however, makes it perfect for jams and preserves. All you need is a bit of sugar and water.
4. Chillies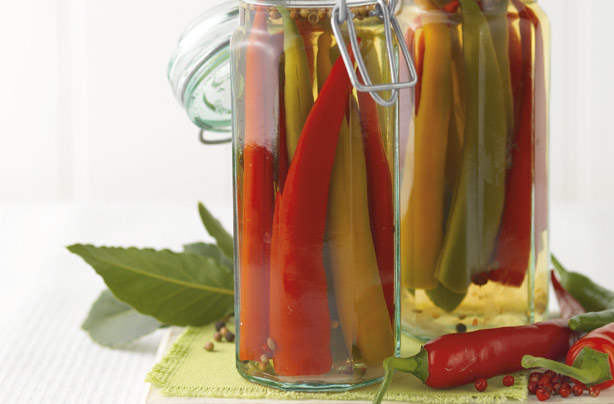 Get our pickled chillies recipe
If you aren't hard as nails, you probably don't want to try a raw chilli but add sugar and tomatoes, and behold a beautiful sweet and punchy jam. Ifyou want to cook with them, pickling can preserve the chillies for up to 4 months so you can savour them for longer. They come in different shapes, sizes and heat levels, so beware not to chop them and then touch your eyes. 
5. Figs

Get our fig, apple and apricot chutney recipe
Hate getting pesky seeds stuck in your teeth? Minimise your flossing by combining them with some apples, apricots and sultanas for beautiful chutney.
6. Beetroot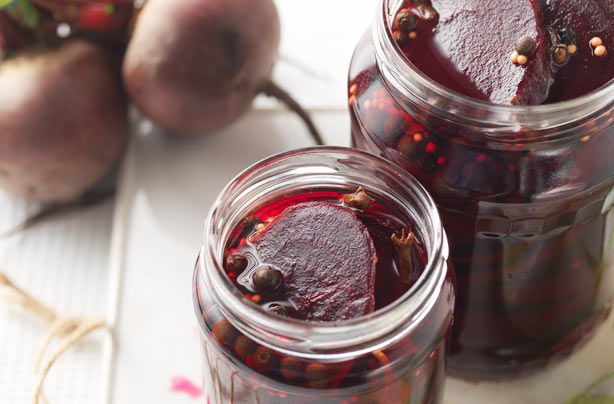 Get our pickled beetroot recipe
This bright red fruit will not hold back in turning everything pink. Pickling them will not only keep the taste beautifully sweet, it will also keep them safely in a jar only to be spooned out when needed.
7. Tomatoes
Get our homemade tomato ketchup recipe
Tomato is the first thing everyone pulls out of a burger – it isn't wanted or needed in there. Yet when ketchup is mentioned, everything changes. Why would you have it any other way?
8. Cranberry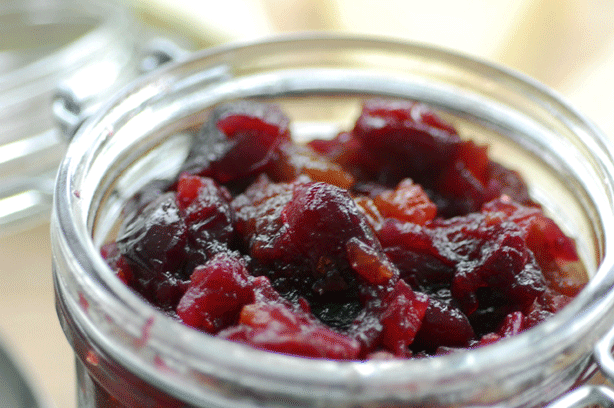 Get our apricot and cranberry chutney recipe
Though we know these little berries are good for us, with their high vitamin C and D content as well as all the potassium and iron, we just can't eat them fresh. With the help of some sugar, apricots and a few spices, these berries become not just palatable, but downright tasty!
9. Seville oranges

Get our Seville marmalade recipe
This variety of orange is extremely bitter. From the Spanish province of Seville, these oranges have long been regarded as perfect for marmalade but far too tart to eat plain – and we definitely agree. Adding some sugar to them and cooking them down helps to create a balanced taste that's perfect on toast for breakfast.
10. Rhubarb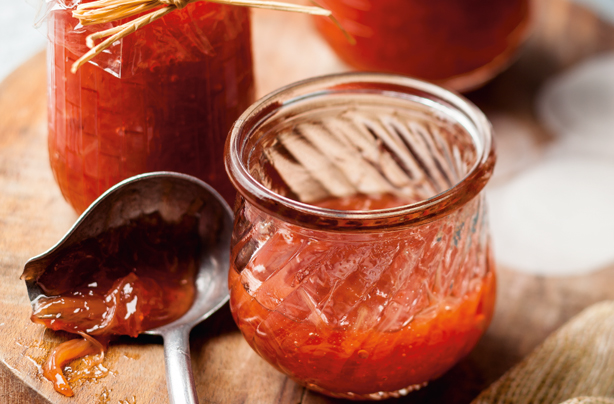 The bright rhubarb plant cannot be eaten raw. So naturally, it's much better cooked in sugar to make a sweet yet tangy jam. You can add some ginger to it to further complement the flavours.
11. Redcurrants

Mix them with some sugar and gin for a wonderfully indulgent redcurrant gin drink. It will take the edge off the sharp fruit and add another little kick from the alcohol. Delicious.
Want to get preserving?! Take a look at all our pickling and preserving recipes on our new Pinterest board.