Illusion cakes: What are they and how can you make one?
Wait, is that not a witch's hat? Spooky...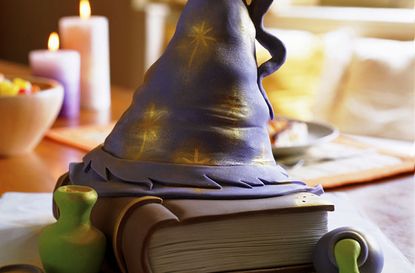 (Image credit: www.timeincukcontent.com)
Goodto Newsletter
Parenting advice, hot topics, best buys and family finance tips delivered straight to your inbox.
Thank you for signing up to GoodTo. You will receive a verification email shortly.
There was a problem. Please refresh the page and try again.
One minute we're minding our own business thinking that cake is just cake, the next Prue Leith and Paul Hollywood are demanding 'illusion cakes' from the 2017 contestants on Bake Off and we realise cake is very much not just cake, and we're going to have to up our baking game.
These complex bakes were the desired showstopper in Channel 4's first episode of The Great British Bake Off, and caused quite the stir with contestants when they had to come up with a beautiful bake to wow the judges with.
If you'd never heard of an illusion cake until recently either then we're here to help. As much to satisfy our own curiosity as to be helpful, we'll be frank. Here we break down the latest brend (that's baking trend guys, obviously) and explain in detail exactly what an illusion cake is…
What is an illusion cake?
An illusion cake is a cake that looks 'anything but a cake,' as the Bake Off judges put it. So, if you're a master of disguise then this one's for you. You basically have to craft your layers of sponge into a shape that looks like something else.
Because of these fairly vague instructions your cake can literally be anything you can dream up. And because an illusion cake needs to look as close to the thing you're trying to interpret as possible, the idea is to make your bake to the size and scale of the 'illusion' you're trying to create. So mini castles: no, life sized cat: yes.
How to make an illusion cake
First thing's first, you need to decide what you want to make for your illusion cake, and work our how much cake mix you'll need to do the job. This can take a bit of maths work, and we'd always advise baking a little extra – just in case. In our experience we've found sponge to not always want to play by the book, and there will be inevitable breakages, spillages or flat out non-starters that we see so beautifully echoed in the Bake Off itself. If you're facing a bit of an illusion cake disaster then fear not, our 'what's wrong with my cake'? guide identifies ten of the most common baking problems and explains how to rescue them for a quick fix.
Illusion cakes more often than not need a little bit of structural support, or 'engineering' as Paul Hollywood puts it on the Bake Off. Because of this it's best to plan out exactly how you're going to build your design before you get stuck in.
If you're artistic you could sketch out a rough design, while annotating the design to remind yourself which sponge, skewer or slice goes where. Then, when it comes to building your illusion cake we think you're best starting with a wide base as a support. This will make sure your cake doesn't collapse in on itself and act as a solid base to build your detailed elements on top of.
What cake to use for an illusion cake
Because illusion cakes are most likely going to be made up of various layers and have to withhold heavy icing or lots of decorations, in order to make them look realistic, it's worth thinking carefully about what mixture you make the base from.
We think it's easiest to use a fairly dense sponge, that can withhold the weight you're going to put on it. For that reason our pick of recipe to make an illusion cake with is a Madeira sponge. It has a close texture and firm finish that makes it perfect for using as the building blocks to your creation.
As Paul mentioned on Bake Off, your illusion cake shouldn't be style over substance, so make sure you put time and care into the base-bake as that'll be the thing that makes your illusion cake stand out – if it tastes as good as it looks. Madeira cake is easy to flavour, so if you're using it you could add a little cocoa for a chocolate cake, lemon zest for a zingy sponge or even a dash of rose water for a delicately perfumed bake.
How do you decorate an illusion cake?
The way you decorate your cake really depends on what you want it to look like. For most illusion cakes the covering will be made from fondant icing, as you can dye it pretty much any colour, and it gives a really nice smooth finish.
If you are trying to recreate something soft then buttercream might work, too. Elements like grass can be mimicked with a green buttercream forced through a garlic crusher to get hundreds of little strands all over the top of your cake.
One of our favourite illusion cakes from The Great British Bake Off was Yan's ramen bowl that had a mock chicken katsu curry cutlet laid on top. The Bake Off contestant made it from Rice Krispies and marshmallow covered in smashed up cornflakes – the trick is to always think outside of the box.
Easy illusion cake ideas
If you want a little illusion cake inspiration then we can help, but remember it can be anything you can think of – so have fun coming up with a personal twist for whatever you choose. The aim of the game is always to have people thinking we can't believe it's cake.
If you're just starting our bouquet illusion cake is the perfect project to build your skills. It's a simple base of cupcakes with buttercream decoration to make the whole thing look like a beautiful bunch of flowers, perfect for birthdays or Mother's Day we think.
Another good one to start with is Bake Off's very own Martha Collison's ice cream cake, that has just one illusion element on it. It's a delicious mint chocolate cake with simple icing all over it, and a fun upside down 'ice cream'. Martha explains how to make an easy icing that looks like ice cream, next you scoop it up into a ball and top it with a cone - easy
As a middle-man we love the emoji robot cake shown above. Sure, it might not be the same size as your average emoji, but it sure looks just like one - so we like to think it still counts!
If you think you're ready to have a go at a bit of a larger project then why not try out our witch's hat cake, perfect for kids' parties or as a Halloween cake centrepiece.
Do you have an illusion cake top tip? Let us know in the comments below and we'll add it in!
Parenting advice, hot topics, best buys and family finance tips delivered straight to your inbox.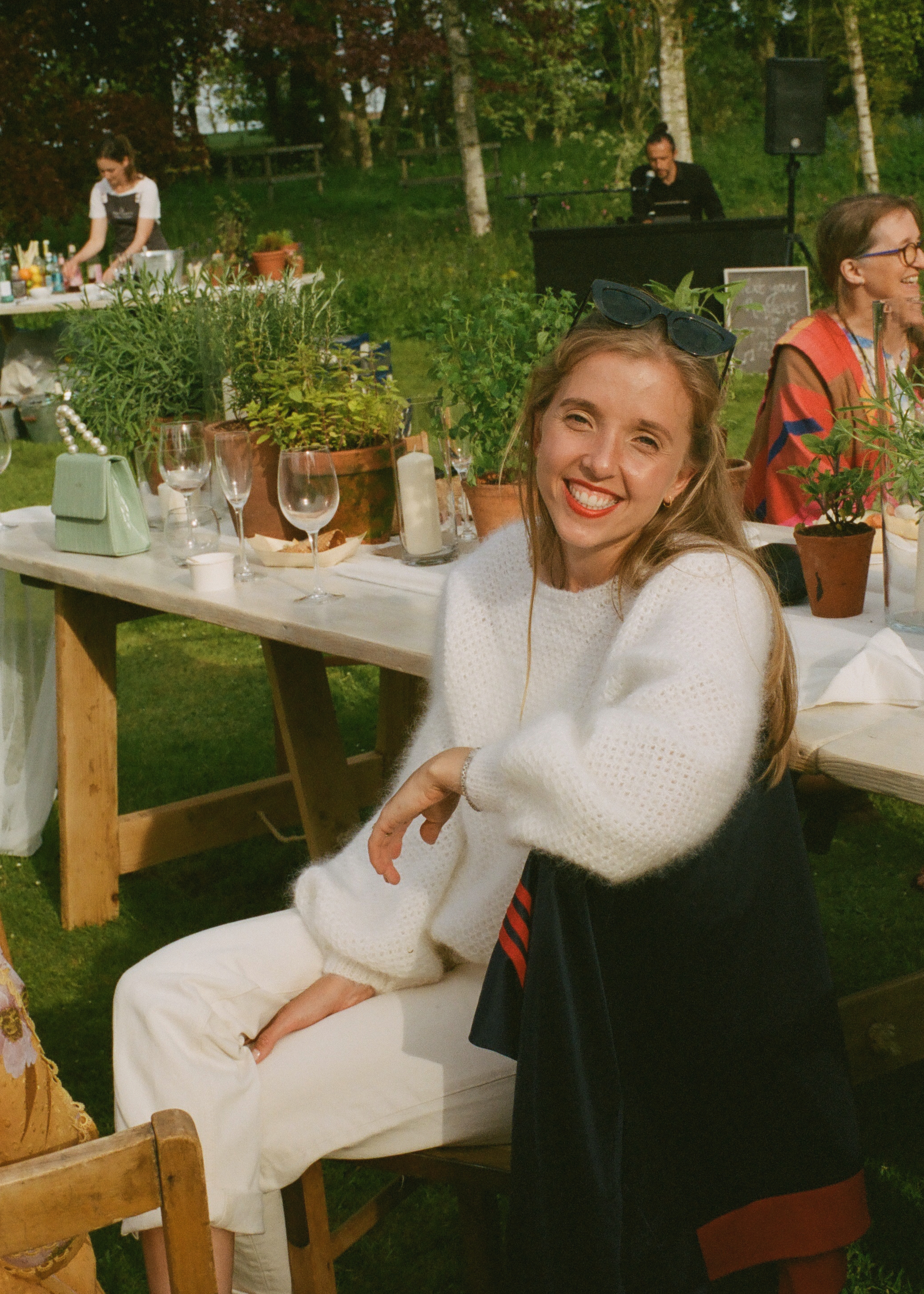 Rosie is an experienced food and drinks journalist who has spent over a decade writing about restaurants, cookery, and foodie products. Previously Content Editor at Goodto.com and Digital Food Editor on Woman&Home, Rosie is well used to covering everything from food news through to taste tests. Now, as well as heading up the team at SquareMeal - the UK's leading guide to restaurants and bars - she also runs a wedding floristry business in Scotland called Lavender and Rose.