We can't believe it's cake!
We've rounded up some fun and fascinating pics of weird and wonderful creations using cake. They are all so lifelike we just can't believe it's cake!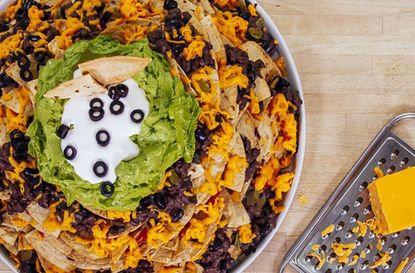 Goodto Newsletter
Parenting advice, hot topics, best buys and family finance tips delivered straight to your inbox.
Thank you for signing up to GoodTo. You will receive a verification email shortly.
There was a problem. Please refresh the page and try again.
We've rounded up some fun and fascinating pics of weird and wonderful creations using cake. They are all so lifelike we just can't believe it's cake!
Get ready to say the following phrases: 'what?', 'no way!' and 'that's cake?' with this fun and fascinating collection of cake creations that look like the real deal!
From Gino D'Acampo's birthday cake twin to a whole plate of spaghetti and meatballs made out of - you guessed it - cake, we're finding it hard to believe that every single one of these lifelike creations are actually made from cake!
Prepare to have your mind boggled and to be ever so slightly amazed!
Soda bottle cakes Image: Instagram/bakedbyandres
First on the list are these amazing soda bottles made from, yes you guessed it, cake! How amazing do these edible bottles look? You really wouldn't guess that inside each bottle is layer upon layer of delicious cake.
Click through to see more of these jaw-dropping creations...
Nachos, or cake?
Image: Instagram/yolanda_gampp
Who could resist these delicious cheesy nachos with plenty of guac... Oh wait, it's actually a cake? We can't get our head round this one, it's almost impossible to guess that it's cake. The attention to detail is unbelievable - we can only guess how long it took baker Yolanda Gampp to make it...!
Tiger cake
Image: Instagram/decobake_insta
This tiger cake is realistic enough to give anyone a fright! This super impressive cake was spotted at the Cake International in Birmingham, where there were hundreds of equally realistic and stunning bakes.
It may only be cake, but we won't get too close to this one...!
Sloth cake
Image: Facebook/homeofthecakeartist
It took cake artist Vicki Smith 100 painstaking hours, six boxes of Shredded Wheat and plenty of marshmallows, crushed Oreos and chocolate fondant to make this super-realistic sloth cake, and the results are incredible!
Using single strands of Shredded Wheat for the thick fur pelt, this incredibly life-like cake was created to raise awareness for the endangered sloth.
Prince George cake
So, which one is which?! Cake artist Lara Mason has really pushed the boat out with her latest creation - a cake that looks exactly like Prince George! The talented cake maker recreated the little prince in the adorable outfit he wore to his sister Charlotte's christening.
The cake, which took Laura a staggering 30 hours to create and stands just under 3ft tall, won the gold award at the Cake International Show in Birmingham.This is not her first gold medal either, Lara previously won gold for her life-sized cakes of Jennifer Lawrence and Johnny Depp as Captain Jack Sparrow.
We're certainly impressed with Lara's royal work of edible art - but do you think it's cute or creepy?
Paul Hollywood in cupcakes
Looks like Paul Hollywood has had a serious makeover, the cupcake kind! This edible piece of art is made with a whopping 1,516 cupcakes and took around 150 hours to make. Wow. We really hope Paul appreciated the effort! This masterpiece was made by Prudence Staite of food design firm Food Is Art for ao.com. Now how about a nibble on Paul's ear if you don't mind?
KFC cake
Nope, your eyes do not deceive you. This really is a cake! From chicken to fries from bucket to corn, this mind-boggling cake is 95% edible. Made in Australia, by baker Branka Njegich, this cake has certainly taken the internet by storm.
The mind-boggling trainers cake
Yes. A pair of these trainers along with the shoe box is made completely and utterly from cake*. We know, we can't believe it either! Cake pro, Tanya's Take On Cake shared this snap via Reddit and has got the whole Internet boggled!
(*if you can't work out which one is real and which one is cake, it's the one on the left that is made from cake - hard to tell though, right?!)
Transformers cake
This is not just any birthday cake, this is a Transformers birthday cake and you know what that means... this cake transforms (yes, really!) from truck to robot! Our minds are completely and utterly boggled! Made by Russell Munro for his son's 6th birthday, this cake has taken the internet by storm.
Prepare to be amazed...
Witchy wonder
Ah! This gruesome witch is made from cake and cake alone. We just can't believe how realistic it is along with her toad. This cake was designed by Janet MacPherson.
Monkey madness
Wow! We just don't think we'd have the heart to cut into this amazing gorilla cake. Every inch is made with cake or fondant. Made by The Cake Illusionist.
Greedy gremlin
Yes, this is yet another mind boggling cake that firstly doesn't look like cake and is secondly, defying the laws of gravity! Made by Cotsworld Finest Cakes.
Eye of the tiger
This cake looks a little too real for our liking. The Cake Illusionist had this tiger displayed at the Cake and Bake Show 2014.
Baked Off
We just love this baked version of Mary Berry and Paul Hollywood. The detail and time that must of gone into this cake is unbelieveable. A very talented cake by the Tattooed Bakers.
A dress to impress
Yes, this amazing life size dress is really made from cake! Displayed at the Cake & Bake Show 2014, this impressive cake was made by Pink Face Cakes.
Polly want a cracker?
Wow. Just wow. We can't believe that these two parrots aren't actually parrots, they're cake! Displayed at the Cake International in Manchester, it was more like visiting the zoo with this cake.
We don't know if we'd have the guts to cut into it though - it's just too real!
Polar bear cake
We think this polar bear cake is pretty damn impressive. Look at the fur - it looks fluffy enough to touch! Even the can looks like a real can of Coke. Our minds are boggled!
The baker at Cake International in Manchester has even gone one step further and made a 'snow' covered board with mini ice sculptures - we love it!
Berry cake
Can you guess which celeb baker this is? She's one of our faves! This cake definitely gets a thumbs up from us even though it's a little creepy. We think the likeness and the detail that's gone into to it is amazing - don't you?
This cake was made at the Cake International in Manchester and certainly caught judge Mary Berry's eye!
Mini meerkat
Altogether now... 'Awww!' How sweet is this mini meerkat cake? We bet you can guess which meerkat this is in cake form - it looks soft and cuddly all in one.
We just love it's little onesie too - very clever! We bet the judges at Cake International in Manchester were very impressed!
What a cry baby
There's something creepy about this cake - maybe it's the fact that it just looks too real for our liking, especially the baby.
We reckon it must of taken the cake decorator ages to get ever single detail right for the contest at Cake International in Manchester.
Fish-tastic
There's something fishy about this collection. It could be the cheap prices that they're labelled at or it could be that they're not fish at all, they're cake - yes, really!
This cake was made for the Cake International show in Manchester and went down a storm with the judges. It didn't win first plaice (see what we did there?) but it definitely turned a few heads.
A slice of music
Can you believe that this guitar is in fact made from cake? No? Neither can we! Our minds are blown at this life-sized guitar cake made for the Cake International show in Manchester.
From the strings to the amp hidden behind, every inch of this musical instrument is edible. If only we were there to sample some!
Is it gold? Is it art? No, it's cake!
Cast your eyes on this! 'What is it?!' we hear you cry! Well, goodtoknowers, it's not art, or gold, this is in fact the world's most expensive cupcake. It was made with Hawaiian AA tea, Chateau Yquem wine, Ritz scoffer and Charbonnel et Walker chocolates (don't worry, we hadn't heard of most of those things either!) It was created by Rosalind Murphy and would set you back a seriously impressive, £768.85.
There's not much more we love than a good slice of cake - but over £700 for a cupcake does seem a little pricey!
Warning! This cake may bite!
Yes, this really is a cake! This deliciousssss snake cake was a birthday surprise for creator Francesca Pitcher's 6-year-old daughter who had taken a shine to an enormous albino Burmese python at her recent visit to the zoo.
Some of the adults at the party wouldn't let their kids go anywhere near it just in case it was real! We don't blame them - eek!
Maccy D's anyone?
This may look like an average burger and chips but, you've guessed it, it's actually made from cake! Famous in San Francisco for her lifelike cakes, Debbie Goard knocked this one up in weeks.
From each individual chip to the ketchup pots on the side, this entire feast is made from the sweet substance that we like to call cake.
Mini mower
We don't know why, but every man, at one point in their lifetime, has an obsession with lawn mowers!
This cake, made for the Chelsea Flower Show in London, drew the attention of plenty of men and some of the guys who passed it by even thought it was a new miniature version and got rather excited - bless!
Gino's got a twin!
Ladies, we all love a bit of Gino D'Acampo on our television screens every now and then but imagine if he had a twin (yes, take a moment to really think about that!).
Michelle Wibowo, one of Gino's biggest fans, decided to go one step further than the rest and made him a life-sized replica of his head using cake.
There is a slighty creepy element to it, but then again it is Gino, so we'll let him off!
Holy cake!
This piece of artwork must have taken months to make! At first glance you'd probably think this impressive church was carved from wood - but the structure is good old flour, egg and sugar!
It's so detailed and precise - we've never seen a cake like it! Made as a wedding cake for a very lucky couple, this cake stole the show.
Do you want mustard with that?
Everyone loves classic funfair-style food. From the mustard-packed hot dog to the towering stack of popcorn, this funfair food is one of a kind.
Created by baking genius Debbie Goard, we just can't seem to get our heads around each item being made from cake... AMAZING!
Blackberry cake (it works both ways!)
Er excuse me, you forgot your mobile ph... wait a second! Is that cake?!
Has your jaw dropped in amazement yet? This cake is the exact replica of a Blackberry mobile phone down to every last detail. Made by San Francisco's finest, Debbie Goard, this cake was made for one very lucky customer. Wouldn't the world be a better place if everything was made from cake? Hmmm...
Dinner and dessert in one
Cooking a roast dinner for the family this weekend? Why not throw a spanner in the works and make this lifelike roast ham cake? They wouldn't see it coming!
We're hoping this cake is not ham flavoured, but when it looks that good, we'd probably still eat it! This cake was made by a baker for a customer who decided they wanted a ham birthday cake - what a weird request!
Say 'cheese!'
Now you know what we're about to say but we just can't help it - we can't believe it's cake!!!
It looks like a real Nikon camera, it's the same size as a real Nikon camera but does it taste like a real Nikon camera? Well, probably not, but how amazing is this creative cake by Debbie Goard?
Spider cake, Spider cake!
If you don't like spiders, we apologise in advance... We're not too keen on them either, but we can breathe a sigh of relief to know that this bad boy is made from sugarpaste!
Of course we wouldn't be in a hurry to try some - it just looks a little too scary for our liking!
Made by Cecilia Chalmers, this incy-wincy spider was requested by customer Tyrone Jacques who wanted to conquer his fear of spiders - well that's one way to do it!
Cake Elizabeth II
Her majesty the Queen has arrived! Oh no, wait - it's actually a cake replica of the Queen. This creative and spot-on cake definitely captures every detail of our beloved Queen.
We think this cake could be her double - not sure if it would have survived jumping out of the helicopter with James Bond at the Olympic ceremony, though!
Spaghetti and cakeballs
Imagine tucking into this feast and getting a surprise mouthful of cake! You would certainly feel extremely confused - as would your tastebuds!
Cake scarf
Why not keep warm this winter and knit yourself a cake scarf? Wear, eat it - it's an all-in-one pleaser!
This knitting masterpiece, made by Paul James, definitely pulled the wool over our eyes (see what we did there?) and tricked us to believe that it's actually a knitted scarf in progress when really it's cake, cake and more cake!
Is that a fry-up?
Nothing beats a full English fry-up on a Sunday morning but, if you're a cake-lover, this version could definitely give the classic treat a run for its money.
Eggs made from cake, bacon made from cake... Do you serve it with tomato ketchup or is that just a little too strange?
Tallest cake in the world
Wow! This is (according to Guinness World Records, 2012) the tallest cake in the world! This 8 metre high cake created in China is made from; 500kg of eggs, 260kg of flour, 200kg of cream, 100kg of fruit and 80kg of chocolate... phew - that's a lot!
The cake also weighed 2 tonnes and was made by 20 chefs in 24 hours - and we still can't believe it's cake!
Here comes the cake
Wow! At first glimpse you think - what a lovely wedding gown! But when you get a little bit closer and have a good old sniff, this sweet smelling dress is made from cake.
Measuring 6ft high made up of 17 tiers of sponge cake, this dress was made by Donna Millington-Day for a very lucky couple who got to cut into this beauty. We wouldn't know where to start!
Cake on wheels
Yes, this really is a train made from cake! Sitting along the other (real) trains at Paddington station, this life-like cake was made by a team of 15 specialist bakers - and what a great job they did!
The cake was made to celebrate the 15th anniversary of the Heathrow Express and it took a whopping 30 hours to make! Wow! All aboard the Cakeway Express!
Parenting advice, hot topics, best buys and family finance tips delivered straight to your inbox.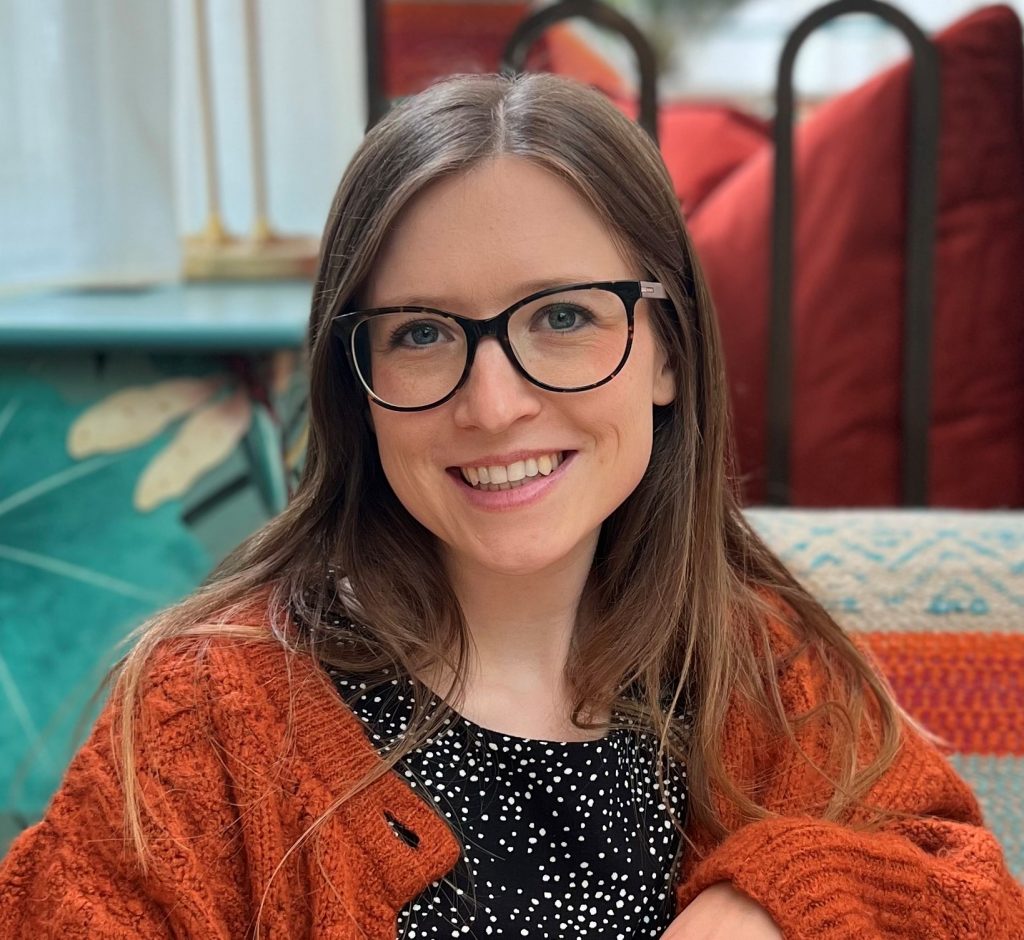 Jessica Dady is Food Editor at Goodto.com and has over 10 years of experience as a digital editor, specialising in all things food, recipes, and SEO. From the best food hampers to cookbooks, from the best cake stands to kitchen appliances, Jessica has a wealth of knowledge when it comes to must-have food products. A passionate baker, she spends some of her time creating celebration cakes for friends and family including her two lucky children.