James Martin's Saturday Kitchen replacements have been confirmed
James will be leaving the show on the 26th March, after which a whole host of A-list celeb chefs will be taking over presenting duties...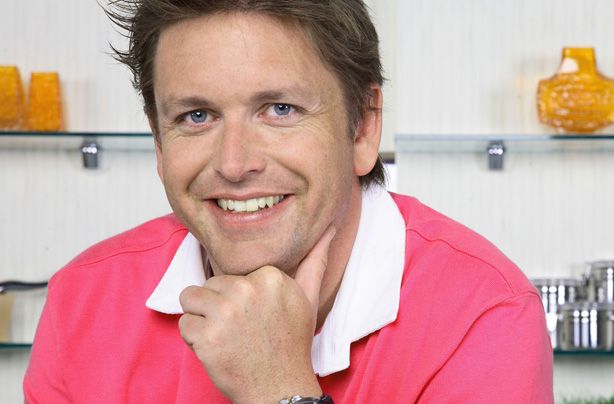 Last month celeb chef James Martin announced he would be stepping down as Saturday Kitchen host after 10 years on the BBC One show. A leaving date for our favourite Saturday morning TV host has been set, along with a list of celebrity chef guest presenters.
Since the news that James was set to leave the show broke, rumours have been circulating about who is going to be filling in for the host when he departs. From Jamie Oliver to Mary Berry, a number of high-profile celeb chefs have been mentioned as possible guest presenters, but the BBC have now announced who'll be taking over.
Saturday 26th March will be James' final Saturday Kitchen appearance, and a few BBC check favourites will be sharing the guest presenting spot.
First on the list is MasterChef: The Professionals judge Michel Roux Jr, taking over on 2nd April, followed by Lorraine Pascale, Marco Pierre White and Rick Stein.
Michel Roux Jr will be one of the first guest presenters on Saturday Kitchen
Michel Roux Jr said: 'I'm very much looking forward to being the first guest host of Saturday Kitchen. I've been a fan of the show for many years and can't wait to cook up some magic with some of the great chefs the show attracts.'
Lorraine Pascale added: 'I am so excited to be hosting Saturday Kitchen. I will miss sitting at home on the sofa in my pyjamas watching James Martin but so happy to be a part of the next chapter of this quintessential show.'
Lorraine Pascale will take another of the guest presenter spots on the show
Other celeb chefs set to take over presenting duties include MasterChef judge John Torode, Ching-He Huang, Gennaro Contaldo and Matt Tebbutt.
The news of the guest presenters comes after the BBC announced in February that James would be leaving the show after 10 years. The much-loved chef followed this announcement with a personal note on Facebook.
He's been the main host of the show since 2006 and will pass the baton on at the end of March 2016 to concentrate on his other projects.
James told the BBC One Media Centre; 'I would like to personally thank all the viewers for turning Saturday Kitchen into a three million-plus smash hit. I could not have done it without them. I would also like to thank the BBC and Saturday Kitchen for the great opportunity they gave me. It has been an amazing journey and I have been privileged to work with some of the world's greatest chefs and some of the greatest names in showbiz. I wish the new chefs every success. I am looking forward to getting stuck into my new projects and to lots of lie-ins on a Saturday morning.'
Saturday Kitchen is one of the most popular cookery shows on BBC One and James Martin has been a big part of the live show since the start. Aired every Saturday at 10am on BBC One the show sees celebrities face the heaven or hell food challenge, famous chefs take on the legendary omelette challenge as well as lots of delicious and tasty recipe ideas.
We're gutted to see our eye candy for Saturday mornings leave us so abruptly but we wish him the best of luck – and we're sure we haven't seen the last of him yet either!
The omelette challenge just isn't going to be the same without James.
http://www.youtube.com/watch?v=QWgT_MLE294
Gutted to see him go? You're not the only one!
Some of his celeb chef fans took to Twitter to share their reaction to the sad news: [twitter]
[/twitter] [twitter]
[twitter]
[/twitter]
Our Facebook followers were not happy bunnies either... [facebook] https://www.facebook.com/goodtoknowrecipes/posts/1152637451413784 [/facebook]
Saturday mornings will never be the same again!
Jessica Dady is Senior Content Editor at Goodto.com and has over 10 years of experience as a digital journalist, specialising in all things food, recipes, and SEO. From the best food hampers to cookbooks, from the best cake stands to baking sets, Jessica has a wealth of knowledge when it comes to must-have food products. A passionate baker, she spends much of her time creating celebration cakes for friends and family - particularly for her two lucky children.