Who gets the £400 energy rebate and when does it end?
As a reported £50m of government support has gone unclaimed, we look at how the £400 energy rebate is being paid and when it's due to end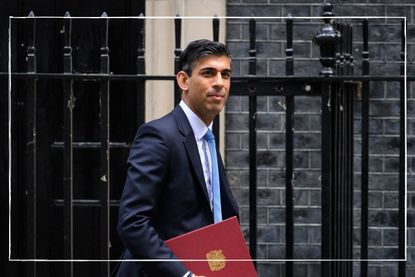 Goodto Newsletter
Parenting advice, hot topics, best buys and family finance tips delivered straight to your inbox.
Thank you for signing up to GoodTo. You will receive a verification email shortly.
There was a problem. Please refresh the page and try again.
Almost every household in the UK will have seen the first instalment of a £400 energy rebate hit their bank accounts in October 2022. The rebate was announced earlier in the year by then Chancellor (now Prime Minister) Rishi Sunak to help with sky-high energy bills amid the cost of living crisis.
Energy prices have soared over the last 12 months, leading to an unprecedented rise in energy bills for millions of households across the country. Even though the energy price cap has effectively been replaced by the Energy Price Guarantee, we're still paying more for our energy than ever before. As a result, families will be understandably concerned about how much their energy bills will cost as we head into the winter months. (Check out our handy guide if you need your energy bills explained so you can be confident they are correct).
The government originally announced a £200 discount to energy bills that was to be repaid over a five year period. That idea was then scrapped and replaced with the £400 energy rebate that does not need to be paid back. But it has been reported that thousands of households on prepayment meters, who receive vouchers instead of a discount on their direct debit, haven't redeemed their vouchers. This means they're missing out on vital support from the government.
Senior personal finance analyst, Sarah Coles from investment company Hargreaves Lansdown, said: "The government has offered a lifeline to millions of people struggling to keep their head above water. There's no doubt that this will help keep many families afloat, especially those in the most desperate circumstances, some of whom will see state support that matches the rising cost of energy."
Check out our new article if you're not sure if you're still getting the £67 energy payment.
Who will get the £400 energy grant?
This payment will be made to all households that pay for their energy, regardless of their income.
It is expected that around 29 million households in England, Scotland and Wales will benefit from the £400 energy grant. Equivalent support will be provided to households in Northern Ireland.
If you rent, you will also get the payment, as long as you are the one paying the bills. If you are a tenant who pays rent to your landlord that includes bills, then you will not receive the energy bill rebate, unless your landlord passes it on to you. But there are rules in place to protect tenants and ensure any discounts are passed along.
Those who live in a mobile home, such as a park home or houseboat, will also receive support equivalent to both the Energy Price Guarantee and the energy rebate. Those who don't use mains gas for their central heating will benefit from an Alternative Fuel Payment. According to the government: "Households eligible for these payments will receive £100 as a credit on their electricity bill this winter."
The good news is that this is a payment you can keep - you will not have to pay anything back.
How is the £400 energy rebate paid?
The £400 energy rebate is split into instalments, the first of which was paid in October. It's either knocked off your energy bill before you pay it, or you'll receive it as a refund after you have paid your bill. You do not have to apply for it. The rebate will be paid automatically and you will not be asked for your bank details. Those on traditional prepayment meters will receive the same amount, but it will be paid in a slightly different way (see below).
Households saw a discount of £66 applied to their bills in October and November, followed by a £67 discount applied each month between December and March 2023. The discount is administered by your supplier on a monthly basis, regardless of whether you pay monthly or quarterly.
If you pay your energy bills by direct debit, you'll get the discount either as a reduction to direct debit amount collected, or, if your normal direct debit amount is collected, you'll receive a refund to your bank account in the same month.
Goodto.com's Money Editor Sarah Handley says: "While the Energy Price Guarantee will protect families from rising energy bills over the winter months, we're still paying more for our energy than ever before. The £400 energy rebate will help to soften the blow."
Swipe to scroll horizontally
| Month | Discount |
| --- | --- |
| October 2022 | £66 |
| November 2022 | £66 |
| December 2022 | £67 |
| January 2023 | £67 |
| February 2023 | £67 |
| March 2023 | £67 |
How will prepayment meter customers get the rebate?
Smart prepayment meter customers will have the discount automatically applied to their account in the first week of each month.
Those with a traditional prepayment meter won't have the discount applied automatically, but will instead be sent vouchers by text, email or post in the first week of each month. These will then need to be redeemed at your usual top-up point.
But it has been reported that 380,000 vouchers went unredeemed in October and in November. This means that thousands of prepayment customers are missing out on this support.
The government is urging energy suppliers to get in touch with customers who haven't yet redeemed the vouchers - they might contact you by text, email or post.
As each voucher is only valid for 90 days, people are being urged to redeem their vouchers as soon as possible. If you have been saving your voucher for when the weather gets colder, make sure you redeem it within 90 days of it being issued.
If you have not received a voucher despite being eligible, then it's vital to check that your energy supplier has the correct information for you on file, including your mobile phone number. If you have vouchers that have expired before you've had chance to redeem them, then contact your energy supplier. According to the BBC, your energy supplier will reissue a new voucher to replace the expired one. But the new one will still only be valid for 90 days from the date the previous voucher expired.
When does the energy support scheme end?
The £400 energy support scheme is due to end in March 2023. When it was announced, the plan was for the £400 to be split into six instalments over the colder months when families are usually using the most energy.
Those on low incomes who are worried about the increase will benefit from a further £900 cost of living payment, the first instalment of which will be paid in April/May 2023. Another instalment will then be paid in autumn 2023, and the final one in Spring 2024. Exact payment dates have not yet been confirmed.
Is other help available for the cost of living and bills?
The cost of living package is much-needed, but with inflation so high, households will still be struggling with costs of everything from food, fuel to energy. If you are struggling with bills, it's important to speak to debt charities like StepChange or National Debtline for help as soon as possible. See our advice on how to seek help with energy bills for more information.
We know this is a difficult time for many people as household budgets come under pressure. If you need to talk to someone, there is free support from the Samaritans. You can call for free on 116 123.
Video of the Week:
Parenting advice, hot topics, best buys and family finance tips delivered straight to your inbox.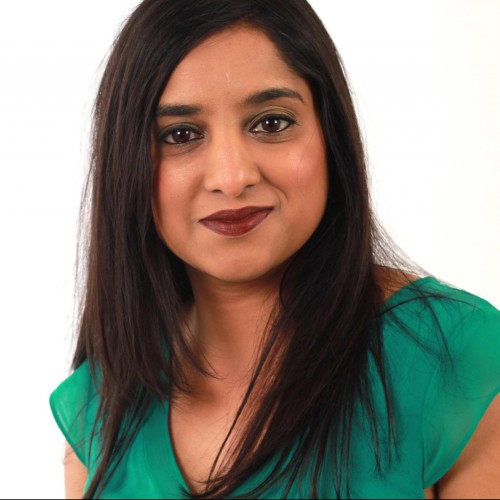 Senior Digital Editor at our sister brand MoneyWeek.com
Kalpana is an award-winning journalist with extensive experience in financial journalism. Her work includes writing for a number of media outlets, including national papers and well-known women's lifestyle and luxury titles, where she was finance editor for Cosmopolitan, Good Housekeeping, Red and Prima. She started her career at the Financial Times group, covering pensions and investments. As a money expert, Kalpana is a regular guest on TV and radio – appearances include BBC One's Morning Live, ITV's Eat Well, Save Well, Sky News and more.