Are we still getting the £67 energy payment?
Are families still getting the £67 energy payment to help with high bills? Our money editor explains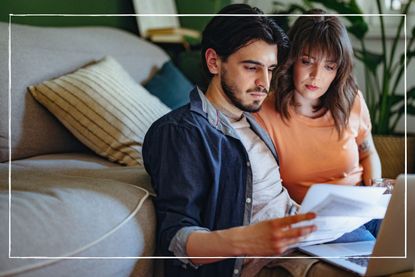 (Image credit: Getty Images)
Lots of families will be wondering whether they will still get the £67 energy payment that has been helping households across the country with sky-high energy bills.
Households have spent months worried about how much their energy bills will cost after energy bills hit their highest level ever. There were lots of complex reasons why energy prices were going up, and the government was forced to intervene to help struggling families. The government introduced the Energy Price Guarantee, which effectively protected households from more huge price hikes. But even with that in place, we're paying more than ever before for the energy we use.
Then came the announcement of a £400 energy rebate, which was to be paid to households in instalments over the winter months when colder weather meant we all used more energy to keep ourselves and our families warm.
Are we still getting the £67 energy payment?
Sadly, we're no longer getting the £67 energy payment. The £400 energy rebate was paid in instalments of either £66 or £67 each month between October 2022 and March 2023. This is when temperatures were colder and nights were longer, meaning we all used more energy to keep our homes warm and light.
But the last instalment was paid in March 2023, and the government has not extended it. While that will come as a blow to those struggling with high energy bills, lighter nights and warmer temperatures mean that we should be able to reduce our energy usage to keep bills as low as possible. If you're still feeling the chill, there are cheap ways to heat a room that can help.
If you have a prepayment meter and received your rebate in the form of vouchers, you have 90 days to redeem them after they have been issued, so if you have any vouchers that you haven't yet redeemed, you can use them to get money off your bills in April, even though the scheme has officially ended.
The Energy Price Guarantee was due to rise to £3,000 a year in April, but as wholesale gas prices as falling, it was extended at its current level of £2,500 until the end of June 2023. After that, wholesale energy prices are expected to drop further, but it has not yet been announced what will happen to the price guarantee at that point.
What if I am still struggling to afford my energy bills?
If you're struggling to afford your energy bills, you're not alone and support is available. If you've exhausted all the ways to save energy at home, then the first step is to speak to your energy provider. Depending on your circumstances, you may qualify for extra help with your energy bills and your provider can also help with a revised payment plan or swapping you to a standard meter if you currently have a prepayment meter.
For low income families who claim certain benefits, there will also be an extra £900 cost of living payment, paid in three instalments between April 2023 and Spring 2024. The first instalment of £301 will be paid to qualifying households between 25 April and 17 May 2023. But in order to be eligible for this payment you must have been claiming, or have submitted a claim that was later successful, qualifying benefits between 26 January 2023 and 25 February 2023.
If you weren't claiming benefits during these assessment period, but think you may be eligible, it's a good idea to submit your application as soon as possible to make sure you qualify for the other two cost of living payments. Use the entitledto benefits calculator to see what benefits you can claim.
Sarah is Goodto.com's Money Editor. After segueing into the world of personal finance from the Homes sector, and acting as launch editor of Goodto's sister brand TheMoneyEdit.com, Sarah now focuses on family finance. She is passionate about cutting through confusing jargon to help people make sound financial decisions, avoid overspending and set themselves and their families up for a financially-stable future.