Is this the most expensive Christmas grotto? Everything we know, plus the eye-watering price tag
Hamleys x The Ritz London Christmas Grotto is back for a second year, but the entry fee will fill some families with festive fear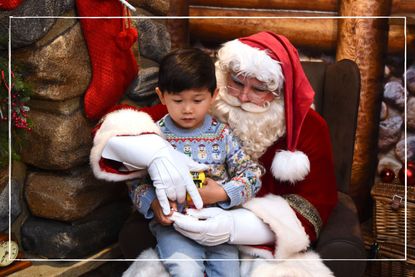 (Image credit: Getty Images)
Many parents will know that fun, festive things to do at Christmas usually need to be booked well in advance to avoid disappointment. But in addition to the Christmas toys and Christmas traditions, things to do are an extra expense that families have to manage, making it a really expensive time of year for millions of people.
While some will think you can't put a price tag on festive joy, instead coming up with creative and free Elf on the Shelf ideas, others believe you absolutely can. If you view a visit to Santa's grotto is a right of passage for many kids, you might have to save up for a visit to this one...
Is this the most expensive Christmas Grotto?
Back for a second year, world famous toy shop Hamleys and iconic hotel The Ritz London are joining forces to host a Christmas Grotto - taking place at The Ritz London between Wednesday 6 and Sunday 10 December. It promises 'two thematic rooms to mesmerise everyone, where children will have the chance to talk all things Christmas with their House Elf, and take part in jolly Elf fun and games, ahead of their meeting with Father Christmas himself.' Sounds idyllic, right?
But with a minimum entry fee of £250 for three people, plus an extra £75 for any additional guests of any ages, and the session only lasting 30 minutes, it's a pricey experience. If you went as a family of four, you'd be paying £10.83 per minute.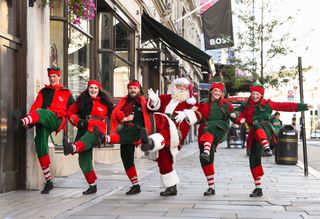 Described as a a magical Christmas experience, with something for everyone (although aimed mostly at children aged between two and 10) if you choose to visit the grotto, you'll be met by Santa's (Hamleys) Christmas elves and taken through the grotto where ultimately you'll get to meet the big man in red, Father Christmas himself. Every child will leave with a gift, and tea, coffee and hot chocolate will be served in the grotto.
There's a maximum group size of six people, and if one of the additional people you want to bring along is an infant, you will still have to pay the £75 fee.
If you don't fancy forking out hundreds of pounds on a visit to Santa's grotto, then maybe try one of these Christmas games for families for some inexpensive fun instead. Alternatively, you could follow Martin Lewis' expert tip on how to bag a free £205 before Christmas that you could put towards the entry fee.
Parenting advice, hot topics, best buys and family finance tips delivered straight to your inbox.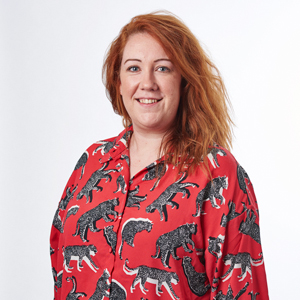 Sarah is Goodto.com's Money Editor, covering everything from energy price cap, cost of living payments and food prices to major sales, money saving tips and how to get more for less. A writer, journalist and editor with more than 15 years' experience, Sarah is allergic to confusing jargon and hates money-saving hacks that don't actually save you money. As well as putting a spotlight on the money news that will actually impact your family life, Sarah is also the Goodto team's guru on how to tell a good deal from a dud and the best way to dodge price hikes. When not writing about money, or picking the brains of leading personal finance experts, Sarah can be found hanging out with her rockstar dog Pepsi, getting opinionated about a movie or learning British Sign Language.