Martin Lewis reveals how families can get £205 free cash to put towards Christmas - but you will have to follow these 5 steps
Martin Lewis explains the specific steps you'll need to follow to get £205 for free before Christmas, and who is eligible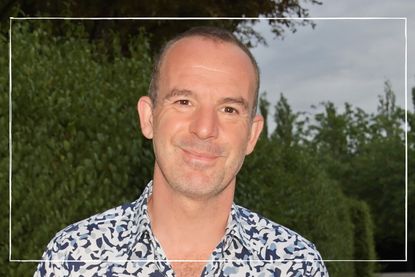 (Image credit: Getty images / Future)
Money saving expert Martin Lewis has revealed the relatively simple steps families can follow to get up to a bonus £205 in their bank accounts before Christmas.
With the cost of living still high, some free cash that can be put towards Christmas toys for the kids, or making more of your Christmas traditions, will be a game changer for a lot of families.
And it's not the first time Martin Lewis has shared tips and tricks to help families better manage their money. Earlier this year, he shared a stark holiday warning about the importance of getting travel insurance, as well as a trick he swears by to get cheaper medication for the whole family.
A lot of the time, you can earn free money just by switching bank accounts, but this time Martin Lewis is sharing a bank account bonus tip that doesn't require switching bank accounts. Here's what you need to know...
How to get £205 for free in time for Christmas
Essentially, to get a total of £205 for free, you will need to open a new bank account (well, technically, it's two new bank accounts - but we will explain). Sounds pretty simple, right? But the £205 you can earn is dependent on specific actions being completed.
To earn £125, you'll need to open an HSBC Advance Account, and complete this short list of actions within 60 days of opening the account:
Spend five or more times using the account's debit card. As Martin Lewis points out, there is no minimum spend, so he suggests you could even buy five bananas, one at a time.
Pay £1,500 into the account once. Martin explains that you can immediately withdraw this if you need to.
Register and log in to the HSBC UK Mobile Banking app (available on the App Store and Google Play)
Open an HSBC Global Money Account and order a Global Money multi-currency debit card.
Once those steps have been completed, you should get £125 paid into the Global Money account within 20 days.
To get an additional £80, you simply need to make five or more payments using your Global Money multi-currency debit card by 21 April 2024.
Key things to know before you open this new bank account
There is eligibility criteria you'll need to meet - you can't have held an HSBC current account, or opened a First Direct current account, since 1 October 2018
If you are an existing First Direct customer, as long as you opened your account before October 2018, you can apply
You must be over the age of 18 to apply
You must qualify for an optional arranged overdraft of at least £1,000
The HSBC Advance account also gives access to a linked regular saver account where you save up to £250/month and earn 5% interest - but there are better savings accounts on the market where you can earn highest rates of interest
A credit check will be undertaken and which will be noted on your credit report. But Martin assures customers that the impact is minimal, saying: "Getting the HSBC Advance current account puts a search and new product on your credit report. That has a minor impact, and shouldn't make a huge difference. Though just for belt 'n' braces safety, if you're imminently about to apply for a mortgage or important, needed debt, it's probably best to prioritise that."
Whether you are eligible for the free money or not, it's also worth understanding how to save money for Christmas and how to make extra money to help make ends meet. Alternatively, you could put your free money towards entry to this pricey Christmas grotto.
Parenting advice, hot topics, best buys and family finance tips delivered straight to your inbox.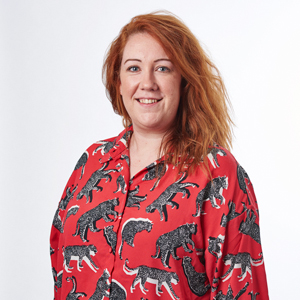 Sarah is Goodto.com's Money Editor, covering everything from energy price cap, cost of living payments and food prices to major sales, money saving tips and how to get more for less. A writer, journalist and editor with more than 15 years' experience, Sarah is allergic to confusing jargon and hates money-saving hacks that don't actually save you money. As well as putting a spotlight on the money news that will actually impact your family life, Sarah is also the Goodto team's guru on how to tell a good deal from a dud and the best way to dodge price hikes. When not writing about money, or picking the brains of leading personal finance experts, Sarah can be found hanging out with her rockstar dog Pepsi, getting opinionated about a movie or learning British Sign Language.