What is windfall tax and why is it imposed on energy companies?
What's all the fuss about windfall tax and how will it affect you?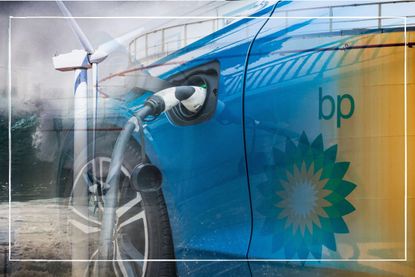 Windfall tax is a hot topic right now. Millions of families have spent the majority of 2022 worried about how much their energy bills will cost (opens in new tab) as energy prices have been going up (opens in new tab). And that's despite the energy bill freeze and £400 energy rebate (opens in new tab) coming into effect - two key measured implemented by the government to help households cope with rising prices.
But at the same time, the likes of Shell and BP have been raking in massive profits during the current energy crisis. In fact , BP has just reported profits of £7.1 billion for July to September 2022, more than double the profit it made in the same period in 2021.
Laura Suter (opens in new tab), Head of Personal Finance at online investment company AJ Bell, says: "These energy giants have made higher profits thanks to soaring energy prices across the world, as a result of an increase in demand and instability in Russia and Ukraine. While big energy companies have benefited from this rise in demand, these higher energy prices have hit consumers, in the form of higher gas and electricity bills."
This has sparked a debate over whether these energy giants should pay a windfall tax on their extra profits, and how much that windfall tax should be.
What is windfall tax and how does it work?
A windfall tax is a one-off Government tax on companies making big, unexpected, profits, often caused by an 'out of the norm' event that they were not responsible for.
A windfall tax on the UK oil and gas companies recording record profits was introduced in May 2022 by then chancellor Rishi Sunak (opens in new tab). It was called the Energy Profits Levy, and meant that a new 25% tax was imposed on the extraordinary profits the oil and gas sector was making. This is on top of the 40% rate these companies were paying before. That means that, in the UK, energy companies such as BP and Shell pay a total tax rate of 65% on their profits.
But in his first Autumn Statement as Chancellor, Jeremy Hunt (opens in new tab) outlined plans to increase the Energy Profits Levy to 35% from 1 January 2023 until March 2028. He also introduced a temporary 45% levy on low-carbon electricity generators, effective from 1 January 2023.
These taxes should raise £14 billion in 2023.
Who imposes windfall tax and what's the impact?
It is up to the Government to impose a windfall tax. But it's often a point of disagreement between different politicians and political parties. Labour MPs are calling for a higher, more effective windfall tax:
NEW: BP's profits surge to $8.2 billion in the 3rd quarter.12 years of the Tories have left us with an economic crisis where working people pay the price.And the PM still refusing Labour's plan for a proper windfall tax on energy producers.https://t.co/t4SmIiAnGDNovember 1, 2022
See more
Today's BP profits are damning evidence of the failure of the Tories to levy a proper windfall tax. Rishi Sunak should be hanging his head in shame that he has left billions of windfall profits in the pockets of oil + gas firms during an energy crisis. https://t.co/R6prSTLcgnNovember 1, 2022
See more
But it is yet to be confirmed how the Conservative party will handle the windfall tax issue in the Autumn Statement.
However, covering the cost of energy bills is a priority for most households right now. But if a windfall tax increase is introduced, it could also have a knock on effect on your pension pot.
AJ Bell's Laura Suter says: "Lots of big pension schemes own the oil giants, which means that lots of people across the UK with pensions benefit from any dividends the companies pay out".
"The more these energy companies are paying in tax, the less they have to distribute to investors in the form of dividends".
It has also been reported that President Joe Biden is threatening a windfall tax on oil firms who have been 'war profiteering', unless they increase production to help bring energy prices down again.
President Biden accused oil firms of "war profiteering" and threatened a new windfall tax unless they ramp up production to curb gas prices. https://t.co/VYuwk0jDjtNovember 1, 2022
See more
Have taxes like this been imposed in the UK before?
Windfall taxes have been imposed in the UK before, by both Labour and Conservative Governments. The big one was when then Chancellor Gordon Brown introduced a windfall tax in his 1997 Budget. This was levied on big-name energy and utility companies that had previously been privatised under Conservative Governments.
Labour claimed these big-name giants including Scottish Power, BT, United Utilities and airports operator BAA, were 'undervalued' when they were sold off. A windfall tax was introduced, based on the difference between the price at the sell-off compared with their profits four years later.
And the Conservative Chancellor Geoffrey Howe, imposed a similar tax on the banks, after interest rates soared to 17% back in 1979, and ironically, given today's argument, also imposed a form of windfall tax on North Sea oil and gas companies.