Goodto Newsletter
Parenting advice, hot topics, best buys and family finance tips delivered straight to your inbox.
Thank you for signing up to GoodTo. You will receive a verification email shortly.
There was a problem. Please refresh the page and try again.
Coke floats are an old-fashioned treat that combines the fizzy drink with a dollop of ice cream. These coke float cupcakes are delicious. A sticky, sweet cola syrup flavours the sponges and the naughty ice cream topping with a cherry on top finishes it off nicely. This cupcake recipe makes 12 cupcakes.
Ingredients
For the cakes:
240ml coke
60g unsweetened cocoa powder
60g unsalted butter
140g caster sugar
50g dark brown sugar
125g self raising flour
2 medium eggs
½tsp salt
¼tsp bicarbonate of soda
For the syrup and topping:
260ml coke
1tsp cornflour
12 scoops of vanilla icecream
12 cherries
You will also need:
Deep muffin pan with 12 cupcakes cases
Small ice cream scoop (optional)
Method
For the cakes:

Preheat oven to 160°C/325°F/Gas Mark 3. Line 12 the muffin tray with 12 cupcakes.
In a small saucepan, heat the coke, cocoa powder and butter over medium heat until the butter is melted. Add the sugars and whisk until dissolved. Remove from heat and let the cocoa mixture cool.
In a large bowl, whisk flour, bicarb soda and salt together.
In a small bowl, whisk the eggs. Fold the eggs and the coke mixture into the flour mix. Use a large whisk but don't overbeat or the cupcakes will be dense.
Fill cupcake liners about ¾ full and bake cupcakes for 20 minutes until a toothpick inserted into the centre comes out clean. Cool in the tins for 5 minutes then move on a wire rack.

For the syrup and top:

Add the coke to a small pan and heat until boiling point, then reduce the heat and simmer for 15 minutes or until the coke has reduced by half. Leave to one side to cool.
Once cool add 1tsp of cornflour and whisk until it has thickened and has a nice dark brown colour. You should still be able to pour the syrup, if it's too thick add a touch more coke. Leave to cool before adding to the cupcakes
Using a skewer or toothpick, make a few small holes in the cupcakes - not right to the bottom or the papers will peel). Brush the tops of the cakes liberally with the cooled syrup.
Serve with vanilla ice cream and a cherry. You can drizzle more syrup over the ice cream if you wish.
Top Tip for making Coke float cupcakes
The cakes will keep for about 3 days, so only add the ice cream just before you serve them so it doesn't melt. You could also experiment with other fizzy drinks such as lemonade or Dr Pepper for different tastes and you can change the flavour of the ice cream too – strawberry or chocolate would work just as well.
You might also like…
Parenting advice, hot topics, best buys and family finance tips delivered straight to your inbox.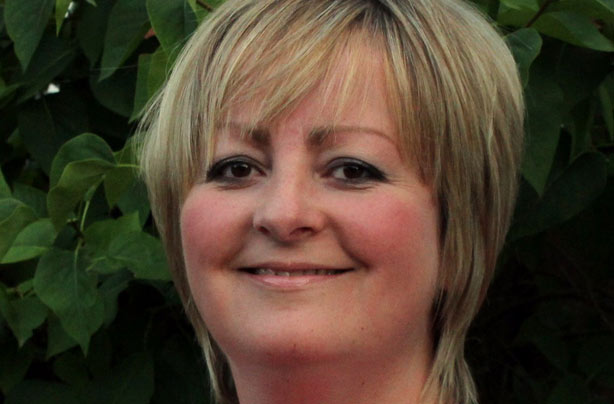 Victoria Threader is 'the queen of cupcakes' and a contributing Recipe Writer at GoodTo. Not only can she bake delicious cupcakes, she can decorate them too - with each of Victoria's cupcakes topped with handmade edible toppers. Some of her most popular cupcakes include: rainbow cupcakes, hidden shape cupcakes and even giant cupcakes.