Goodto Newsletter
Parenting advice, hot topics, best buys and family finance tips delivered straight to your inbox.
Thank you for signing up to GoodTo. You will receive a verification email shortly.
There was a problem. Please refresh the page and try again.
Our lemon trifle is topped with an indulgent Italian meringue topping. It's a show stopping dessert that's sure to impress.
Imagine a lemon meringue pie in trifle form and you have this dessert! It tastes as good as it looks and is easy to prepare ahead. We have made the cake layer from scratch but you could swap for a shop bought roulade if you like.
Ingredients
120g golden caster sugar
3 large eggs
zest of 2 lemons
120g plain flour
2 x 325g jars lemon curd
For the mousse:
400ml whole milk
800g whipping cream
2tsp vanilla extract
zest of 2 lemons
6 egg yolks
30g sugar
7 gelatine leaves, submerged in cold water to soften
For the Italian meringue:
Method
Heat the oven to 180C (160C fan, Gas 4). For the sponge, whisk the sugar, eggs and zest in the bowl of a stand mixer over a pan of simmering water, until the batter leaves a trail when the whisk is lifted. Remove from the heat, place on the stand mixer and whisk on high for 3-5 minutes until thick.
Sift in half the flour and fold in gently. Add the remaining flour, fold again and pour the mix onto a 23 x 33cm baking tray lined with baking parchment. Smooth the edges with a palette knife and bake for 10-12 minutes until lightly golden.
Sprinkle parchment paper with sugar and turn out the sponge on top. While it's still warm, roll up the sponge, starting at the shortest end, keeping the paper inside the roll. Leave to cool before carefully unrolling, filling with 1 jar of the curd and re-rolling. Put in the fridge.
For the mousse, heat the milk, 300ml of the cream, the vanilla extract and zest until steaming. In a bowl, whisk the egg yolks and sugar together and pour over the milk and cream. Pour back into the pan and cook over a medium heat, stirring until thick enough to coat the back of a spoon. Sieve to remove the zest.
Squeeze out any excess water from the gelatine. Add to the custard, stir to dissolve and cool slightly. Whip the remaining cream and fold through the custard.
To assemble, pour a layer of the mousse into the bottom of a trifle bowl and place in the fridge to firm up. Cut the Swiss roll into 1cm slices, place around the side of the bowl and layer the rest in the middle. Pour over remaining mousse and set fully in the fridge. Once set, spread over the second jar of curd.
For the meringue, whisk the egg whites in the bowl of a stand mixer. Meanwhile, heat the sugar and 30ml water in a pan and cook to 121C. Turn the mixer to low and slowly pour in the sugar. Turn up the speed and whip until thick.
Spoon onto the trifle and blowtorch, if you like.
Top tips for making lemon trifle with meringue topp
While this is a little more challenging than a classic trifle recipe, we have to say it's worth the end result because it tastes amazing and looks really impressive. You can make the sponge the day before or in fact, you can assemble the trifle up to step six the day before and then finish the Italian meringue just before serving.
For more tips and ingredient substitution suggestions, continue reading below.
Why is Italian meringue better?
Italian meringue has a beautiful marshmallow texture and is more stable than other meringue types because the egg whites are cooked out when they are combined with the sugar syrup. It looks beautiful when blow torched but also has a wonderful glossy appearance if you don't want to torch it.
Food writer Keiron George says: 'If you find making Italian meringue daunting, use shop bought marshmallow fluff instead.' You could also decorate the top with some whipped cream and sprinkle the top with a few lightly crushed meringue nests if you prefer.
Is it best to make a trifle the day before?
Not only will making the trifle the day before make entertaining less stressful, the flavours will also develop and intensify overnight. You can also make Italian meringue ahead. Allow it to cool completely then cover with cling film and store in the fridge overnight. Pile onto the trifle and torch just before serving.
Is trifle meant to have jelly?
A traditional trifle has a layer of jelly at the bottom which is topped with a layer of custard and then cream. This recipe uses a mousse instead of jelly and custard but if you like, you could make a lemon jelly. An elderflower jelly would also work nicely with the flavours of this trifle.
When you make the Italian meringue in step seven of this recipe, you need to take the sugar syrup to precisely 121C. The best way to be sure is to use a digital thermometer such as this one from Thermapen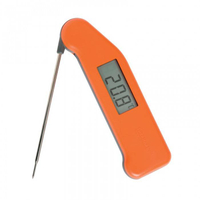 Thermapen® Classic - Orange - View at Thermapen
This compact, handheld digital thermometer is available in a variety of colours so you can match your kitchen decor. It has a superfast, three second temperature reading and an easy to red screen. It can read temperatures from -49.9C to 299C.
For another twist on this flavour combination, you need to try our lemon meringue cake. If you'd like some simpler dessert ideas, have a look at our lemon pudding or lemon creams. Lemon drizzle cake is a classic bake that's perfect for any occasion so if you only make one thing, make this cake.
Parenting advice, hot topics, best buys and family finance tips delivered straight to your inbox.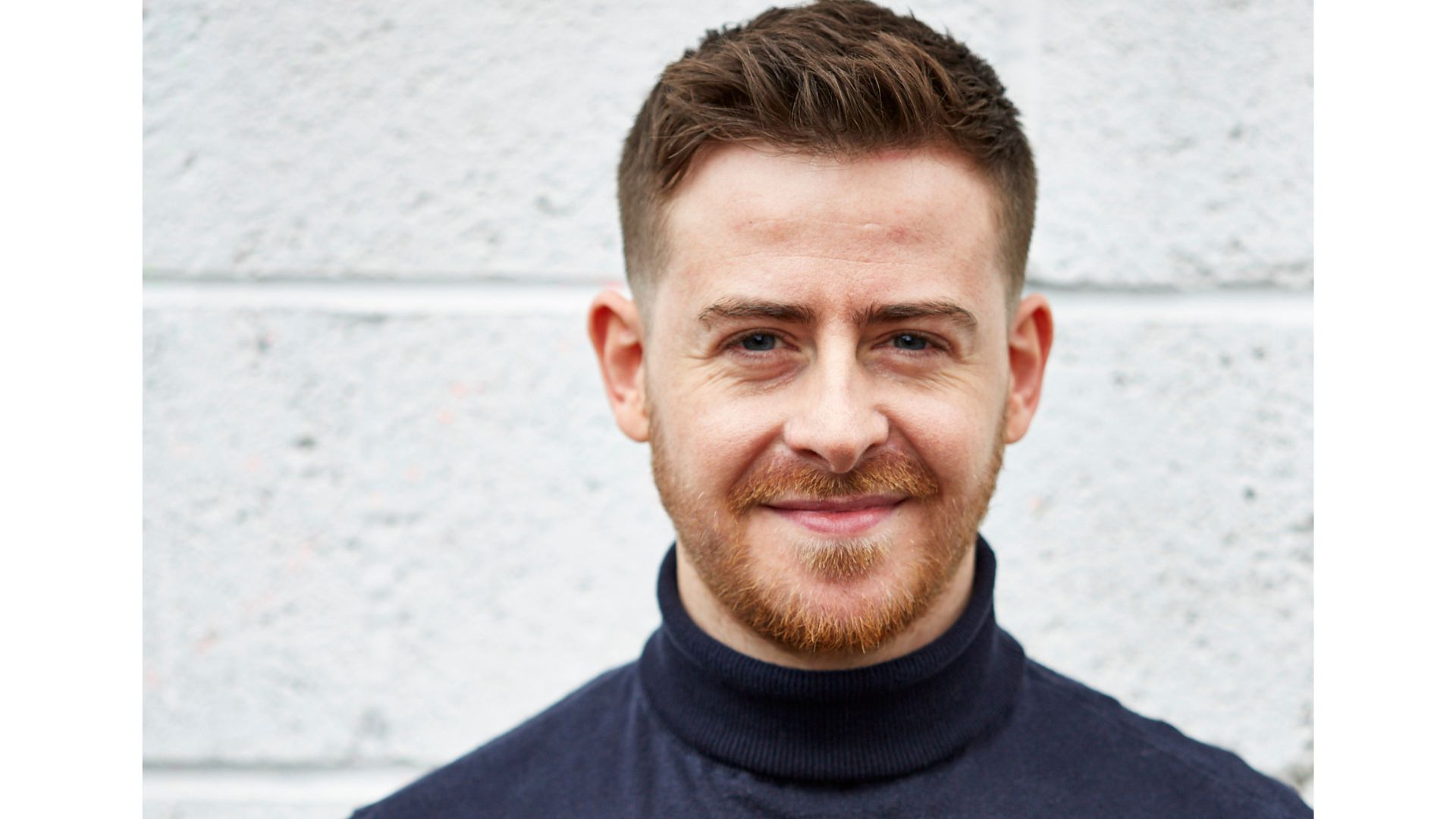 With over 12 years of experience, arts graduate Keiron turned to food to channel his creativity, specifically cake decorating. Keiron set up his wedding cake business in 2015. And, in late 2016 won a scholarship at the world-renowned culinary institute - Le Cordon Bleu, London, where he studied the art of French Pâtisserie. He's worked in some of London's finest 5-star hotels, collecting a wealth of knowledge along the way. As a Food Writer and Stylist food isn't just a job, it truly is Keiron's passion.