What will happen if Queen Elizabeth II retires or steps down early?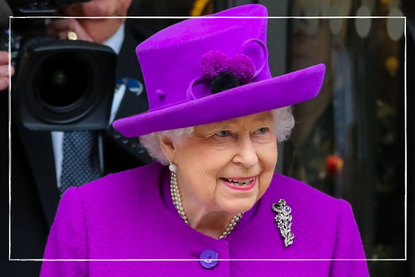 Goodto Newsletter
Parenting advice, hot topics, best buys and family finance tips delivered straight to your inbox.
Thank you for signing up to GoodTo. You will receive a verification email shortly.
There was a problem. Please refresh the page and try again.
Ever wondered what will happen if Queen Elizabeth II retires or steps down early? Here's the possible plans in place.
2022 marks a historic year for Her Majesty. The Queen's 70 years on the throne is being commemorated through a host of Platinum Jubilee celebrations. And a lot of us are looking forward to paying tribute to the icon that is officially the longest serving monarch in royal history.
But with such a milestone, many are worried Her Royal Highness might be tempted to go out on a high, hanging up her crown for good. Whilst we know what will happen when the Queen dies, many of us are unsure what would happen if she steps down. Would Prince Charles become king, for example? And would she still be called the Queen? We answer all your questions in the event that the sad situation presents itself.
Has the Queen stepped down?
No, Queen Elizabeth II has not stepped down as monarch of the United Kingdom and Commonwealth. Her Majesty's history-making reign continues in 2022, with the public celebrating her Platinum Jubilee in June. This marks 70 years since she took the throne.
As a young 21-year-old the Queen shared how committed she was to serving her people, 4 years before her coronation. In a now historic speech, delivered over the radio from South Africa in 1947, she uttered the now famous line:
"I declare before you all that my whole life whether it be long or short shall be devoted to your service and the service of our great imperial family to which we all belong."
https://www.youtube.com/watch?v=RUlToHE_27U
On 6 February 2022, Her Majesty referred back to this speech whilst reflecting on 70 years since ascending the throne.
"As we mark this anniversary, it gives me pleasure to renew to you the pledge I gave in 1947 that my life will always be devoted to your service," the statement read.
This certainly suggests that the Queen's dedication remains and perhaps stepping down is not something that will happen.
What will happen if Queen Elizabeth II retires?
Royal experts predict that if Queen Elizabeth II retires she won't abdicate her role but rather pass on her royal authority to son Charles. The way this can happen is through something called a regency. Part of the Regency Act 1937, this sees a royal replacement take the place of the reigning monarch if they are unable to carry out their powers and duties.
Applying this in reality, this could see the Prince of Wales declared as Prince Regent. He would then exercise the duties of the monarch instead of his mum. These would include the state opening of parliament and the weekly meeting with the Prime Minister. Plus approving honours, signing orders of the privy council and meeting with ambassadors.
In order for a regency to take place it must be approved. The decision would have to be signed off by at least three of the four officials appointed under the terms of the 1937 and 1953 Regency Act:
Lord Chancellor - Dominic Raab
Speaker of the House of Commons - Sir Lindsay Hoyle
Lord Chief Justice - Lord Ian Burnett of Maldon
Master of the Rolls - Judge Geoffrey Vos
Once they have consented to the regency, Prince Charles will then take the oath of office to become regent. Meanwhile, the Queen would still be known as Queen.
This is certainly how royal correspondent Robert Jobson thinks events will take place:
"There is enough scope within the Regency Act for her to step down should she wish to," he told Vanity Fair in 2019. "We are talking regency not an abdication."
Experts believe the Queen will never abdicate her role. This is because of what happened when her uncle King Edward VIII abdicated in 1936. The decision plunged the country into a constitutional crisis. And it led to her dad taking on the throne - something he and his family had not prepared for.
When is the Queen stepping down?
As far as palace officials are concerned the Queen has every intention to remain ruling until the end of her life. This was clarified by a spokesperson for Clarence House in December 2019, amid speculation Queen Elizabeth would retire at 95. "There are no plans for any change in arrangements at the age of 95 – or any other age," the statement read.
This being said new rumours have been circulating in 2022 that the Queen could be thinking about stepping down. The Daily Star reports that Her Majesty is planning to step down in a year's time, with Charles becoming king. They base this on military officials having been ordered to prepare a "working plan" for Prince Charles' coronation. Which they believe will take place in 2023.
"We are shaping a military event that will need approval from the Palace nearer the time," a source told the paper. "Our role is the ceremonial presentation and to make sure we are ready for whatever date is decided. We have lots of contingencies in place – but this will be special."
Further speculation on Queen Elizabeth II possibly retiring has spread following her Accession Day message in February.
"And when, in the fullness of time, my son Charles becomes King, I know you will give him and his wife Camilla the same support that you have given me. And it is my sincere wish that, when that time comes, Camilla will be known as Queen Consort as she continues her own loyal service," part of her statement reads.
Some argue that her "sincere wish" for Camilla to be Queen Consort shows that she is looking to the future and her son taking charge soon. However, others have instead focused on the word "when". Which, in the same statement could be a crucial hint that she won't be going anywhere.
Why would Queen Elizabeth II retire?
Royal correspondent Robert Jobson certainly thinks Queen Elizabeth II might consider stepping down as she gets older. "If she feels her advancing age is in any way weakening the institution, then she would bring about change," he said in 2019.
Her Majesty has certainly sparked health fears over the last year, with fans concerned when she was spotted using a walking stick in October 2021. The same month the Queen spent a night in hospital and in November she released a sad message about growing old and the health struggles that accompany this.
Despite this, Joe Little, the managing editor of Majesty Magazine, thinks the Queen won't ever retire. This is largely because of her faith:
"She is a committed Christian," he told the Guardian. "That's the contract she made with God, and I think something she feels can't be broken. It's just how she is."
Matthew Dennison, author of The Queen also quotes the monarch herself as stating she won't step down. Upon the retirement of George Carey as Archbishop of Canterbury in 2003, she told him: "That's something I can't do. I'm going to carry on to the end".
How long has the Queen been Queen?
As of 2022, Queen Elizabeth II has ruled for 70 years as monarch of the United Kingdom and Commonwealth. This historic milestone is being celebrated this year with street parties, parades and a special Buckingham Palace concert to honour the Queen's Platinum Jubilee. She is currently the longest serving monarch in royal history.
Her Majesty's 70th anniversary officialy fell on 6 February, this was the date she ascended the throne seven decades ago. Marking the occasion, the Queen shared a special Accession day message reflecting on her reign and special jubilee:
"As we mark this anniversary, it gives me pleasure to renew to you the pledge I gave in 1947 that my life will always be devoted to your service," the statement read.
"As I look ahead with a sense of hope and optimism to the year of my Platinum Jubilee, I am reminded of how much we can be thankful for. These last seven decades have seen extraordinary progress socially, technologically and culturally that have benefitted us all; and I am confident that the future will offer similar opportunities to us and especially to the younger generations in the United Kingdom and throughout the Commonwealth."
The Queen's 70 year reign is known as the Platinum Jubilee. This makes sense when broken down, with Jubilee meaning a special anniversary of an event. Meanwhile Platinum is the gift traditionally given for a 70th wedding anniversary.
Video of the Week:
Parenting advice, hot topics, best buys and family finance tips delivered straight to your inbox.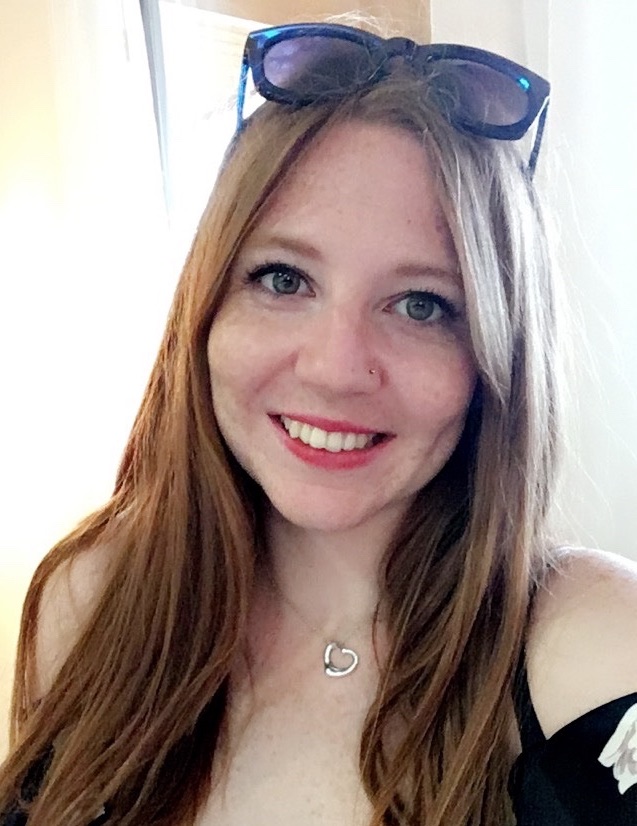 Emily Stedman is the former Features Editor for GoodTo covering all things TV, entertainment, royal, lifestyle, health and wellbeing. Boasting an encyclopaedic knowledge on all things TV, celebrity and royals, career highlights include working at HELLO! Magazine and as a royal researcher to Diana biographer Andrew Morton on his book Meghan: A Hollywood Princess. In her spare time, Emily can be found eating her way around London, swimming at her local Lido or curled up on the sofa binging the next best Netflix show.