Are home test kits worth it?
We look at all the different home test kits around and health expert, Michael van Straten gives his verdict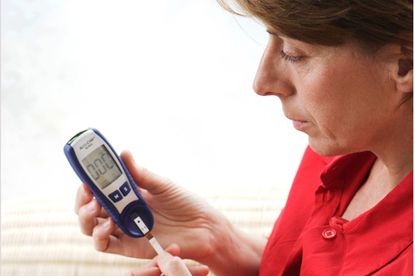 Chemist shelves are now packed with every conceivable home health test. You can test yourself to check how fertile you are, your cholesterol levels or whether you have diabetes. And today a charity called Sense and Science has called for more regulation on these tests branding them 'inaccurate'.
Self-diagnosis is big business and the home test market is worth a staggering £99 million. But are these kits really worth buying, or as inaccurate as the critics suggest?
We look at the conditions you can test for, and what else you can do, while health expert, Michael van Straten gives his verdict.
The Menopause home test kits
What are the signs? Hot flushes are the most common symptom and happen in 3 out of 4 women. You may also experience night sweats, loss of libido, headaches and mood swings.
The DIY test:
Novogen Menopause Test, £14.95, from Boots
Claim: 'Determines whether you have had your last period and reached the post menopause stage.' What do you do? The kit contains two test strips, to be used two weeks apart, which detect FSH (follicle-stimulating hormone) in urine. An increased level means the post menopause stage has probably been reached, but the test warns that it could be for a number of reasons. Expert verdict: This test can't tell you for sure, so it's probably not worth it - 3/10
What else can you do?
If you think you're reaching the menopause, make a note of your symptoms and make an appointment with your GP to talk things through and find out if hormone therapy is for you or not.
Fertility home test kids
What are the problem signs? If you've been trying to conceive unsuccessfully for more than a year, then there's potentially a problem. A quarter of all couples experience a period of infertility of up to a year, and 1 in 10 will need treatment.
The DIY Test
Biocheck Fertility Test for Women, Babystart, £8.50 from Tesco or Asda
Claim: '99% accurate. Contains two BioCheck screening tests to detect raised levels of FSH in urine. The test should be used by women to determine if their level of FSH may be reducing their ability to conceive.' What do you do? Simply wee on the midstream test and results show five minutes later. Expert verdict: a useful guide but you can't rely on this alone - 6/10
Diabetes home test kits
What are the symptoms? You'll be incredibly thirsty, start going to the loo more often, feel more tired than normal and lose weight.
The DIY test
Diabetes Screening Test, £6.99, Homechec
Claim: 'A visual test to detect the presence or absence of glucose in urine and a helpful indicator in the potential early detection of diabetes.' What do you do? A 'dipstick' test that takes just one minute. Expert verdict: The test can pick up possible risk of diabetes but it's not a definite diagnosis. See your doctor for blood tests - 7/10
What else can you do?
Many chemists, like Lloyds Pharmacy, will now run a test for you. If your urine does show up with excess glucose in it, then you have to go straight to the doctor.
Cholesterol home test kits
What are the symptoms? It's tough to tell if you have high cholesterol, without taking a test, even though two out of three people in the UK have raised cholesterol levels. Often, the first time people know is when they suffer a stroke, or heart attack.
The DIY test
Cholesterol Level Test, £9.99, SELFCheck through www.checkyourself.co.uk Tel: 0870 752 0800
Claim: 'Check whether your overall cholesterol level is within normal limits.' What do you do? This test includes a 'lancet' to prick your finger you then apply a drop of blood onto the test area of the card enclosed. Expert verdict: Fairly reliable but not a proper diagnosis and results can vary depending on what you've eaten - 7/10
What else can you do?
Many big pharmacists, like Boots, offer free in-store cholesterol tests. You should really get your levels checked regularly, especially if you're over 40 and male.
Osteoporosis home test kits
What are the symptoms? There aren't any obvious symptoms, because it develops over a number of years, but a bone fracture after a minor fall is one sign. Sufferers may also find themselves stooping forward and having bad back pain.
The DIY test
Osteoporosis Home Test, £49.99, Homechec, www.homechec.co.uk Tel: 0871 871 0691
Claim: 'This detects a substance in the urine called DpD (Deoxypyridinoline) which is an accurate marker of how much bone mass you've lost and whether you have osteoporosis.' What do you do? You send off a urine sample in a pre-paid, pre-addressed postal tube. Results arrive in the post a few days later. Expert verdict: Expensive and not a test for osteoporosis but an indication of bone loss. This test could cause needless worry - 2/10
What else can you do?
You can change your diet and increase your exercise levels to try and strengthen your bones. If you're worried you may have osteoporosis, the only surefire way of telling is to get a DEXA scan, a special X-ray that checks bone density.
Allergies home test kit
What are the symptoms? Different allergies show themselves in different ways. You may get a rash on your skin, you'll start sneezing, your eyes might water, or your throat might itch.
The DIY test
Allergy Test, £12.95, Imutest, www.imutest.com
Claim: 'Shows whether your level of allergy antibodies (IgE) is high or normal. Imutest is a clinically proven IgE allergy blood test, just like those used in hospital laboratories. We have simply made the test easy and safe to use at home.' What do you do? It tests a droplet of your blood - you use a finger pricker. High levels of lgE antibodies are associated with allergy. If your test is positive, your specific allergy trigger can be confirmed with one of Imutest's specific allergy tests - cats, milk, eggs, pollen and dust mites etc. Expert verdict: Even allergy specialists have problems diagnosing specific allergens, but an interesting way to confirm that you have allergic reactions. Leave the specific diagnosis to the specialist though - 5/10
What else can you do?
You can get professional allergy testing done, although it can be very expensive. It's usually fairly easy to spot an allergy, though, and you need to see your doctor to try to get preventative treatment and relief. Avoiding the 'trigger' is obviously the best way to identify and treat an allergy.