'I used to have a sugar addiction' Davina McCall reveals the diet and exercise secrets behind her incredible figure
The 48-year-old is in the best shape of her life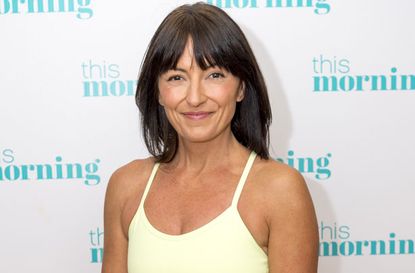 Davina McCall is in the best shape of her life and looks incredible - but have you ever wondered what her secret is?
You've probably noticed the 48-year-old star, who's mum to daughters Holly, 14, Tilly, 12, and son Chester, nine, has an envy-inducing six pack and a toned figure, but how does she do it?
We've uncovered the TV favourite's diet and exericse secrets so you can follow her approach...
Cut out sugar
Davina considered herself a sugar addict, so she decided to go on a sugar free diet and completely cut out the white stuff. Initially she had sugar-free fizzy drinks to replace her sugary snacks, but now sticks to water.
'I used to have a sugar addiction. I could eat 10 packets of Haribo a night but I eventually cut sugar out of my diet.
'I replaced some of it with sugar-free fizzy drinks, but those are bad for me too so now I'm on water', she told The Sun.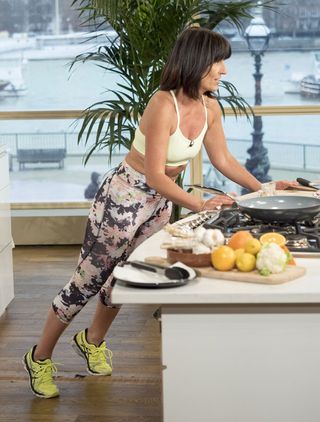 Davina demonstrates how to work out at home on This Morning
Cook from scratch
The mum-of-three is a big fan of cooking food from scratch as a way to make your diet as healthy as you can.
'The more we muck about with food the more it makes it no good for us any more. Getting back in the kitchen is the key', Davina told The Sun while discussing her latest diet plan .
According to Davina's meal plans in her cookbooks - 5 Weeks To Sugar-Free and Davina's Sugar Free In A Hurry - she'll usually start her day with a protein-rich breakfast like baked eggs Florentine, and then have a light lunch with protein and plenty of veg, like a halloumi salad.
For dinner, the presenter prefers a more filling meal like a casserole dish with chicken and chickpeas.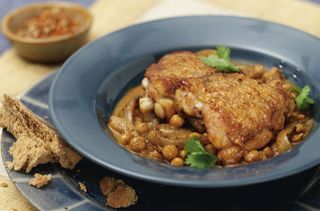 Healthy meals can still be filling - as this spiced chicken and chickpea casserole proves
Healthy snacks
As well as her three mains meals throughout the day, Davina's advice is to have two snacks a day to keep you going.
Her choice of healthy snacks include cooked prawns with mayo dip, a handful of almonds, hummus with veg, or home-made veg crisps.
Eat the right carbs
In her cookbook, Davina's Smart Carbs, she explains her approach to eating the right carbs at the right time of day.
Speaking to the Daily Star, Davina explained: 'I love carbs - crisps are my weakness - but I also know the wrong ones do my body no good.
'Smart carbs still have that great comfort food feeling but they also provide us with loads of goodness and nutrients, as well as that all-important fibre.'
So what are smart carbs? Wholegrain bread, sweet potato, and some vegetables like broccoli and pulses.
'Going smart carb my way means eating lots of hearty soups and salads packed with veggies and pulses, snacking on homemade popcorn instead of crisps, enjoying yummy wholegrain bread instead of white sliced, and cooking up some sweet potato fries instead of chips', she said.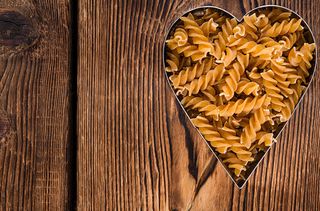 There are plenty of carbs you can eat on a diet - including oats, beans and wholegrain pasta
Indulge occasionally
Following a healthy diet is one of Davina's main advice when it comes to losing weight and keeping it off, but she'll still indulge occasionally.
The secret is to even it out with lighter meals if you've had a treat or big meal: 'I always watch what I eat. Last Sunday we had a big family roast dinner, so I had a bowl of soup in the evening to even it out.
'That doesn't mean I don't eat things I love. My weakness is cheese, particularly stinky runny ones.'
Exercise when you can!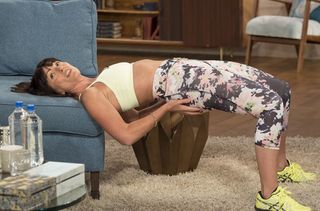 As well as making sure she's eating a healthy diet, Davina works around four to five times a week to keep in shape.
These don't have to be hour long workouts though - she fits in exercise anytime she can, even if it's just a 10 minute workout.
'I fit in exercise wherever I can. This afternoon before the school run I will try and fit 10 minutes', Davina told Mail Online.
You also don't need to necessarily go all the way to the gym. Davina regularly works out at home using fitness DVDs: 'I will work out to myself with the DVD as you can't get a personal trainer for ten minutes. Tomorrow I will do a quick workout at home.'
Whatever you do, the most important thing is to get moving: 'My favourite saying is, "It doesn't matter what exercise you do, you're still lapping everyone on the couch"', Davina said.
Parenting advice, hot topics, best buys and family finance tips delivered straight to your inbox.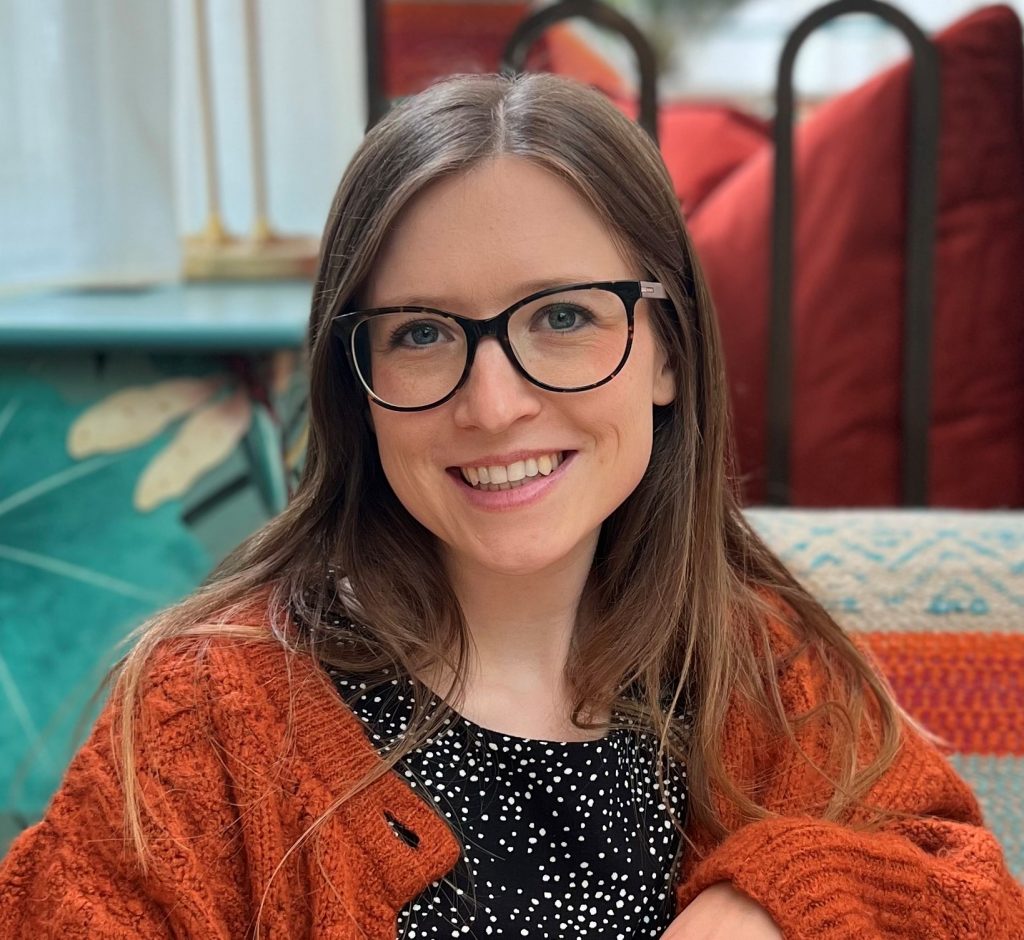 Jessica Dady is Food Editor at GoodTo and has over 11 years of experience as a digital editor, specialising in all things food, recipes, and SEO. From the must-buy seasonal food hampers and advent calendars for Christmas to the family-friendly air fryers that'll make dinner time a breeze, Jessica loves trying and testing various food products to find the best of the best for the busy parents among us. Over the years of working with GoodTo, Jessica has had the privilege of working alongside Future's Test Kitchen to create how-to videos exclusively for GoodtoEat - as well as writing, testing, and shooting her own recipes. When she's not embracing the great outdoors with her family at the weekends, Jessica enjoys baking up a storm in the kitchen with her favourite bakes being chocolate chip cookies, cupcakes, and a tray of gooey chocolate brownies.