'Two heart surgeries after a tick bite' Matt Dawson opens up about terrifying health battle
The ex-rugby player was bitten two years ago and suffered a major health set back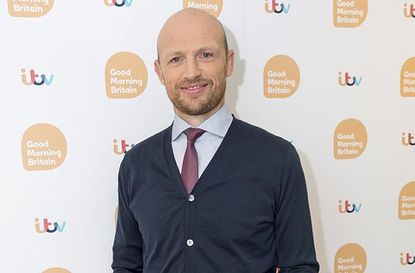 Former England Rugby player Matt Dawson has told how he was diagnosed with Lyme Disease (opens in new tab) after getting bitten by a tick in a London park.
The bite, which Matt got while doing a workout outside, has subsequently led him to having two heart surgeries.
'I had two days where I felt awful. Very feverish, on the sofa, crashed out,' he said during an appearance on Good Morning Britain.
'It was a really scary time for me and my family. Such a tiny creature caused me to end up needing heart surgery.'
Matt, who appeared on Strictly Come Dancing (opens in new tab) in 2006, first thought it was just a bad case of the flu, but two weeks after the bite a rash started to form.
'I felt awful, I had a splitting headache and could barely get off the couch,' he continued. 'I ached all over. We called a doctor and I was told I just had a bad virus, and given painkillers to help with the aches and to lower my temperature.'
Matt's concerned wife pushed him to get a second opinion: 'Carolin mentioned Lyme disease and again we were told I didn't have it since I seemed to have the classic symptoms of a virus.'
However, after blood tests were conducted it was confirmed that he did in fact have Lyme disease - a bacterial infection spread to humans by infected ticks - and as they had taken so long to diagnose him, he'd developed Lyme carditis, which is when the bacteria which is present in the tick affects the heart muscles. The condition affects just one per cent of cases.
'I just couldn't believe it when the doctor told me. I thought, why didn't the other GPs spot it?' he said.
'I know I'd dismissed Carolin's original concerns. But when doctors do the same, you think you'll be fine. I never for a moment thought I had a heart issue. I was totally thrown.'
Matt went on to have two heart surgeries - and will be on medication until his heart fully recovers. Matt is now supporting The Big Tick Project which raises awareness about the dangers of ticks and tick-borne diseases in the UK.
'This is not something that should be looked at like, 'oh it's only a tick, a tick is a bit like a flea, its fine!',' he explained.
'These ticks carry some really quite potent, serious bacteria and they can cause you a lot of problems. Raising awareness of them is imperative.'