Love Island winner Jack Fincham reveals why he and his newborn daughter's mum won't get back together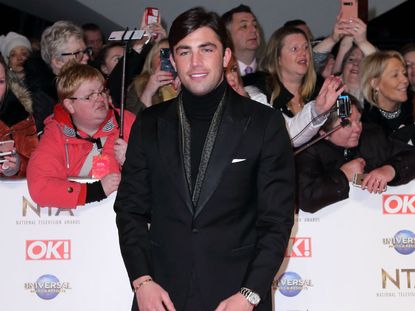 Jack Fincham stunned fans when he announced he had become a father in January.
And now, in an exclusive chat with GoodToKnow, the former Love Island winner has revealed what his new life as a dad to baby Blossom is like, and why he and his daughter's mum Casey Ranger won't be getting back together.
Talking of fatherhood, Jack, who chatted to GoodToKnow on behalf of The Racing Post, said: "I love it, it's so good. you're always learning, there are a lot of things you are doing for the first time such as changing a nappy, winding your child for the first time. With nappies, I thought was gonna hate it but dont mind when it's your own child.
"It's an amazing feeling to know you created this little person, it's an incredible feeling."
Jack tells us Blossom wasn't planned, and it was a shock when he found out Casey was pregnant with his first child.
He confessed: "When I first found out, I didn't know how to prepare for it and I had to get on with it. I didn't know how to prepare for it, what to expect or what to feel, it was just thrown at me. And then once she was here, you instantly love them and realise you are going to do the best you can for this person
"It all happened so fast but that's what life is like. You plan for stuff and then things happen and you just get on with it. It's an amazing thing that's happened and it's brilliant. And the best thing is that it will continue to happen for 18 years and beyond."
And, despite the fact Blossom wasn't planned, Jack couldn't be happier with his new bundle of joy, and is so excited for her future.
He continued: "I can't wait to take her to her first dance lesson and stuff like that, a new chapter when you look forward to things. Yeah you might plan stuff, like looking forward to a holiday or this and that, but I have a whole life to look forward to! People live through their kids and when they are happy, you are happy.
"So I have that to look forward to - because now I get what my mum says and she was so over the moon when we did well at school, or won a football match. This is all a new thing to look forward to for me."
Jack had a whirlwind romance with Casey in the weeks following his break-up from Dani Dyer last year.
And he has said he and Casey are on great terms, but won't be getting back together.
He said: "We are friends, so that isn't happening. Not in a bad way, but we are co-parenting, we are friends and will always be friends - and that is how it is going to be.
"It's good for Blossom to see we are a united front, we are close and we get on for the benefit of her."
He finished: "I am proud of making a positive example of co-parenting. There are so many people in my position but no-one really hears about it. I want to be living proof that it can work and work harmoniously!"
Hayley is a Celebrity Features Editor with more than five years' experience in online and magazines. She currently looks after all things celebrity for Woman, Woman's Own, Woman's Weekly, Woman & Home, and Goodto.com. Before joining Future, Hayley spent a year as a TV reporter for Mirror Online and a year and a half as a showbiz and TV reporter for OK! Online - but was forced to write about tech and cars for a year before that, despite knowing nothing about either!.