Who is Felicity Blunt, Stanley Tucci's wife?
They celebrated their 10th wedding anniversary in 2022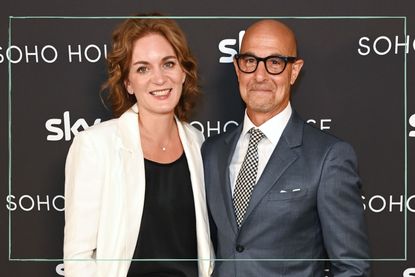 (Image credit: Future/Getty)
Stanley Tucci's wife, Felicity Blunt, has a high flying job AND a famous sibling to know about.
He's the handsome US actor behind hits like The Devil Wears Prada, Julie & Julia and new BBC drama Inside Man, who kept us entertained during lockdown with his suave cocktail masterclasses. But many want to know more about the lady behind the lens - a certain Felicity Blunt aka Stanley Tucci's wife.
The 60-year-old actor married his second wife in 2012, and Stanley and Felicity welcomed their second child in 2018. And it seems despite a large age difference, the two are happily married, sharing a passion for fine food and literature.
Who is Felicity Blunt, Stanley Tucci's wife?
Felicity Blunt is a literary agent at publishing talent agency Curtis Brown. The 42-year-old has worked with fiction writers like Rosamund Lipton, Jilly Cooper and Danielle Steel.
Felicity has also dabbled in non-fiction, particularly cookbooks written by Anna Jones and Claire Ptak - who made Prince Harry and Meghan's wedding cake. She has also worked with husband Stanley on his previous cookbooks and new food memoir Taste: My Life Through Food.
Interestingly, she first trained to be a barrister before interning at the Wylie Agency and Curtis Brown - where she has been since 2005.
"My fiction tastes are broad but are unified by my desire to represent unique stories and smart voices," she wrote of her reading taste. "What I want is to feel passionate about the narrative and believe absolutely in the world an author has crafted."
Stanely Tucci on his wife Felicity
In a recent interview with People magazine, Stanley shared how it was Felicity who helped him through his cancer treatment. The actor was diagnosed with a tumor at the base of his tongue in 2017 and underwent chemotherapy in 2018.
"Felicity's undying attention, affection and encouragement got me through it," he told the publication.
How many children does Stanley Tucci have?
Felicity and Stanley share two children together – seven-year-old son Matteo and 4-year-old daughter Emilia. Plus Stanley's three older children from a previous marriage - twins Isabel and Nicolo, and Camilla.
In an interview with House BeautifulStanley revealed that his kids share his same passion for food, with the first question they ask when he comes home from work being 'What's for dinner?'. "We set the table and always have candles – it makes for a nice atmosphere. Usually we have something simple such as a pasta bake. Nico likes to muck in, Camilla likes to bake and Isabel has no interest – only in eating.
"But they're good at cleaning up and I've made a concerted effort to be better," he said.
Where do Felicity and Stanley live?
Felicity and Stanley live in South London in a popular district found in Richmond-Upon-Thames. Stanley described his home to House Beautiful as a "very welcoming 1900s semi-detached". "It's very much a family home," he added. "I wish our house was a bit wider, but it does have a long garden so we're going to expand the kitchen into a big living/working/cooking/dining space."
Fans who follow Stanley on Instagram can catch glimpses of his "mid-century modern" home via his cocktail and cooking videos. One post captioned "Yesterday's brunch" sees Stanley cook in his white marble and cool grey coloured kitchen (with many a Le Creuset dish on display). He then tucks into his dish outside, giving viewers a sneak peak of his garden.
Stanley - born and raised in New York - emigrated to the UK permanently in 2013. He's remained in London ever since, and has actually admitting to 'liking the rain' - which is certainly a good thing considering the British weather.
Are Felicity Blunt and Emily Blunt related?
Yes, Felicity Blunt is Emily Blunt's older sister. The siblings are two of four children born to former actress and teacher Joanna and barrister husband Oliver Blunt QC.
Felicity and Emily have another sister named Susannah and brother Sebastian, who is also an actor. The two sisters appear to be very close with Emily being a bridesmaid at Stanley and Felicity's wedding in September 2012.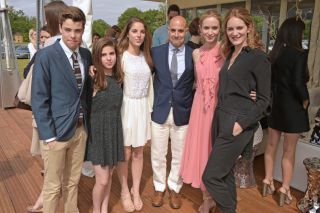 How did Stanley Tucci meet his wife?
Stanley Tucci first met his future wife Felicity at The Devil Wears Prada premiere in 2006. Though at the time Stanley was married to first wife Kate Tucci.
The two didn't connect again until Emily Blunt's wedding to John Krasinski in 2010. And after this, things turned romantic between the pair.
At her sister's wedding, Felicity agreed to a dinner with Stanley. The two found they had a common passion for food - something Stanley admires about his wife.
"We started talking that weekend and we ended up talking about food," said Stanley. "We love food; what restaurants etc.
"I was going to London to shoot a film immediately afterward. So I said let's get together and we did get together and the first time we went out, we ate at this little restaurant.
"Though it actually wasn't very good food. But we had such a nice time. And then we ended up going to a restaurant called L'Anima which is ultimately where we ended up having our wedding reception."
Stanley added that the pair went to another restaurant shortly after where they enjoyed a four-hour meal. A very full Stanley was suitably impressed when Felicity asked to see the cheese cart. "I thought that's incredible," he said.
Stanley proposed to Felicity in November 2011 during a romantic break to Berlin. And the two wed privately a year later in August 2012.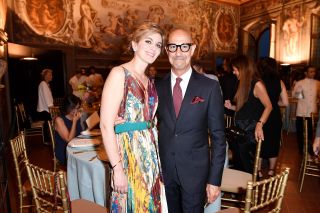 They went on have a second, formal wedding at Middle Temple Hall in London. Actor Steve Buscemi was best man and guests included Meryl Streep, Patricia Clarkson, Julianne Moore and Colin Firth.
And the best part? The wedding cake turned out to be stacks of wheeled cheese, paying homage to their early fromage incident when they first started dating.
What is the age difference between Stanley Tucci and his wife?
There is an 18-year age difference between Stanley Tucci and his wife Felicity. 61-year old Stanley was born on November 11, 1960. Whilst his wife Felicity will turn 43 on January 8 next year.
The two seem happily married and have even worked together on a number of projects.
What happened to Stanley Tucci's first wife?
Stanley's first wife Kathryn Tucci passed away from breast cancer aged 47 in 2009. The social worker, known as Kate, married the actor in 1995. And the couple had three children together during their 14 year marriage.
Kate was diagnosed with the cancer in 2006 and received treatment whilst Stanley was filming The Devil Wears Prada. But sadly, she passed on three years later.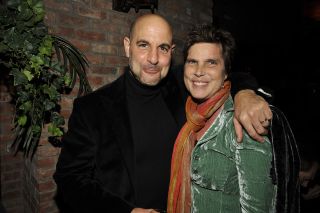 "You never stop grieving. It's still hard after 11 years," Stanley told CBS Sunday Morning's Holly Williams. "It's still hard. And it will always be hard. But you can't let it... and she would never want any of us to ever wallow in that grief and let it take over our lives. She would never want that. She wasn't like that."
It wasn't until four years after Kate's death that the now 60-year-old found love with new wife Felicity. And in a bizarre twist of fate, the two women actually met each other prior to Kate's passing.
Speaking to Marc Maron on his "WTF" podcast in February 2021, Stanley explained that he and Kate both met Felicity at The Devil Wears Prada premiere in 2006.
"She and Kate talked at the premiere that night and I have a photo of them together, which is so odd," he shared. "And then many years later, I ended up marrying Felicity."
Video of the Week
Parenting advice, hot topics, best buys and family finance tips delivered straight to your inbox.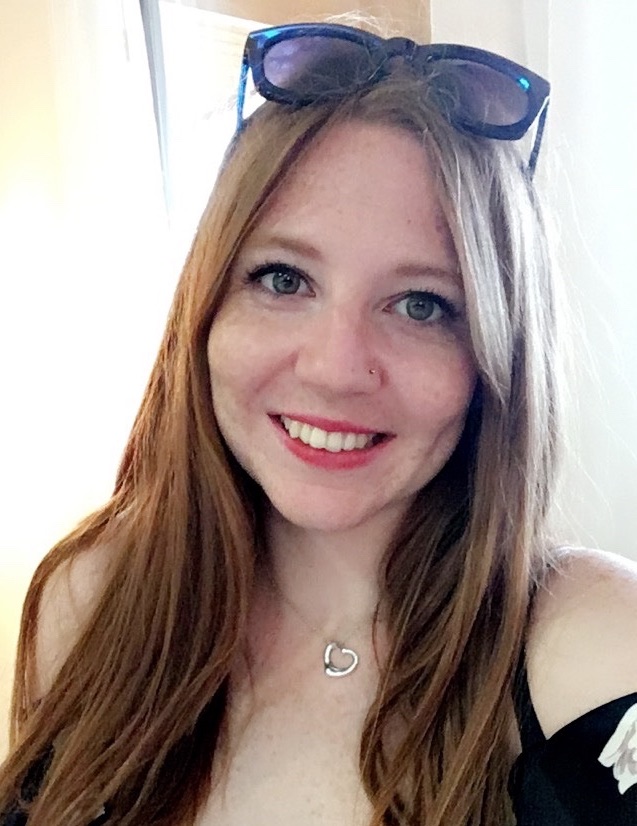 Emily Stedman is the former Features Editor for GoodTo covering all things TV, entertainment, royal, lifestyle, health and wellbeing. Boasting an encyclopaedic knowledge on all things TV, celebrity and royals, career highlights include working at HELLO! Magazine and as a royal researcher to Diana biographer Andrew Morton on his book Meghan: A Hollywood Princess. In her spare time, Emily can be found eating her way around London, swimming at her local Lido or curled up on the sofa binging the next best Netflix show.