Is All The Light We Cannot See based on a true story?
Let's take a look and see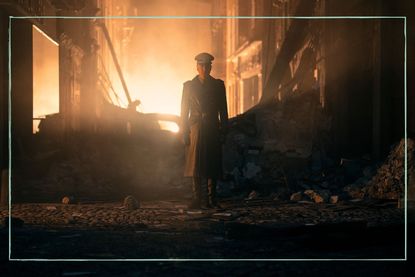 (Image credit: Doane Gregory/Netflix/Future)
Is All The Light We Cannot See based on a true story? Set during the second World War, viewers have been asking if there's truth to the tale.
In All The Light We Cannot See, blind French teenage girl Marie-Laure LeBlanc, and German orphan Werner Pfennig, find their lives unexpectedly entwined. Marie-Laure and her father escape German-occupied Paris with a Gestapo officer in hot pursuit, who believes they have stolen a special diamond. Meanwhile, having grown up in an orphanage, Werner is recruited by the Nazis due to his skill at mending radios. In the Stephen Knight developed series, his path crosses with Marie-Laure's thanks to their shared passion for a certain professor they both enjoy listening to on the radio - it's definitely a series to add to your what to watch in November list.
With the story being based during World War ll some people have asked whether it's based on a true story - as well as wondering where All the Light We Cannot See was filmed. Viewers have also asked what Channel 4's The Couple Next Door is based on following some confusion, and what Apple TV's The Buccaneers is based on - it's bringing serious Bridgerton vibes. Now, lets delve into whether there's any truth to All The Light We Cannot See.
For more TV recommendations, read our review of The Buccaneers.
Is All The Light We Cannot See based on a true story?
All The Light We Cannot See isn't based on a true story, but on the fictional, Pulitzer Prize winning novel of the same name by Anthony Doerr.
Speaking to NPR about the original inspiration behind the story, Doerr recalled a train journey he took in 2004, which planted the first seed of the plot into his head. He said "I was on a train heading into Penn Station from Princeton, N.J., and we started going underground. The man in front of me was on his cellphone call - this was in 2004 - and the call dropped. And he got kind of angry, a little embarrassingly angry, unreasonably angry."
He continued "And I just remember thinking, what he's forgetting - really what we're all forgetting all the time - is that this is a miracle. He's using this little receiver and transmitter, this little radio in his pocket, to send messages at the speed of light rebounding between towers to somebody maybe thousands of miles away. He might have been talking to someone in Madagascar for all I knew. For me, that's a miracle."
He concluded "So... originally, the real central motivation for the book was to try and conjure up a time when hearing the voice of a stranger in your home was a miracle."
With the bare bones of the story then in his head, Doerr needed to decide where to set the novel. A year later and on a book tour in France, he took some time to explore Saint-Malo. He later told his editor how taken he'd been with the beautiful old buildings, and was surprised to be told the entire city had nearly been wiped out by American bombs in 1944.
The author found himself unsettled by the fact that such an act of violence could be so easily forgotten, in rebuilding the city to its former glory - he felt "foolish" for not even noticing he was marvelling at a largely unoriginal place. Contemplating how many untold stories there must still be to come from the D-Day story, he found his setting for All The Light We Cannot See, and began adding to the plot.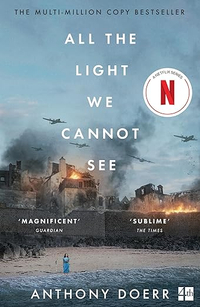 Does All The Light We Cannot See have a happy ending?
For those who have read the book, the ending of the TV series is said to be true to the novel, although not a happy one.
Speaking to Entertainment Weekly, director Shawn Levy discussed the ending of the book in comparison to the series, and the slight changes made. He said "Though it is far from a happy ending, I wanted to end with a promise of hope, and there were some bleak, deeply upsetting scenes late in the book that we didn't include in the show."
He added that these small changes had been discussed with Anthony Doerr, adding "Anthony has turned out to be so happy with the show that he has agreed with that decision. So, things that might've made sense to the novelist a decade ago when he was working on this, might not make sense on screen, on Netflix, for a global, mainstream audience in 2023."