Trust us, here's what to watch in November after your kids are in bed (#6 is a tear-jerker)
We've watched the trailers, we've read the synopses. These are the TV shows you'll want to watch this November when you finally get some precious time to yourself.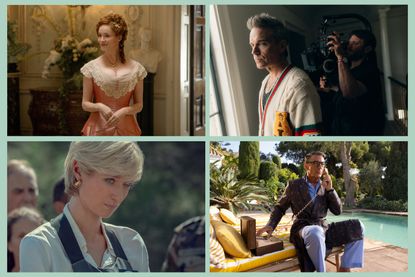 (Image credit: Future)
A new month means new TV shows landing on all your favourite streaming services. If you're wondering what to watch in November, here's everything worth knowing about...
Picture the scene: Bathtime? Done. Eleventy billion bedtime books? Read. Multiple wees? Had. You've nailed bedtime and the kids are now in their rooms. Finally, you've got some time to yourself, or maybe you're sharing the precious kid-free hours with a co-parent. You sit down on the sofa, hot chocolate (or something stronger) in hand, and realise you have no idea what you want to watch - and you are DONE with making decisions for the day. With so many streaming services and TV channels to choose from, it can take a long time to narrow down to just a few options - and that's where we come in, because we've done the work for you.
You are surviving matresence daily, so you deserve to watch exactly what you want - whether that's the latest true crime doc or a steamy period drama (Bridgerton, I'm looking at you). Luckily, I write about TV for a living, so I'm pretty clued up on all the latest releases that are actually worth watching. From highly-anticipated dramas such as The Crown season 6 to heart-rendering documentaries, I've got you covered with this list. Maybe you just want something on in the background while you scroll on your phone and finally reply to all those messages that are piling up? I've got a TV show for that too. Here's what to watch in November after the kids have gone to bed...
What to watch in November 2023 - our recommendations
1. The Crown season 6 part 1
Release date: 16 November
Where to watch: Netflix
Peter Morgan's historical drama The Crown has taken the world by storm ever since the first series aired back in 2016. Now, it's returning for its sixth and final season - although it's split into two parts, so you'll have to wait until December 14 for the very last episodes.
Judging by the trailer, it looks like the newest batch of episodes will centre on the events leading up to the death of Princess Diana - picking up shortly after her divorce - but we'll also get to see Charles and Camilla's wedding and the start of William and Kate's romance.
Set to a haunting cover of 'Mad World' by Tears for Fears, the series trailer shows a glimpse of Elizabeth Debicki, who plays Diana, recreating one of the most famous photographs of the late royal, as she sits alone on the edge of the diving board of a yacht. The clip also teases the increased paparazzi interest in Diana, as well as the royal family's struggle in the aftermath of her death.
If you're a fan of The Crown then this new release is probably already on your November TV list but, if not, it's not too late to get hooked. Start from series one or just jump right in with the new episodes, as long as you've got some basic knowledge of the Royal Family in the 90s, you're all good.
2. The Buccaneers
Release date: 8 November
Where to watch: Apple TV+
We may be a while away from Bridgerton season three, but Apple TV's The Buccaneers just might fill the hole left by the ton's absence. The costumes, the balls, the whirlwind romances - they're all there in this new period drama, based on the novel of the same name by Edith Wharton.
Set in the 1870s, the story follows five fun-loving American girls who make the journey to London for the debutantes' ball. They're sent to secure husbands, but soon find themselves at odds with the conventions of England's upper class. That doesn't stop romance from blossoming though - and it looks like we might have a love triangle on the cards with this one.
I'll be honest, this is the TV show I'm possibly most excited about for November 2023, it seems like it's going to hit all the markers. Plus, the trailer is set to Olivia Rodrigo's 'All-American Bitch' - could The Buccaneers even have a soundtrack to rival Bridgerton too? I'll be there on November 8 to find out, and you should be too.
Read our review of The Buccaneers here.
3. Robbie Williams
Release date: 8 November
Where to watch: Netflix
For fans of Beckham (aren't we all?) released in early October, Robbie Williams is probably going to be one for you. The new documentary looks back on the pop star's life in the spotlight, after 25 years of his record-breaking solo career, which led to him becoming the most successful UK solo artist of all time.
Featuring archive footage and interviews with the man himself, as well as those closest to him, it looks like it's going to be a pretty intense watch, as the doc doesn't shy away from Robbie's drug addiction and subsequent rehabilitation.
Speaking to The Times ahead of the documentary, Robbie said that making the documentary "was like watching a crash you were involved in, but in slo-mo." However, he added, " I know everyone's really interested in the trauma aspect and the addiction aspect, but I've always thought, 'Well, there's more to me than that'. I wanted to break with the form. I need things to be … different from what they were."
Robbie himself has likened the new doc to Lewis Capaldi: How I'm Feeling Now, so if you like an intimate, all-access documentary, this should be your pick for November 2023.
4. All the Light We Cannot See
Release date: 2 November
Where to watch: Netflix
Those who enjoy war movies will want to tune into All the Light We Cannot See this November. Based on the 2014 novel of the same name by Anthony Doerr, this four-parter is set in the final days of World War Two, and the action takes place between France and Germany.
It stars Aria Mia Loberti, Louis Hofmann, Mark Ruffalo and Hugh Laurie. Aria plays a blind French girl named Marie-Laure, who flees Nazi-occupied Paris with her father Daniel (Mark Ruffalo) and moves into a house by the sea with her reclusive uncle, who is played by Hugh Laurie.
Meanwhile, German orphan Werner Pfennig (Louis Hofmann) was recruited by the Nazis thanks to his talent for building and fixing radios. Tasked with tracking down the French resistance, he makes his way to the port of Saint-Malo, where his story and Marie-Laure's converge.
It's a tale of courage, hope and human connection, and director Shaun Levy has made it clear he's keen to do the Pulitzer Prize-winning novel justice. In fact, he told Netflix's Tudum, "My central message to fans of the book - and I'm screaming this from the top of the mountain here - is, 'I'm as big a fan as you.'"
5. Selling Sunset season 7
Release date: 3 November
Where to watch: Netflix
If you're a reality TV fan like myself, then Selling Sunset season seven is probably already on your radar of things to watch in November 2023. Season six saw the additions of two new cast members - Bre Tiesi and Nicole Young - and oh boy did they bring the drama. Does anyone else remember the moment when Chrishell accused Nicole of being on drugs at the dinner table?
Look, it might not be the most intellectual viewing, but I'm not sure a mind-bending series is what you want when you're practically horizontal on the sofa after a day of keeping your tiny humans alive. If nothing else, watching it for the incredible houses - that's true escapist TV right there.
Season seven sees the Oppenheim Group agents tackle a tricky housing market, and the trailer teases a further look at Chrishell's relationship with Australian singer G Flip. Plus, there's a clip of her having a drink with ex Jason's new girlfriend, Mary-Lou, which is sure to be a juicy conversation.
6. David Holmes: The Boy Who Lived
Release date: 18 November
Where to watch: Sky or NOW
This highly-anticipated documentary produced by Daniel Radcliffe centres on the life of former Harry Potter stunt double, David Holmes - a role that David reflects on as "the best job in the world". In 2009 - during filming for Harry Potter and the Deathly Hallows: Part 1 - a stunt that went wrong left David paralysed.
The doc features archive and behind-the-scenes footage, as well as interviews with David, Daniel, friends, family and former crew. Sky has said the film "reflects universal themes of living with adversity, growing up, forging identities in an uncertain world and the bonds that bind us together and lift us up."
It certainly sounds like an inspiring story, with Daniel Radcliff saying, "This terrible thing happened to Dave, but I don't want to talk about his life as a tragedy. The way his life has affected the lives of people around him means that it is the furthest thing from that imaginable."
Meanwhile, David says, "Before my accident, everything was about being cool, being a stuntman. Now, it's about being present. I have so much love in my life." He adds, "I've had such a crazy life, such highs and such lows. But I was able to find a light in the darkest of places." In case you hadn't already clocked, this one's the tear-jerker.
7. Archie
Release date: TBC
Where to watch: ITVX
We've not got all the details on this one just yet, but it's shaping up to be a November must-watch. Jason Isaacs (Operation Mincemeat, The Crowded Room, Harry Potter) takes on the lead role in this biopic, which centres on the life of Hollywood star Cary Grant.
Grant was born Archibald Alexander Leach in Bristol, and the four-part drama explores his difficult upbringing and the struggles he faced in his private life, even at the height of his fame.
Speaking about the role, Jason Isaacs has said, "There was only one Cary Grant and I'd never be foolish enough to try to step into his iconic shoes. Archie Leach, on the other hand, couldn't be further from the character he invented to save himself. Jeff's brilliant scripts bring to life his relentless struggle to escape the demons that plagued him, his obsessive need for control, his fears, his weaknesses, his loves and his losses. It's the story of a man, not a legend, and those are shoes I can't wait to walk in."
It's got something of an all-star cast too, with Succession's Harriet Walter, Bridgerton's Calum Lynch and Kara Tointon all appearing in the cast. Written by BAFTA award-winning screenwriter Jeff Pope - who also wrote Cilla and more recently The Reckoning - if you're a fan of biopics, Archie is worth adding to your November watch list.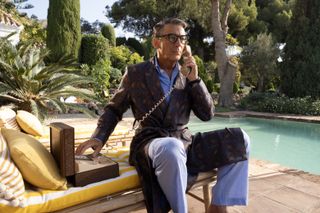 Looking for more stellar TV shows to indulge in? We've been enjoying watching the Banged Up cast get a taste of life in prison in the new Channel 4 show, while Disney+'s new doc The Real Wagatha Story has left many wondering where Caroline Watt is now. There's a new season of Shetland to enjoy on BBC One, though viewers are wondering why Douglas Henshall left the show. Over on Netflix, Pain Husters is a true story about the opioid crisis in America, starring Emily Blunt, while the Beckham documentary has got everyone wanting to know where David Beckham lives.
Parenting advice, hot topics, best buys and family finance tips delivered straight to your inbox.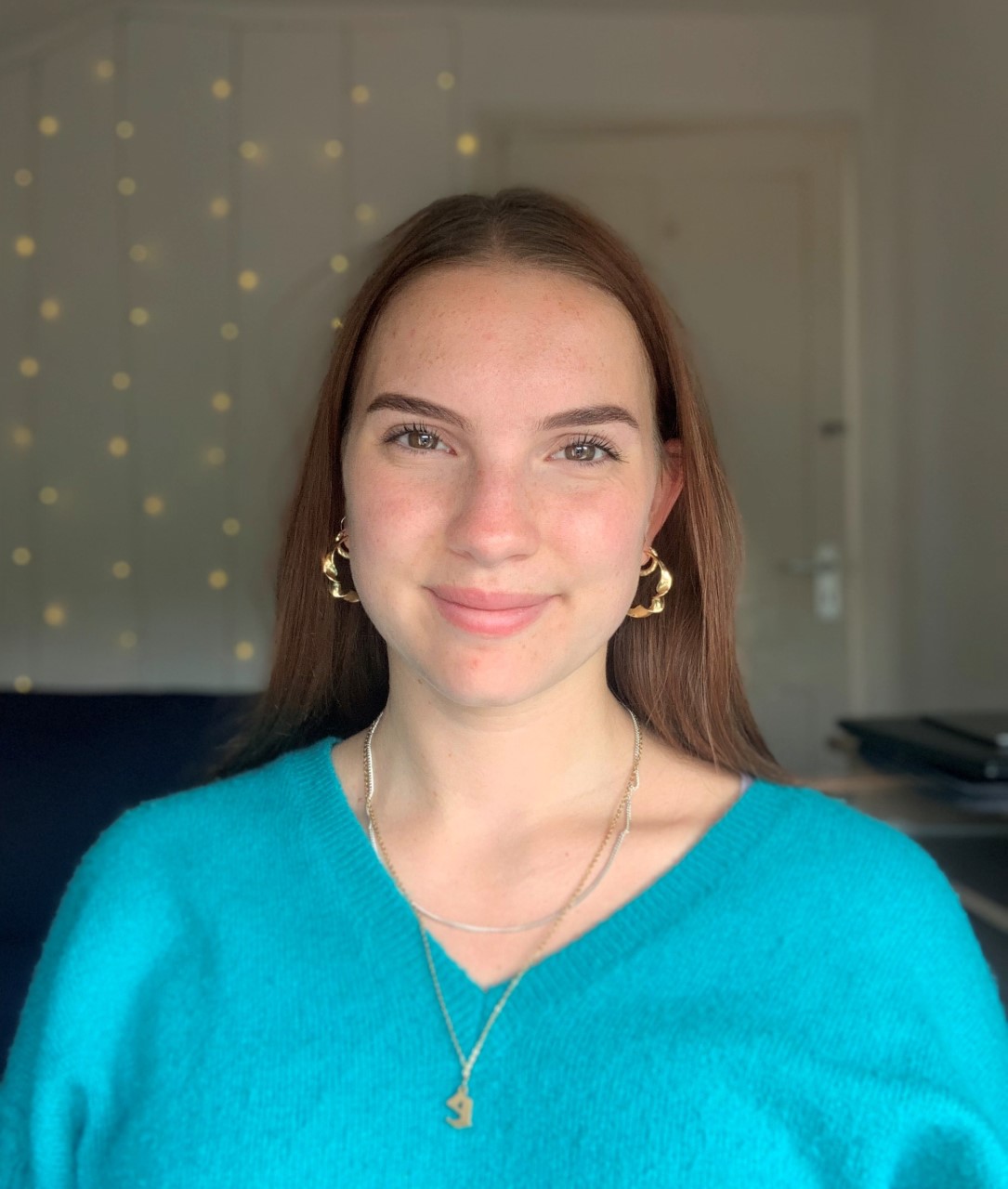 Ellie is Goodto's Feature Editor, having joined the team as a Junior Features Writer in 2022, and covers everything from wellbeing for parents to the latest TV and entertainment. Ellie has covered all the latest trends in the parenting world, including baby names, parenting hacks, and foodie tips for busy families. She has a distinction in MA Magazine Journalism from Nottingham Trent University and a first-class degree in Journalism from Cardiff University, and previously Ellie has worked with BBC Good Food, The Big Issue, and the Nottingham Post, as well as freelancing as an arts and entertainment writer alongside her studies.