Where is Arne Cheyenne Johnson now? The killer from Netflix's The Devil On Trial
What happened after the infamous case?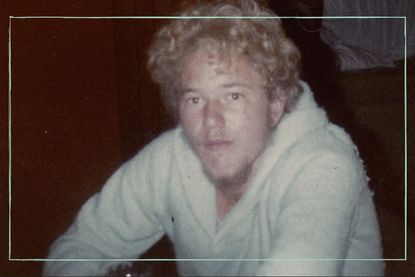 (Image credit: Netflix)
Where is Arne Cheyenne Johnson now? Those tuning in to Netflix's The Devil On Trial have a lot of questions - the whereabouts of the killer today, is one of them.
In 1981, the trial of 19-year-old Arne Cheyenne Johnson made news around the world, when it was claimed Johnson had murdered his landlord while under the influence of demonic forces. The case not only drew the attention of the public, but self-proclaimed demonologists and paranormal investigators became involved in the media circus to offer their opinions. Netflix's The Devil on Trial documentary examines the first, and only time "demonic possession" has officially been used as a defence in a US murder trial. With the case unfolding so many years ago, viewers have been asking where Johnson is now - here's everything we know.
Elsewhere on the streamer, viewers taking in events unfolding in the Murdaugh Murders have been asking for the whereabouts of Alex Murdaugh now. On ITVX, viewers tuning into The Football Fraudster has asked about Medi Abalimba now, the footballer turned serial con artist. Also on ITV viewers are intrigued to know where William Allen Jordan is now, following a new documentary detailing his fraudulent crimes.
Where is Arne Cheyenne Johnson now
Arne Cheyenne Johnson was released from prison for good behaviour after 5 years in 1986, and is still alive although keeps a low profile since being freed.
Although he appears in The Devil on Trial to tell his side of the story, he doesn't reveal much detail of his life in the aftermath of his release. A snippet of information about his circumstances was revealed in 1986 by paranormal investigator Lorraine Warren, who was involved with the case. According to Digital Spy, Warren said that Johnson was "ready to work for a landscaper in town and he's coming home to live in very good family atmosphere".
Her husband and fellow investigator Ed Warren, suggested that Johnson would have been able to lead a perfectly normal life on his release from prison, asserting "Possession doesn't last 24 hours a day. It comes quickly and leaves quickly. Arne understands what happened to him. He now knows if something happens how to ward it off and he won't be stupid enough to take on the devil again."
However, in 2007, Carl Glatzel made allegations that rocked the foundations of Johnson's story. Carl was the brother of Debbie Glatzel, Johnson's girlfriend at the time of events. He claimed that paranormal investigators the Warrens had fabricated most of the narrative. He believed his family had their family tragedy of David's poor mental health used to gain the Warren's notoriety. Johnson refuted this claim, maintaining the family tale of demonic possession was true.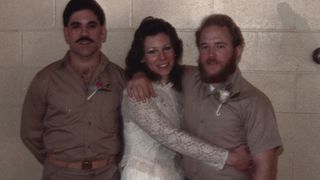 Are Debbie and Arne still together?
Arne Johnson married Debbie Glatzel while in prison in January 1984. They remained together until her reported death in 2021.
A film of Johnson's story was released in 2021 titled The Conjuring: The Devil Made Me Do It, and according to Digital Spy, Debbie Glatzel passed away from cancer just prior to its release. Debbie was interviewed for a video shared to the Warner Bros. YouTube channel, as part of a behind-the-scenes look at the film.
"I'm here to tell our story," Debbie begins when the video commences. She adds "There's not one day that goes by in my life, that I don't think about it. It's always there, it scars you." Detailing how she met her husband, she said "I met Arne when I was working down in Bridgeport. Me and Arne rented a home, and my brother David, he started getting physically attacked." The possession reportedly took place when David began having visions of a man with a devil-like appearance, on entering Debbie and Johnson's new home.
Of her brother's so-called possession, Debbie asserted "Arne couldn't take it anymore, because he was trying to help my brother. When he challenged the beast, it gradually started to manifest and come to him. I want the truth to be told," she concluded. "That these things are real. You cannot take this lightly. Good versus evil - it's real."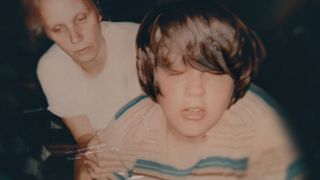 Did Arne and Debbie have kids?
Arne and Debbie Johnson had two kids following his release from prison. As with their lives in general, they have kept information about their children private.
During Johnson's trial, the defence claimed witnesses had reported seeing a demon transfer from Debbie's brother into Johnson. On the night Arne carried out the murder of neighbour and Debbie's employer, Alan Bono, Debbie claimed Johnson had arrived at Bono's apartment to repair a stereo for him, and Bono was drunk.
She alleged they got into an argument about payment for the repairs, and Johnson went into a trance state and stabbed Bono, saying the demon had forced him to do it. However, there were some reports that Debbie and Bono had been more than friends. The police believed there had been more to Bono and Debbie's relationship, and the argument was really over her and not a stereo.
Debbie maintained a firm denial of these accusations, and neither she or Johnson ever spoke about the potential of jealousy being involved in the murder.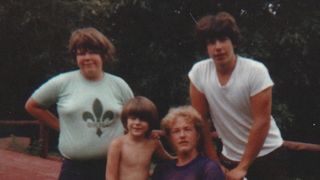 How old is Arne Johnson?
Arne Johnson is now 61-years-old. He was initially sentenced to between 10 - 20 years in prison, but was 24-years-old at the time of his release.
While Arne and Debbie Johnson involved themselves with the film about their experiences and Arne is involved with the Netflix documentary, Debbie's brothers have always distanced themselves from everything to do with it.
According to Radio Times, David Glatzel has gone completely off the radar, although his brother Carl has stated that he's doing well. Carl maintains his brother had serious mental health issues as a child, and demonic possession was never a part of the equation - he believes the Warren's violated their privacy, carrying out "intentional infliction of emotional distress".
Even David's father later came out to say he believed much of the Warren's version of events had been fabricated. The publication reported that Carl now works as a contractor and is also married, and not much is known about David other than he's recovered from his childhood problems. Debbie and Johnson are among the few who maintain the stories of possession.
BBC's The Reckoning resulted in some viewers wondering where Ray Teret is now, the notorious Jimmy Savile's friend. We also took a look at Robert Black now - the killer from Channel 5's The Child Snatcher: Manhunt. There was also interest in Luke Deeley now, who was responsible for the horrific death of June Fox-Roberts.
Parenting advice, hot topics, best buys and family finance tips delivered straight to your inbox.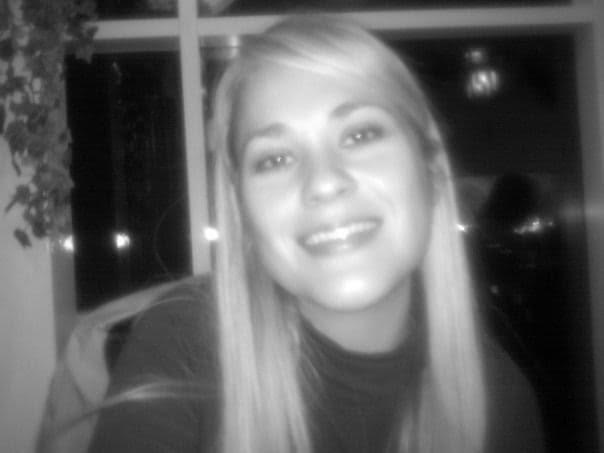 Lucy is a multi-award nominated writer and blogger with six years' experience writing about entertainment, parenting and family life. Lucy has contributed content to PopSugar and moms.com. In the last three years, she has transformed her passion for streaming countless hours of television into specialising in entertainment writing. There is now nothing she loves more than watching the best shows on television and telling you why you should watch them.