Where is Sion Jenkins now? Billie-Jo Jenkins' foster father
A Channel 5 documentary has viewers asking questions about the unsolved case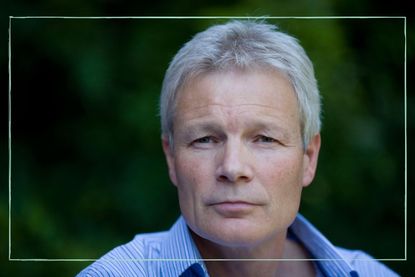 (Image credit: Alamy)
A Channel 5 documentary, Who Killed Billie-Jo?, has viewers wanting to know where her foster father, Sion Jenkins, is now.
13-year-old Billie-Jo Jenkins was murdered on the patio of her seaside home in 1997. Shortly after her foster father, Sion Jenkins, was convicted for her murder, but following a high-profile appeal and two major retrials at the Old Bailey he was acquitted, leaving the murder unsolved.
Channel 5 has a reputation for gripping true crime documentaries, and in the past they've had viewers asking questions about criminal cases, from where is Ian Huntley now (opens in new tab) and where is Vincent Tabak now (opens in new tab) to what happened to Natascha Kampusch (opens in new tab). Now, true crime fans are asking similar question about the Billie-Jo case, including where is Sion Jenkins now?
Where is Sion Jenkins now?
Sion Jenkins is now 64 years old and, according to the Sun (opens in new tab), Sion lives in Hampshire with his new wife, Tina. They add that he has since stood as a Conservative Party candidate in local elections.
In the years since Billie-Jo's murder, HELLO (opens in new tab) revealed that the former deputy headteacher studied criminology at Portsmouth University in 2010, while his wife was working as a nurse at the Queen Alexandra Hospital in nearby Cosham.
When 13-year-old Billie-Jo was murdered in her Hastings home, it made headlines across the country. 25 years on, the mystery remains unsolved. Discover what happened in the #documentary 'Who Killed Billie-Jo?' tonight at 9pm on @channel5_tv#BillieJo #TrueCrime pic.twitter.com/Zi29sn14AKFebruary 10, 2022
See more
On the Justice for Sion Jenkins website there is a statement from Sion written in the years since his release from prison, which reads:
Since I've been free I have been asked if I've now found peace and some kind of resolution. I will never feel resolution is possible while Billie's killer walks free . People encourage me to think of 'moving on' and putting everything behind me, but my priorities centre on getting justice for Billie.
Since my acquittal I have been reading through every available piece of evidence. I have divided this into relevant sections and with help from other people, I am in the process of trying to re-create the jigsaw of events. I will not rest until Billie's killer is brought to justice.
I need to know who ended her life. So I work, read and investigate to this end.
Billie will never be forgotten. I will never give up. That is my message to the person who took her life.
Siôn Jenkins.
What happened to Sion Jenkins?
Sion Jenkins was convicted of the murder of his foster daughter, Billie-Jo Jenkins in 1997. He said that he found her in a pool of blood when he returned from a shopping trip.
His behaviour at the time was thought to been erratic, and a spray microscopic blood spots were found on his clothing.
In the 1998 trial, Sion was convicted of murdering his 13-year-old daughter Billie-Jo and he was jailed for life. However, he was subsequently cleared following two inconclusive retrials.
At the time of Billie Jo's murder, Sion Jenkins was 39-years-old and the headteacher-designate of William Parker Boys' School in Hastings.
How long was Sion Jenkins in prison?
Sion Jenkins served a total of six years in jail, but in 2005 he was formally acquitted and released from jail.
He was acquitted after the jury failed to reach a final verdict following two retrials, and was refused any compensation for his time in prison.
Did Sion Jenkins re-marry?
Sion Jenkins married Christina Ferneyhough, after the pair struck up a correspondence during Sion's time in prison.
Not much is known about Christina and her relationship with Sion, but multiple reports suggest she is a millionaire divorcee as well as a former Miss Southsea beauty queen.
Where are Sion Jenkins' daughters now?
Sion Jenkins' daughters now live in Tasmania with his first wife and their mother, Lois. Lois has since had a son with her new partner, Vincent Ives, a martial arts expert 11 years her junior, according to MailOnline (opens in new tab).
Sion has four daughters: Annie, Lottie, Esther and Maya. Following his acquittal, Sion's ex-wife Lois alleged he had been violent to her and their four daughters in the years before Billie-Jo was killed.
What happened to Billie-Jo Jenkins?
Billie-Jo was murdered when she was attacked with tent peg outside her home in Hastings, East Sussex, on Saturday, February 15, 1997.
The 13-year-old had been painting patio doors when she was attacked, and she died within minutes of the assault.
Sion told the police that he had found Billie-Jo in a pool of blood on the patio when he returned from a shopping trip with two of his daughters, Annie and Charlotte.
In January 2022, Sussex Police reviewed the case as part of a "regular assessment process" to establish if scientific advances can provide new evidence in cold cases.
Video of the Week
Ellie joined Goodto as a Junior Features Writer in 2022 after finishing her Master's in Magazine Journalism at Nottingham Trent University. Previously, she completed successful work experience placements with BBC Good Food, The Big Issue and the Nottingham Post, and freelanced as an arts and entertainment writer alongside her studies. In 2021, Ellie graduated from Cardiff University with a first-class degree in Journalism.