Who is Andrew Tate? The controversial influencer's fame and net worth explained
The influencer was recently detained by authorities in Romania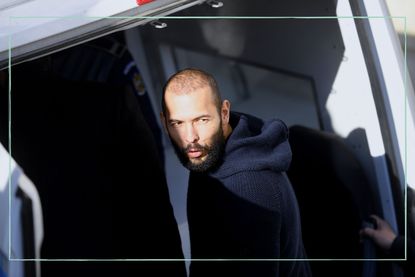 (Image credit: Getty Images)
Goodto Newsletter
Parenting advice, hot topics, best buys and family finance tips delivered straight to your inbox.
Thank you for signing up to GoodTo. You will receive a verification email shortly.
There was a problem. Please refresh the page and try again.
Who is Andrew Tate is a question that has been increasingly asked over recent months, as the kickboxer-turned-influencer repeatedly makes headlines for his misogynistic views.
Former Big Brother contestant Andrew Tate has been all over social media in recent months. Most recently he's been in the news after getting arrested and detained in Romania, with authorities extending Andrew Tate's release date several times, as their investigation into human trafficking, rape and organised crime allegations continue. The multi-millionaire influencer has been branded as a threat to young men for the misogynistic views he voices, because while platforms such as TikTok can play host to fun challenges and dance routines, they're also home to some dangerous trends - and Andrew Tate has has been branded as the 'King of Toxic Masculinity' for the content he puts out.
Tate has been criticised by domestic abuse charities and was banned from several social media sites, but while he remains in custody in Romania, a new BBC documentary has renewed interest in the controversial figure. The Dangerous Rise of Andrew Tate airs on BBC Three on February 21, and promises to delve into the self-confessed misogynist's rise to fame, while hearing from some of the women who allege they were abused by him. For those wondering where the controversial figure came from, here's everything you need to know about who Andrew Tate is, how he became famous and what his net worth is.
Who is Andrew Tate?
Andrew Tate is a 36-year-old social media influencer and former kickboxer. He is the son of chess champion Emory Tate, and was born in Chicago but raised in Luton, and now lives in Romania.
Tate is also the founder of Hustler's University, an online community that claims to teach its 'students' to get rich quick by sharing tips on cryptocurrency, stocks, affiliate marketing and copywriting. He is also a commentator for Real Xtreme Fighting, the largest MMA promotion in Romania, but Tate first began life in the public eye when appearing on Big Brother in 2016.
Though Tate has been in the public eye for some time now, his profile has skyrocketed recently. According to The Guardian, this is a result of his followers and members of Hustler's University being encouraged to flood social media with videos of Tate, and to deliberately select the most controversial clips to boost engagement.
The comments Tate has made in such footage are overtly misogynistic and violent, and he's made it clear that he believes women are a man's property. Domestic abuse charities such as White Ribbon have warned that Tate's comments are capable of radicalising men and boys.
Before being banned from several of his social media accounts, Tate boasted 4.7 million Instagram followers, 768,000 YouTube subscribers and videos tagged with his name on TikTok have reportedly been viewed billions of times.
How did Andrew Tate make his money?
Andrew Tate made his money through his kickboxing career, investing in cryptocurrency and running Hustler's University - which costs $50 a month.
He also opened a chain of casinos with his brother, Tristan Tate, and has a private members club that costs more than £4,000 to join.
In an interview with The Mirror, the brothers explained that they also have an adult webcam business, where they charge callers $4 a minute to talk to lingerie-clad models. The brothers themselves called the business a 'total scam'.
During a Twitch stream with well-know streamer Adin Ross, Tate claimed he is a trillionaire. He said "I don't want to brag, but I'm a trillionaire, world's first. I made my first million when I was, say, 27 and then I had 100 million by the time I was 31, and then I became a trillionaire quite recently."
However, there are currently no trillionaires on the planet.
Andrew Tate net worth
Despite his claims of being a trillionaire, The Sun recently reported that Andrew Tate has an estimated worth of around £41m, or $50m.
Most of Tate's brand involves showing off his millions, and he has posted pictures posing with numerous luxury cars, including a Rolls Royce, an Aston Martin, a Bugatti and a Ferrari.
Men are expected to have money, intelligence, and other achievements.Anything less? You're called a loser.Understand, life isn't fair.But that's a good thing.December 26, 2022
See more
Why is Andrew Tate famous?
Andrew Tate first made a name for himself when he was a contestant on the 17th season of Big Brother UK, in 2016.
However, he was removed from the Big Brother house an explicit video surfaced of him hitting a woman with a belt. Both Tate and the women have denied any abuse occurred, and said that the clips show consensual sex.
Tate also came under fire at the time for racist and homophobic tweets that had surfaced, as well as some tweets that targeted Girls Aloud singer Cheryl. The tweets becoming public prompted fans of the Channel 5 show to demand he was removed from the Big Brother house.
Prior to his time on Big Brother, Tate had made a name for himself in the kickboxing world. According to his website, he won his first ISKA kickboxing title in 2009 and is a four-time world champion in ISKA kickboxing.
Since then, he has become infamous on social media for his extreme views, and has appeared as a guest on a few podcasts, including InfoWars, which is hosted by far-right conspiracy theorist Alex Jones.
What has Andrew Tate said about women?
In some of his videos, Andrew Tate has suggested that men can cheat but women can't, that women can't drive and belong in the home, and that rape victims "bear some responsibility" for being attacked.
He has also said has also said he would rather date 18-year-olds than 25-year-olds because he can "make an imprint" on teenagers who have had fewer sexual partners, and came under fire for tweeting that "Depression isn't real."
White Ribbon, a charity that works to end male violence against women, told MailOnline that Tate's content shows "negative presentations of masculinity", and that men and boys who view his videos "may begin to adopt these attitudes and behaviours, believing that they are acting as the 'ideal man.'"
They added: "Not only does this create a lot of pressure on men and boys, often affecting their mental health and self-image, it also creates dangerous cultures and environments for women and girls to exist in.
"Sexist and derogatory comments exist on the same spectrum as controlling behaviour and physical and sexual violence, which creates environments where men go on to murder women."
However, Tate has denied holding misogynistic views and accused his critics of "twisting facts".
Our CEO @RuthKDavison on the decision to allow #AndrewTate back onto Twitter.'The decision to allow Andrew Tate back onto Twitter shows that online misogyny is not only welcome, but apparently encouraged.November 19, 2022
See more
Why did Andrew Tate get banned?
Andrew Tate has been banned from Facebook, Instagram, TikTok and YouTube for offensive comments and violating the platforms' policies. He was also banned from Twitter, but re-joined the platform after Elon Musk took over.
A spokesperson for Meta, which owns Facebook and Instagram, confirmed that Tate's ban on the platforms is permanent, after he was removed for "violating [the company's] policies on dangerous organisations and individuals".
Google, which owns YouTube, told the BBC: "We terminated channels associated with Andrew Tate for multiple violations of our Community Guidelines and Terms of Service, including our hate speech policy."
Meanwhile, a TikTok spokesperson said: "Misogyny is a hateful ideology that is not tolerated on TikTok. We've been removing violative videos and accounts for weeks, and we welcome the news that other platforms are also taking action against this individual."
Ruth Davison, chief executive of women's safety charity Refuge, released a statement following the bans. She said: "This is the kind of decisive action needed to tackle the online radicalisation of young men towards a violently misogynistic worldview.
"The same kind of action is now needed outside of high-profile cases like this – we know that women are experiencing stalking, harassment and abuse online every day, often without so much as a response from social media companies."
Video of the Week
Parenting advice, hot topics, best buys and family finance tips delivered straight to your inbox.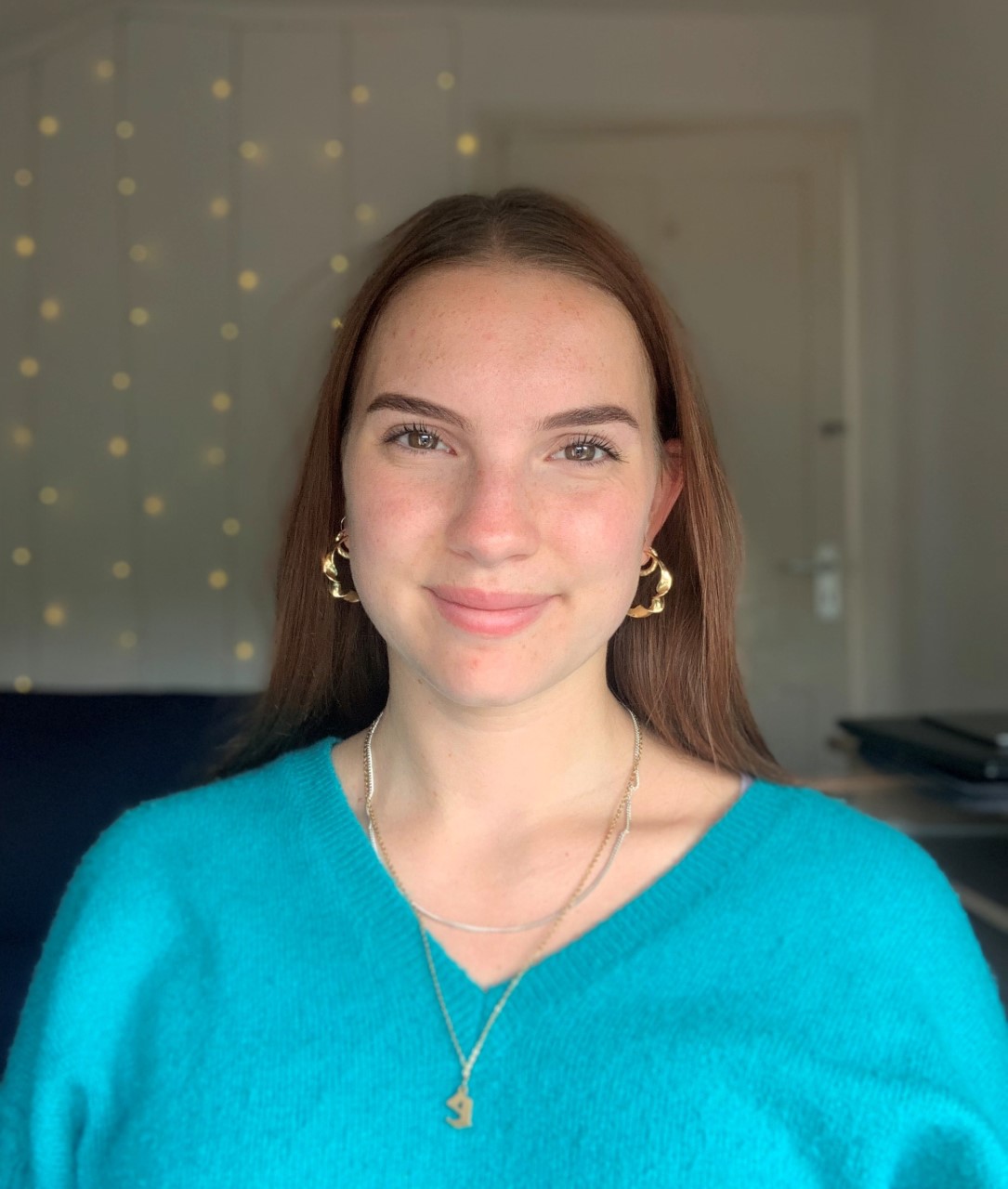 Ellie is Goodto's Feature Editor, having joined the team as a Junior Features Writer in 2022, and covers everything from wellbeing for parents to the latest TV and entertainment. Ellie has covered all the latest trends in the parenting world, including baby names, parenting hacks, and foodie tips for busy families. She has a distinction in MA Magazine Journalism from Nottingham Trent University and a first-class degree in Journalism from Cardiff University, and previously Ellie has worked with BBC Good Food, The Big Issue, and the Nottingham Post, as well as freelancing as an arts and entertainment writer alongside her studies.