How to save hundreds of pounds on the luxury pram the Royals love
Up to half price on selected Silver Cross in the Boots sale - now on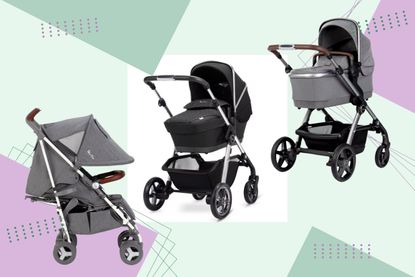 (Image credit: Future)

If you're expecting a baby and wondering how to save money on all the kit and kaboodle that you need to buy for a new arrival, we've got amazing news. At Boots right now there's a mega sale on selected items of baby gear from Silver Cross.
In the Silver Cross sale at Boots, you can snap up one of the best prams money can buy, saving yourself hundreds of pounds in the process. Famous for its elegant prams and pushchairs, Silver Cross was founded in 1877 and remains one of the most prestigious and enduring British nursery brands. A Silver Cross pram has been the pram of choice for the Royal family for generations, with everyone from Prince Charles to Prince George being pictured in the brand's iconic coach-style prams.
Recently, we assembled a panel of mum reviewers - all keen to find the perfect pram - and asked them to put a range of different models to the test. We included the Silver Cross Wave in our testing to see if it's worth its hefty price tag. With the help of our mum reviewer, we concluded that it's worth every penny if your budget allows. But - happy day - even if it doesn't you can now bag yourself this luxe pram for HALF PRICE.
As a mum of three and Consumer Editor of Goodto, I never recommend an item of baby gear unless I've personally put it to the test or arranged for our panel of mum reviewers to try it out. And if it doesn't wow us, we're never going to tell you it's a brilliant buy, so you can always trust our product recommendations and our buying advice.
It's likely that the items that are up to half-price in the Silver Cross sale aren't the very latest models but that just means the brand has released a newer edition of the product with updated colours or new fabric. One of the very best ways to save money on a pricy piece of baby gear like a pram is to buy a model that's a couple of years old, in the same way, that a brand-new car is more expensive than one that was released a year or two ago.
Half Price on selected Silver Cross - top picks
Scroll down to shop the best of the Boots Silver Cross sale and save up to half price on selected items while stocks last.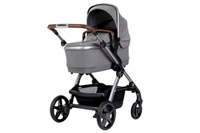 Silver Cross Wave, £1075 £537.50 | Boots
Save a whopping £537.50 on one of our Consumer Editor's all-time favourite prams, which we rated 'best premium pram' in our buying guide, based on comprehensive testing by mums and their babies. If you're looking for a top-of-the-range pram for a new baby that will take you right the way through to toddlerhood, this is it. Stock won't hang about at this price - it's still more than £1,000 elsewhere - so don't dither!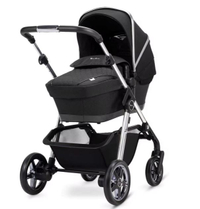 Silver Cross Pioneer £920 £613.27 | Boots
Save yourself more than £300 on this luxurious Silver Cross travel system. Suitable from birth to 22kg (approx. 4 years), it has multi-terrain wheels and four-way suspension for an unbeatably smooth ride on every kind of ground so it'll handle country walks and muddy park playdates. The bamboo-lined carrycot is suitable for overnight sleeping so you don't need to invest in a travel cot either.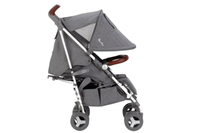 Silver Cross Reflex Stroller Quartz £285 £213.75 | Boots
A cracking price for a brilliant buggy from Silver Cross - we've price-checked everywhere else and this is the best deal you'll find. We named this the best stroller for longevity and sturdiness in our guide to the best pushchairs and our tester particularly loved the luxurious, comfy seat and the fact that it's so smooth and manouevrable to push. It's a particularly good choice if don't want to spend a lot on a buggy but need something suitable from birth with a reclinable, lie-fat seat that's suitable for newborns, Snap it up while there's £70 off.
Related features:
As a parenting specialist for more than 15 years, Heidi has written for most national newspapers and for a wide range of consumer magazines, including Mother & Baby where she was the Shopping Editor for six years, looking after regular consumer features including buying guides and gift roundups.