Chick face paint
The kids will love transforming into a spring chicken for Easter. Creating this chicken face paint from home is easy with our step by step instructions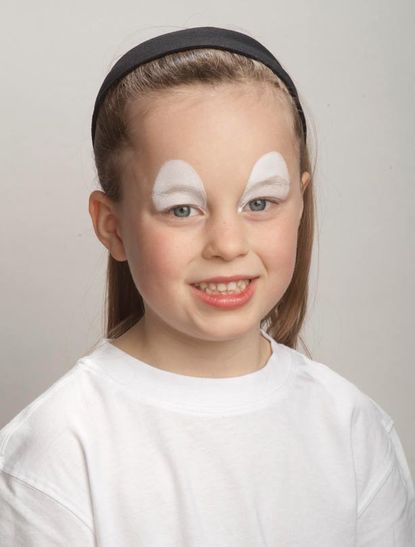 (Image credit: Snazaroo)
The kids will love transforming into a spring chicken for Easter. Creating this chicken face paint from home is easy with our step by step instructions
Do your kids fancy getting dressed up for Easter this year? Help them feel like a spring chicken with this cute Easter chick face paint idea. Our step by step instructions to create this chicken face paint are really simple and can be achieved in just 3 easy steps. Plus, this chicken face paint is great as it can be used on both boys and girls. Armed with a few Easter eggs, your cheeky chicken will be ready for spring.
To paint the chicken face paint find a comfortable place to work and cover surfaces in case of any spillages. Water-based face paint is best as they wash off easily with soap and water, so no sore faces when the fun's over! Try Snazaroo's Rainbow Facepainting Kit which has all the colours you'll need for the chicken face paint and more, from snazaroo.com (£12.49). Face paint is safe to use on most skin types but always do a patch test of the paint on the back of your child's hand. If there is no reaction in an hour or so it should be safe to use. To create the chicken face paint you will need: A pot of clean water Water-based face paint in white, yellow, orange and black Face painting sponges 1 thick paintbrush 1 thin paintbrush
Chick face paint: for the eyes
Using white paint and the brush, paint a tall semi-circular shape above each eye over the eyebrow and onto the forehead - making sure your child keeps their eyes closed.
Chick face paint: for the yellow face
Then with bright yellow paint, neatly outline the white areas and draw the outline of the chick over the whole face - draw the chick's head on the forehead, adding 3 tufts of feathers at the top and the chick's body on the cheeks and chin, adding tiny wings at the corner of the eyes. Fill in using a damp sponge.
Chick face paint: for the beak and feet
Using orange paint and the brush, draw a beak on the nose and a foot at each corner of the mouth. Outline the whole design with black paint, using a zig-zag shape to create a fluffy effect. Outline the eyes, adding 3 flicks as eyelashes. Outline the beak, adding 2 small 'c' shapes as nostrils. Finally, outline the feet to complete your chicken face paint.
Where to next?
- Win a giant Thorntons bunny
Jessica Dady is Senior Content Editor at Goodto.com and has over 10 years of experience as a digital journalist, specialising in all things food, recipes, and SEO. From the best food hampers to cookbooks, from the best cake stands to baking sets, Jessica has a wealth of knowledge when it comes to must-have food products. A passionate baker, she spends much of her time creating celebration cakes for friends and family - particularly for her two lucky children.