Got an old Mamas & Papas pushchair? Here's how you can get up to £150 cash for it
Trade in your pushchair or pick up a pre-loved pram at Mamas & Papas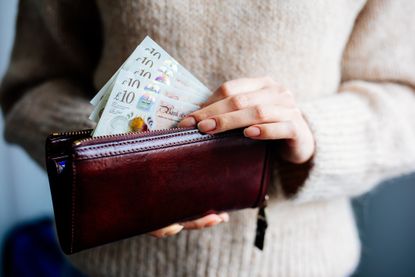 (Image credit: Getty)
Goodto Newsletter
Parenting advice, hot topics, best buys and family finance tips delivered straight to your inbox.
Thank you for signing up to GoodTo. You will receive a verification email shortly.
There was a problem. Please refresh the page and try again.
Mamas & Papas has launched a pre-loved initiative to help extend the life of items of baby gear, offering families a more sustainable and affordable way of buying second-hand from the high street.
With rising living costs continuing to impact every area of family finances - from the expense of raising a child to hefty childcare bills - most of us are spending more cautiously where we can. And when it comes to shopping around for essential items like the best pram or pushchair, we're prioritising value for money and thinking twice about spending more than £400 on a pram.
Yet the options are still pretty limited when it comes to buying a second-hand pram or picking up preloved items of parenting kit. There are some great options like NCT nearly new sales, local listing sites such as Facebook and Gumtree as well as online selling platforms including eBay, Vinted, and DePop.
But what I want to see more of, as both a parent and a consumer editor, is high-street retailers offering sustainable services that help to extend the life of costly items like prams and pushchairs - which often have a few more years of life left in them once the babies they were bought for have outgrown them.
One such retailer leading the way on this is Mamas & Papas. The high street nursery brand recently launched a new 'Loved for Life' initiative enabling customers to trade in items of baby gear or buy them second hand.
The pre-loved service means customers who own an unwanted Mamas & Papas pushchair can sell it back to the retailer in return for a voucher worth up to £150, depending on its condition. And no, you don't have to have purchased it from a Mamas & Papas store originally.


This is the brand's first foray into the resale and second-hand baby gear markets. But it already offers a 'valet and service' scheme, available at 36 stores around the UK, whereby you can book in your Mamas & Papas pram or pushchair for deep cleaning and replacement of worn parts.
It follows several sustainability initiatives announced by Mamas & Papas in the past year including a take-back scheme with Oxfam to reduce the amount of children's clothing sent to landfill each year. To date, the brand says more than 8,000 pre-loved items - worth an estimated £10,000 - have been donated by customers at 50 Mamas & Papas stores nationwide to help support Oxfam's work.
Opportunities to purchase refurbished pre-loved pushchairs, such as this one, look set to be well-received by families as several studies show that sustainable and second-hand services are gaining popularity, with consumers choosing to rent, repair and resell to combat the cost of living crisis. Research by credit provider Vanquis found that shopping second-hand cuts the cost of clothes by 70% on average, compared to buying direct from a retailer. In addition, a fifth of UK adults are choosing to buy second-hand this year, with parents saving an average of £17.95 for each piece of clothing they buy second-hand.
Personal stylist Alex Standley of Luxe Leopard Lifestyle has 18 years of experience in the fashion industry and agrees that more parenting retailers need to follow suit. 'When we had our daughter four years ago, over 50% of our gear was from my sister-in-law or preloved while the main items we purchased new were the car seat, cot bed, mattress, bedding, and pram,' she says. 'Even just with those items you can end up spending well over £2,000 but it's not necessary to buy a lot of the baby essentials brand new when they are already in circulation and often in excellent condition.'
Mamas & Papas has also increased its use of recycled materials within its own-brand items, switching to 100% recycled packaging for its line of wooden furniture and creating chemical-free cot mattresses made from 100% recyclable eco fibre. The brand also provides a platform for smaller sustainable brands - including Kit & Kin, Plan Toys, Green Toys and Kabode Nursery Bedding - seeking to widen their availability on the high street.
Fiona Anderson, Managing Director of Cards at Vanquis, believes the pre-loved trend is set to continue. "As the cost-of-living crisis continues to create a challenging economic environment, being mindful of money will now be embedded in many peoples' way of living," she says. "The second-hand shopping trend is only likely to grow even more as a cost-conscious approach to spending is here to stay. Plus, it's a sustainable way to shop."
Customers who buy a pre-loved pushchair from Mamas & Papas can do so with confidence, as it will have been professionally deep cleaned and restored (including a 20-point safety check) and repaired where necessary. All Mamas and Papas pre-loved pushchairs come with a 6-month guarantee and will be available to purchase from the Huddersfield Outlet store, but the brand aims to roll out the scheme nationally later this year.
Nathan Williams, Chief Executive Officer of Mamas & Papas, said the initiative underlines the brand's core ESG strategy and reflects its ongoing commitment to reducing its impact on the planet whilst "making a meaningful difference" to both communities and the environment. "At Mamas & Papas, we design all of our products to last, whether that's pushchairs, clothing, or nursery accessories. However, wear and tear happens, and over time they can require a little maintenance to keep performing as good as new," he said.
"As most things get used for less than a year, you can save yourself thousands of pounds buying second-hand whilst also reducing your impact on the planet,' adds personal stylist, Alex. 'Circularity is so important in helping to reduce the impact of climate change - reusing, re-wearing, and recycling make so much sense for baby and kids' purchases. You can make such a huge difference just by making some small changes to be a more conscious consumer."
Which Mamas & Papas pushchairs can you trade in?
The Mamas & Papas 'Loved for Life' service offers trade-ins on five of its pushchairs in return for vouchers worth up to the following amount:
Flip XT2 - £75 (RRP from £549)
Flip XT3 - £75 (RRP from £579)
Airo - £100 (RRP from £149)
Strada - £125 (RRP from £749)
Ocarro - £150 (RRP from £629)
---
NB: Car seats and cot mattresses should not be used or purhcased second-hand due to potential safety risks.
Interested in donating or buying preloved items and second-hand baby gear? Check out our tips for how to sell your clothes online or our guide to where to find your local baby bank
Parenting advice, hot topics, best buys and family finance tips delivered straight to your inbox.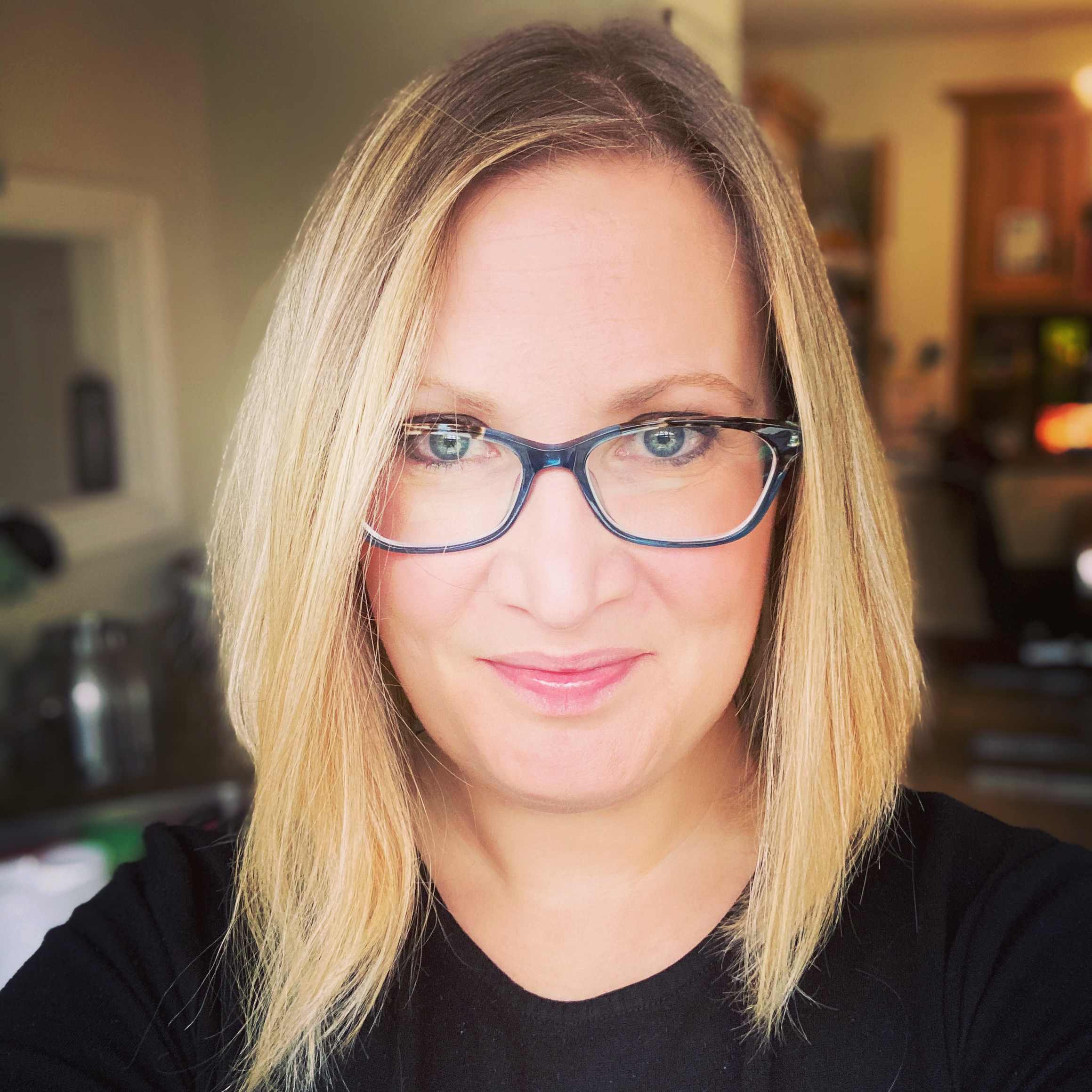 As a parenting specialist for more than 15 years, Heidi has written for most national newspapers and for a wide range of consumer magazines, including Mother & Baby where she was the Shopping Editor for six years, looking after regular consumer features including buying guides and gift roundups.