Hamleys hottest Christmas toys 2023: There's one Prince Louis will love and a twist on a 1960's fave
Hamleys has released its favourite toys for 2023, and we'd struggle to choose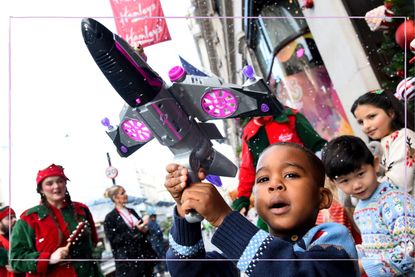 (Image credit: Getty Images)
One of the UK's favourite toy shops Hamleys has revealed its hottest Christmas toys for 2023 and there are some crackers in there.
Whether you've just started your Christmas shopping or plan to leave it until the last minute, kids will be desperate to get their hands on some of this year's top Christmas toys.
And London's popular toy store Hamleys has consulted its team of toy expert toy testers to select their top picks of all the toys on the shelves - which, for anyone who's ever paid a magical visit to the London flagship store is a huge feat in itself.
We look at which toys they've selected and group them to suit your budget amid the rising cost of living and the most expensive Christmas Grotto
There's a toy that Prince Louis is sure to love - as his mum the Princess of Wales recently revealed Paw Patrol is popular in her home, as Kate Middleton shared her paw-patrol knowledge.
Check out our roundup of the best Black Friday toy deals for the biggest savings on some of this year's most popular toys.
What are the hottest Christmas toys from Hamleys for 2023?
Under £20
TY MARVEL SQUISHY BEANIES - buy at Hamleys for £17.99 - These 14-inch collectible cushions come in four different characters from Groot, Hulk, Captain America and Iron Man, your kids will want to collect them all. Part of Ty's brand new Squish-a-boo range featuring favourite characters from our hugely popular Disney franchise. Each is made from a plush fabric, highly tactile, brightly coloured, collectable soft toy.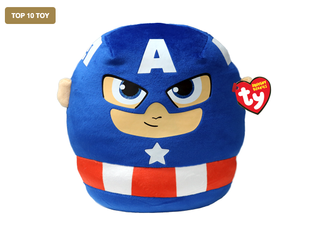 £20-£30
L.O.L. SURPRISE MAGIC FLYERS was £34.99, now £27.99 buy at Hamleys - These LOL tot characters have unique designs, and fashionably designed wings that do fly! The packaging is magic in itself as when you unbox the magic bottle, it mysteriously shakes, rocks, and lights up when you touch it. To activate flight mode simply hold your hand underneath Sky Starling's feet to guide her as high as you can! Kids will love to unbox this gift again and again or switch the bottle to launch Sky Starling right away! As the LOL is a surprise, one doll will be provided in each pack but these are supplied and picked at random so colours and decorations may vary.
BARBIE POP! REVEAL FRUIT SERIES DOLLS - buy for £26.99 at Hamleys - These fruity-themed Barbie dolls come complete with a Barbie branded and coloured drinks bottle with straw plus some accessories for Barbie herself. Each fruit doll has a different colour and flavour.
TWISTER AIR - £24.99 - currently out of stock at Hamleys but it is currently on sale at Amazon cheaper for £19.99 was £24.99 A 'twist' on the iconic 1960s game that will see players take moves from the mat to the screen with the Twister Air game! Moving into the modern era of gameplay, this app-enabled game is an exciting augmented reality spin on the Twister game. For 1+ players. To play, simply match the wristbands to spots on the screen - as a result, you will be reaching, clapping, swiping, and posing to the beat as both kids and grown-ups scramble to match their wrist and ankle bands to the coloured spots on-screen. Earn points for every spot hit. Who will be the last one standing?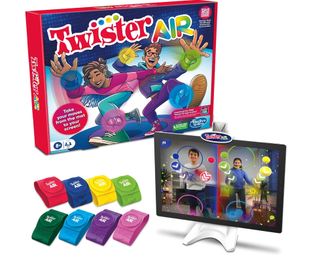 £30-£40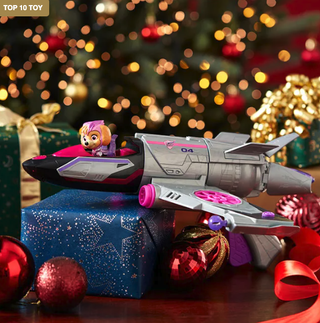 Over £50
BEAST LAB SHARK BEAT CREATOR SET - buy for £89.99 at Hamleys - This is the most expensive toy on the list, but it will teach your child how to add the correct measurements of key ingredients to unleash one of two sharks from the Beast lab. Equipped with more than 80 lights and sounds to bring the at-home experiment to life - perfect for budding scientists or kids that just want to see a reaction. Children have the power to create their beast, with beastly features by adding roaring rocks to give their s