Our favourite Cyber Monday toy deals that won't be around for long
Cyber Monday toy deals end tonight – get up to 70% off in the sales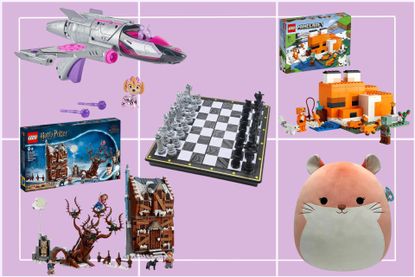 (Image credit: Future)
Recent updates
This article has been updated to reflect changes in some of the prices of the toys featured. We also checked to make sure everything on this list is still in stock.
Cyber Monday toy deals are here just in time for parents to get their kids' most-wanted items at the lowest prices they'll be before Christmas arrives.
You've got one more day before this year's top Christmas toys return to their normal prices, so now is the time to shop, people. Cyber Monday toy deals are still around so if you're hoping to snap up some bargains on behalf of Santa, you've come to the right place. When Cyber Monday ends you could have bagged some amazing bargains to make the kids in your life very happy this Christmas – and there's even time for everything to be delivered before the big day!
Retailers including Amazon, John Lewis, Marks & Spencer and Very have been slashing prices for Cyber Monday by as much as 70% off everything, from Barbie and Bluey toys to Lego sets and Nintendo consoles.
As a parenting journalist, I've been writing about toys – and buying them for my three children – for more than a decade so I know a thing or two about how to hack the Christmas chaos by doing all your toy shopping.
Want that smug 'I've done all my Christmas shopping, actually' glow? Read on for the best Cyber Monday toy deals to snag before they all go.
Cyber Monday toy deals live now
---
Cyber Monday toy deals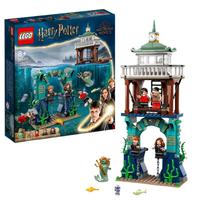 LEGO Harry Potter Triwizard Tournament: The Black Lake, was £39.99 now £32.99 | Very
Kids can stage a spellbinding contest with the LEGO Harry Potter Triwizard Tournament set. It features a buildable underwater scene with arch ruin, two caves and flexible LEGO elements to create the effect of two minifigures floating. There is also a toy boat and a pier model, with a minifigure-diving function. Save £7 on this set but be quick, 17 have been purchased in the last 24 hours.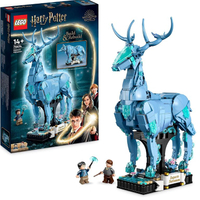 LEGO Harry Potter Expecto Patronum 2-in-1 Set, was £62.99 now £41.99 | Amazon
With this 2in1 LEGO Harry Potter Expecto Patronum figures set, fans can build either Harry Potter's stag or Professor Remus Lupin's wolf Patronus. The set is very easy and fun to build thanks to the always brilliant LEGO pictorial instructions. The fact you have the option to take apart and rebuild it into the other Patronus is a very nice touch indeed. The best gift for die hard Harry Potter fans. And yours today with a 33% saving and free delivery by 1st December.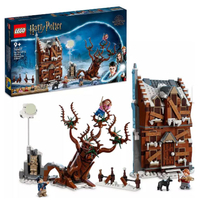 LEGO Harry Potter The Shrieking Shack & Whomping Willow, was £79.99 now £62.99 | Very
Now this is a brilliantly fun set to build, just look at the shapes that Whomping Willow is throwing, this buildable toy brings together two of the Harry Potter films' most popular locations: the Shrieking Shack and the Whomping Willow. But, with 29 added to baskets in the last 24 hours it's selling fast so be quick to bag your bargain of £17 off and free delivery.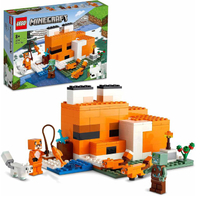 LEGO Minecraft The Fox Lodge House, was £17.99 now £11.99 | Amazon
Bound to be a hit with little fans of Paw Patrol, this Pup If you've got a Minecraft fan, t hen we've got the LEGO deal for you. This 193 piece build will make the perfect stocking filler for your little builder. Save 33% and have it delivered by 1st December - winning.
Further discount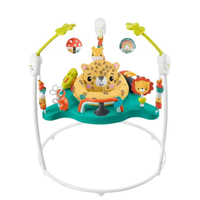 Leaping Leopard Jumperoo| was £119.99 now £69.99 | Very
Suitable from 6 months old, this will see your little one right through to walking. While not small, it's a great investment and will help your little one to start experiencing the world in an upright position as their upper body is supported while they can strengthen their leg muscles by having a good bounce. It means you can make yourself a quick cup of tea while they are occupied nearby. Very have knocked another tenner of this, saving you a whopping £40 in the Cyber Monday sale.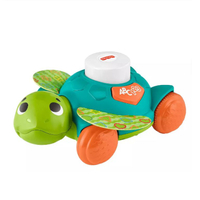 Linkimals Sit to Crawl Sea Turtle | was £32.99 now £22.99 | Very
Great for your little one form 9 months old, this fun sea turtle is a great musical activity that encourages crawl-and-chase play, as the light-up, press-and-go functions mean the turtle rolls forward and talks to encourage baby to crawl and chase. Save £12 on it over Cyber Monday.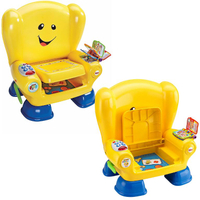 Laugh & Learn Smart Stages Chair | was £59.99 now £34.99 | Amazon
A snack chair that doubles as a teacher - what's not to love? This chair is packed with fun activities that encourage your child to learn, discover, and explore. The light-up remote control-style panel helps them learn basic shape and number skills and has multiple difficulty levels so learning grows as your child does.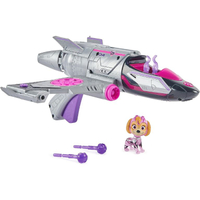 The Mighty Movie, Transforming Rescue Jet with Skye | was £49.99 now £29.99
If, like our family editor you sat through the latest movie vowing not to spend anymore on Paw Patrol merch, then scroll on by, if however you accepted your fate and knew you would be buying then we have found THE deal for you. With a whopping 40% off and free delivery this is a great buy for any Paw Patrollers in your life.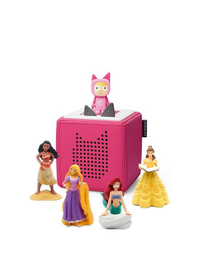 Tonies Pink Starter Set Bundle | was £139.99 now £99.99
This all-in-one audio system is sure to keep your little one entertained for hours. Simply turn it on and put your chosen figure – from The Little Mermaid's Ariel to Disney Princess Beauty – and let the music begin! There are tons of stories to be heard, tunes to sung and whole new worlds to explore.