'Having children inspired us to set up our own business': Two mums reveal how they got started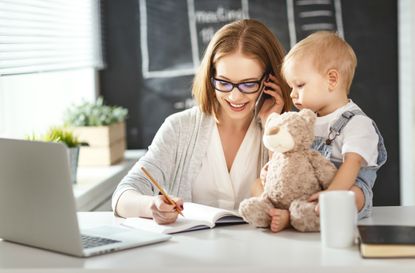 (Image credit: Getty)
Goodto Newsletter
Parenting advice, hot topics, best buys and family finance tips delivered straight to your inbox.
Thank you for signing up to GoodTo. You will receive a verification email shortly.
There was a problem. Please refresh the page and try again.
Going back to work after maternity leave is a big milestone. If you're a busy mum and want to go back to work with more flexibility, setting up your own business could be the answer for you.
Being a new mum is a whirlwind of changing nappies, feeding your little one and enjoying precious moments together. But the time will come when maternity leave is over, and you're making the decision whether to return to work. It's a phase of mixed emotions; excitement, but also potentially stress and worry.
Many mums dream of working for themselves. Imagine choosing your working hours, having the option to work from home, drop your kids off to nursery, and pick them up on time.
You could spend quality time with your little ones during the summer holidays and attend all their school plays. It's no surprise that the amount of freelance mothers has doubled since 2008 and mums who work for themselves now account for one in seven of all self-employed people in the UK.
But once you have the big idea for a new business, what are the practical considerations? We consulted two working mums and business owners Victoria Jennings and Kate Stewart, for their advice on how to set up a business successfully.
After having children, both Victoria and Kate decided a 9-5 full-time job wasn't the best option for them when parenting. Both mums wanted flexible working hours, and decided to set up their own businesses to make work fit around their family life.
Following a traumatic 48-hour birth with her daughter Ana in 2009, Victoria Jennings went on to suffer from postnatal depression and anxiety. She didn't realise at the time, that this was the start of her journey to becoming a successful six-figure business owner.
Victoria returned to work after just four months after the birth as a Personal Assistant, and found she was only seeing her daughter for an hour a day. She realised that something had to change and trained as a child-minder so she could have flexibility to be there for her family. This became the driving force behind the creation of her Bloom baby class franchise designed to help parents and grandparents learn how to strengthen their bond with their babies using music and song.
Kate's path to running her own business started out quite differently. She was expelled from school at 15 leaving with no qualifications, and fell pregnant at just 17. Deciding to take control of her life and future, Kate studied for a Business Management degree, while working as a secretary in the Heritage Market in Liverpool as a single mum.
Kate, who recently appeared on Channel 4's new undercover show The Secret Teacher, went on to run a string of beauty salons and made her first million at just 23. Kate continues to work hard to provide the best life possible for her four children, three of which are under four-years-old.
Here, both 'mumpreneurs' share their top tips on how to set up and manage your own successful business.
How to set up a business: 9 top tips
1) Choose the right business name
In this competitive market, you need a catchy business name. But before you order business cards, build a website and start marketing your brand, make sure the name or a similar one doesn't already operate. There may also be sensitive words or expressions which are copyrighted by an existing company. Use the 'company name checker' and' trademark checker' on the Business Link website as a guide.
Kate advises: 'Your business name should stand out, but should also be a representation of what your business is. I wouldn't suggest making it too long and you have to be able to imagine it being incorporated into a logo, branding and having an identity of its own.'
Once you have chosen a memorable business name, you will need to register this with Companies House and you will be issued a certificate to confirm your company's registration.
2) Register yourself as self-employed
It's important that you get registered as self-employed and inform HMRC (Revenue and Customs). Just click on the HMRC website for full details. They also have over 200 videos that explain things brilliantly and a handy how to start a business and setting up as self-employed checklist.
It's important to check to see if your small business requires a license or permit to operate. For example, there are licenses which permit you to sell food, alcohol, trade in the street and sell goods both online and intentionally.
3) Does your business have a market?
You need to know there's a strong enough demand for your service or product before you spend too much money or time on it. It is important to think about what makes your idea stand out - and choose one that you are passionate about!
Victoria suffered with postnatal depression, and as a result struggled to bond with her daughter. She found it difficult to attend parenting and baby classes because of her anxiety, but this inspired her to create welcoming parenting classes. Victoria said: 'It's as much as following your dreams and passions as well as putting your skills into something. Being a parent and going through post natal depression gave me confidence to do something and follow it through.'
4) Write a business plan
Good market research is crucial when you're starting a business. This doesn't have to involve lots of money either - in fact, market research sites such as Euromonitor and Mintel publish reports into a variety of different topics. So check these websites to see if there has been any recent research that's relevant to you and your new business idea.
Like any project, how to start a business successfully depends on a good plan. It doesn't have to be fancy but you should write down what your goals, spending details, how you will cover costs and what you plan to charge for your product.
Kate advises: 'You can find a template business plan online and adapt it to your business. A business plan should outline your concept, what it is, how it solves problems and how it is useful to your target market. You'll need to have an understanding of your competitors. Take a look at their trends/themes and whether you can match them.
Then, you'll need to know how your company will be structured. Are you running it yourself? Or, will you delegate some work to others.'
Kate continued: ' Business workshops are great if you're just starting out. Find yourself a business mentor, and make sure you're a member of the British Chamber of Commerce.'
There are a number of organisations that can help you find a business mentor, such as online government mentoring service mentorsme.co.uk.
5) Get online
Having a website is almost essential now and it doesn't have to cost a lot of money. Free websites like Moonfruit, Weebly and Wordpress offer easy templates without needing any technical skills.
You can also buy your website name easily, e.g. if you set up a cake business and call it: 'Love Cakes', you can buy the domain name 'lovecakes.com' or 'lovecakes.co.uk' from a website such as 123-reg.co.uk or godaddy.com. You can then direct that website address to go to your free website. It might sound tricky, but once you've bought the name, your provider will offer you support. You can even have a business email address such as 'orders@lovecakes.com'.
6) Network
The online resource FindNetworkingEvents is a great way to access networking events, business clubs, seminars and workshops in your local area. Kate said: 'Networking events are great places to market your business and meet people.'
Social media websites such as Facebook, Twitter and LinkedIn can be invaluable when you're learning how to start a business. You can set up a Facebook page and get your friends and contacts to 'like' it and spread the word. Use it to showcase your service or product, highlight any offers or new items and interact with your customers. Twitter can also work out well if you follow relevant users and engage with them.
Tell people what you're doing - mums at the school, your neighbours, friends at your local gym. Word of mouth is still one of the most powerful tools around and people are always keen to support those they know and local businesses.
7) Be realistic when it comes to your finances
Before decided to set up your own business, Kate advises: 'You should weigh up your childcare costs, travel expenditure, weekly food shop and household budget. It's important to work out if going back to work or setting up your own business is going to be financially beneficial to your household.'
She continues: 'You must have an idea of you financial projections - what you expect to be coming in, and what expenses you'll have going out of the business. If you're starting out I'd recommend monthly projections, or quarterly, and as you become more established you can look at yearly projections.'
Funding is one the most important aspects when working out how to start a business. Avoid spending too much to start with. You may have to invest in products or equipment to get going, but if possible, avoid investing in anything that requires a big commitment.
If you don't have the money to start with and don't want a bank loan, you can see if you're eligible for a small government business grant. Check the Business Link website for details. You might also prefer to set up a business bank account - talk to your existing bank first, then shop around for a good deal.
How to set up a business: Is the price right?
Too often, people get the pricing wrong for their service or product. Under and over pricing can be equally devastating, so spend some time deciding on the right price. Work out exactly what you will spend on making/producing each item, or how long the service will take - and cover your costs plus profit. Remember, people are paying for your time, expertise and the convenience of not doing it or making it themselves.
8) Self-belief and confidence
Confidence is key for business success. Kate advises: 'The most important thing is self-belief and self-confidence. Don't think because you've had a baby you're any different to the person your were before. You still have to have that go-get-them attitude. You have to get up in the morning and look at your child and think I'm doing this for you. My biggest inspiration are my children. They're the biggest drive behind you.'
9) Make quality time for your kids by being organised
One of the most important things is dividing your time between your business venture and your children. Every minute of your time needs to be used and planned productively. Making time for your children is crucial and when you do get that time together make sure it's quality time without mobile phones or emails.
Victoria said: 'I love a good notebook and a planner, I am very old fashioned and have to have everything written down. At the beginning of each week I write down my goals/actions and tasks that I have to complete. Then each morning I write out my daily tasks, prioritising each one. This helps me stay focused on what needs to be done before school pick-up times.'
Become a professional multitasker
Multitasking will become your superpower. Learn how to multitask effectively in order to make best use of your time. Think baby on your hip while you take a phone call.
Victoria said: 'My secret to multitasking is that most of my phone calls are taking place whilst I am cleaning or tidying the house. I see it as an opportunity to wash the dishes or empty the washing machine etc whilst I am on important calls! No one has yet figured out this is what I am doing so it works well!'
Create a support network
One of the most important things when starting a business is asking for support from friends, family or child-minders. It's important to find a reliable childcare or a nursery you can use when things get busy. Check gov.uk to see if you are eligible to receive 30 hours of free childcare a year if your child is aged between three and four-years-old. Your eligibility depends on if you are working, how much you earn, your partners employment and income, and your nationality.
Kate said: 'I don't have a big close-knit family around me, so I had to put my kids in nursery. Handing your kids over to someone else to care for them is a massive deal so I did a lot of research. Ofsted is the best place you can go to, check out what other people are doing.
'Search social media forums, or parenting groups and read over other peoples reviews and comments.'
Parenting advice, hot topics, best buys and family finance tips delivered straight to your inbox.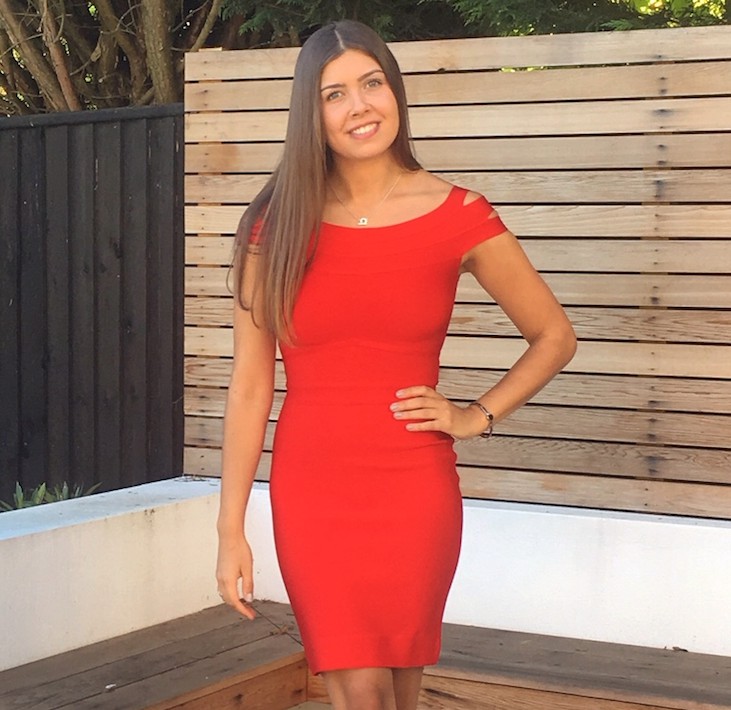 Sibelle Mehmet is a Junior Digital Writer at Goodto.com. She joined the team in April 2019 and was her first job since completing a MA in Magazine Journalism at City, the University of London in the summer of 2019. Sibelle previously interned at a number of national titles including OK!, Heat, Closer, Mother & Baby, and The Times Newspaper magazine. She's written extensively about the latest celebrity, showbiz, and royal news.