What's the cheapest way to heat a room? Plus 9 easy ways to keep warm without using the heating
Finding the cheapest way to heat a room is important for households looking to cut their energy bills this winter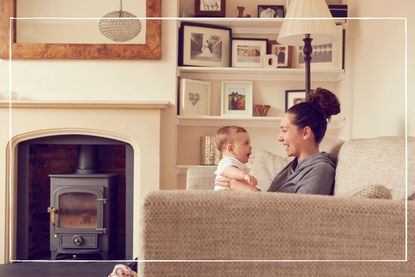 (Image credit: Getty Images)
Recent updates
This article has been updated to reflect the revised energy price cap figures that came into effect on 1 October 2023. It has also been fact checked and any out of date information amended or removed.
Knowing the cheapest way to heat a room is important, especially for families looking to keep their energy bills as low as possible over the colder months.
Many families are still worried about how much their energy bills will cost, despite the energy price cap dropping on 1 October. While energy bills will be lower than last winter, they are still more expensive than before the energy crisis, when the price cap was around £700 cheaper than it is now.
Heating expert at online retailer TradeRadiators, Nic Auckland, says: "As the cost of living continues to rise, it's becoming more and more expensive to heat our homes as well as pay for other essentials such as food. Heating our homes as cheaply as possible is essential in making sure we stay warm this winter, and saving as much money wherever we can is more than vital."
You might be tempted to avoid wasting cash by just heating the room you are in, rather than your whole property. Whether you're working in your home office or spending Sunday on the sofa watching Netflix, just heating the room you're spending all day in makes sense. But what's the cheapest way to do it?
What's the cheapest way to heat a room?
The cheapest way to heat your home is by using an efficient gas central heating system, thermostatic radiator valves, a room thermostat and a timer.
Gareth Kloet, Go.Compare's energy spokesperson, says: "At the moment gas is cheaper than electricity, so in real terms, using gas to heat a room, whether that be with gas central heating or a gas fire, should be cheaper than using an electric radiator or electric fan heater."
Under the energy price cap, until the end of December 2023:
The price per kiloWatt hour (the unit of measurement for energy) of gas is 7p
For electricity, the price is capped at 27p.
It's very difficult to put a figure on how much it costs to heat one room in your house using gas central heating and the radiator in the room. However, experts agree that it costs less to set your central heating to come on when you need it and just in the rooms that you are using, rather than running an indoor heater. Check out our guide to how many hours per day your heating should be on to avoid wasting heat unnecessarily.
But if you don't want to heat your whole house, and just want to heat the room you are in, there are two main options you can choose from:
How much does it cost to run a gas fire?
On average a gas fire costs between 21p and 49p per hour to run. This is based on a gas fire requiring anything from 3kW to 7kW of power. If you have a 5kW gas fire and used it for an hour, this will cost around 35p per hour to run. But the exact running costs will depend on how much energy your fireplace uses, the size of your room as well as how often you use it.
Uswitch says that if your living room or bedroom has a gas fire, it would only be worth using this rather than your central heating if the room is less than a third of the size of your home.
We've compared the cost of running a gas fire versus central heating to see which works out cheaper.
Using an indoor heater
If you don't have a boiler or don't want to use central heating all day, there are various types of electric room heater that will heat one room. These include bar heaters, convector heaters, oil-filled radiators, fan heaters and halogen-filled heaters. Some are portable, others fit to a wall.
When it comes to how much it costs to run an indoor heater again it depends on the type and model of heater you buy, how often you use it and how long you use it for. But these are likely to be more expensive than using a gas fire.
9 genius ways to keep your room warm
Whether you use central heating, plug-in heaters or a gas fireplace to heat your room, you'll want to keep it warm and stop any unnecessary heat loss. It's also a good idea to avoid these cheap heating myths that will actually cost you more money.
1. Upgrade your curtains or blinds
Thermal or blackout curtains and blinds can help to keep heat in your home during the winter (as well as keeping heat out in the summer). A thermal lining can create an insulating layer to help reduce heat loss when the curtains or blinds are shut.
Managing director at BlindsbyPost, Oliver Hudson, says: "Thermal blinds offer a cost-effective solution for reducing heat loss from windows, which means reducing your energy bills."
You can pick up blackout or thermal blinds from as little as £8, while a pair of thermal or blackout curtains will cost around £30, depending on the size you need. You can buy them from places like Dunelm, Amazon and Argos. Keep your eyes on the sales too - if you find curtains that are the right length but too wide, consider whether you might be able to split them and use a single curtain for two windows instead to cut costs even further.
2. Seal up draughts
Draught-proofing is one of the most effective ways to keep the heat in a room. Block cracks in floors and skirting boards and draught-proof your doors and windows. Heating expert at trades matching site MyJobQuote, Matthew Jenkins, says: "Invest in draught excluders for your external doors, and an inflatable draught excluder for your open chimney breasts. Always remember to remove your chimney excluder before using your fireplace, to prevent house fires."
Draughtproofing doors and windows could save about £60 per year according to the Energy Saving Trust, with more savings to be made if you have an open chimney at home.
You can pay a professional to draughtproof your home, or you can do a lot of it yourself following guides on YouTube. But if you do it yourself, be careful that you don't block anything that is designed for intentional ventilation, like an extractor fan.
3. Make use of blankets
Remember there are plenty of cheap ways to keep warm. Stay cosy for longer before you need to put the heating on again by making use of any blankets you have. Placing a hot water bottle under the blanket can help ramp up the warmth.
Alternatively, you could consider an electric blanket instead (we've done the sums to see which is cheaper and more effective to use - an electric blanket or a hot water bottle). If you're wondering how much it costs to run an electric blanket, it depends on what kind of blanket you have and how often you use it, but it's considerably cheaper than an indoor heater.
Always follow the instructions when using an electric blanket and keep an eye on its condition to make sure its safe to use.
4. Heat yourself rather than the room
If you can't afford to put the heating on, focus on heating yourself instead. In addition to using blankets, wear several layers. Focus especially on keeping your head, hands and feet warm.
Brand director at home comforts brand Kudd.ly, Laurence Booth-Clibborn says: "To keep warm and comfortable throughout the day, look for items of clothing made of wool, cotton, or soft fleece, as these materials are the greatest at absorbing heat. For a more pleasant night's sleep, consider switching out your regular nightwear for something warm but breathable. Hoodie blankets are the ideal additional layer for those icy evenings thanks to their thermoregulating qualities. They have a warm fleece interior and a microcool exterior, allowing you to sleep blissfully."
You could also consider heated gloves, insoles, gilets, heat pads and footwarmers that either plug into the mains or charge up via a USB and cost just 1p to 3p per hour to run.
Remember too that if you are struggling to pay your energy bills, help is available. Reach out to your supplier as a first port of call.
5. Use radiator reflectors
Putting tin foil behind radiators reduces heat loss from radiators by reflecting heat back into the room and stopping it being lost via cold external walls. You can either buy specialist radiator foil, like this from Amazon, or improvise with tin foil and cardboard to make it rigid enough to slide behind a radiator.
Our Money Editor tried them in her home - this is how she got on.
6. Use rugs if you have hardwood floors
If you have hardwood or laminate floors at home, think about switching to carpet or investing in a couple of inexpensive rugs to help your room feel warmer for longer.
Editor of Forbes Advisor, Kevin Pratt, says: "Trendy bare floorboards might look fab, but they can often allow cold air to seep into the room - far from ideal if you're sitting at a desk or watching TV. Putting rugs down will help, and you can also buy gap-filler kits for £10 and upwards."
7. Rearrange your furniture
Have a think about how your furniture is laid out and whether it could be rearranged to help you feel warmer.
If you chair is near the doorway to the room or the window, you might find you tend to feel a draught, making you feel colder. Similarly, if you have radiator covers, or your furniture sits in front of a radiator, you might find that this is blocking the heat from effectively circulating around the room.
Even if your space only allows you to partially unblock the radiator, that will help the room warm up quicker when the heating does come on.
8. Keep doors closed
Warm air rises as it is less dense than cooler air, so depending on the type of property you live in, you might notice that it feels warmer upstairs than it does downstairs.
To help keep warm air downstairs during the day, keep any doors to your hallway and stairs closed. This is also a good place to add a draught excluder as a extra layer of protection against heat escaping.
If you live in a home with a conservatory, it's also a good idea to keep the door to it shut to prevent heat from escaping quickly out of the glass roof.
Also make sure you close any windows before putting your heating on to make sure any heat you generate isn't going straight out the window - literally!
9. Be wise when you do use your heating
Making sensible use of the valves on your radiators can help you avoid wasting money by generating heat in rooms you're not currently using. You'll either have manual or thermostatic radiator valves. Manual valves have a knob with the numbers one to six. You can turn them up, down or off depending on whether you want the room to be colder or warmer. One will be the coolest, six will be the warmest.
Thermostatic radiator valves (TRVs) have a digital display. They give you greater control over the temperature of your home than manual valves because you set the valve to your desired room temperature.
Head of brand at boiler and home emergency cover provider Hometree, Natasha Berthiaume, says: "Radiator valves are ideal for controlling the temperature across different rooms in your home. They are very affordable and you can pick one up for just £9.95 on Amazon. Alternatively, you could buy a smart valve, which is linked to your smart thermostat to control the temperature from one place, and helps save even more on your energy bills. The Energy Saving Trust estimates that you could save between £70 and £150 a year if you install thermostats and radiator valves in your home."
It's worthwhile making sure you know other ways to save energy at home to keep your bills as low as possible.
Rachel is a freelance personal finance journalist who has been writing about everything from mortgages to car insurance for over a decade. Rachel developed a passion for consumer finance and saving money when she moved to lovemoney.com. She later spent more than 8 years as an editor at price comparison site MoneySuperMarket. Rachel has since written for numerous websites and national newspapers, including The Mail on Sunday, The Observer, The Sun and Forbes. She is passionate about helping consumers become more confident with their finances, giving them the tools they need to take control of their money and make savings.
Sarah is Goodto.com's Money Editor. Sarah is an experienced journalist and editor with more than 10 years of experience in the Homes industry, working across brands such as Homebuilding & Renovating, Period Living and Real Homes. After segueing into the world of personal finance, acting as launch editor of GoodtoKnow's sister brand TheMoneyEdit.com, Sarah became Editor in Future's Wealth division with a focus on property-related finance and household bills, working across brands including GoodtoKnow and Ideal Home. She is passionate about helping people cut through confusing jargon to make the right financial decisions when getting on the property ladder and turning a house into a home.
Parenting advice, hot topics, best buys and family finance tips delivered straight to your inbox.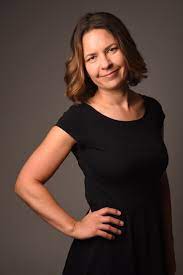 Emma Lunn is a multi-award-winning journalist who specialises in personal finance and consumer issues. With more than 18 years of experience in personal finance, Emma has covered topics including all aspects of energy - from the energy price cap to prepayment meter tricks, as well as mortgages, banking, debt, budgeting, broadband, pensions and investments. Emma's one of the most prolific freelance personal finance journalists with a back catalogue of work in newspapers such as The Guardian, The Independent, The Daily Telegraph, the Mail on Sunday and the Mirror.