Kidly SALE - unmissable £10 and under Flash Sale bargains
Kidly sale - but make it all under a tenner! Our Consumer Editor's top picks on kids' clothes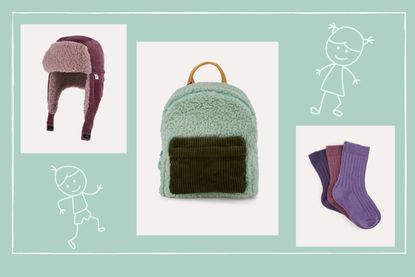 (Image credit: Future)
The Kidly sale is always a good place to pick up some bargains when it comes to clothes and toys for kids. But the £10-and-under Flash Sale running at Kidly right now is as good as sale shopping gets.
Rumour has it Spring is not far away yet I'm still loving my winter woollies - and so are the kids. So now's a good time to invest in some cosy bargains in the Kidly sale, where everything on offer is just £10 and under - music to many a parent's ears in the current economic climate.
Granted, Kidly isn't a place we shop at regularly. It's certainly not a cheap or cheerful option and yes, supermarkets are more affordable for decent kids' clothing. But the range of baby gear products, clothes and toys that Kidly stocks is impressive and their Kidly Label (opens in new tab) range is particularly good quality with lots of organic or sustainable materials and only OEKO-TEX certified clothing. So for special one-off buys - or sale rail bargains - Kidly remains one of my favourite places to visit on the rare occasion that I've got some money to spend.
Kidly stocks some of the best kids wellies (opens in new tab) around, for example, and they're one of my go-to shops when I'm after toys (opens in new tab) to give as special gifts, such as a for a 1st birthday.
Plus, Standard Delivery is free when you spend £50 and you can return orders within 365 days for a full refund.
Here are the Kidly sale items I recommend from the £10 and under flash sale.
1. Kidly £10 & Under Flash Sale - our top picks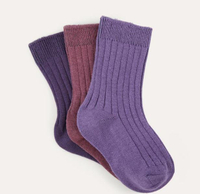 (opens in new tab)
1. Kidly Label Socks, was £10 now £8 (opens in new tab)
Socks aren't an exciting purchase and £8 for three pairs still isn't exactly cheap - but then you can't put a price on cosy little feet. And these Kidly Label super-soft socks are certainly cosy. They're made from recycled cotton for breathability with minimal environmental impact. Plus they're ribbed which means they're much more likely to stay put than your average sale sock. They're available in sizes 1-2 Years, 3-4 Years and 5-6 Years.
---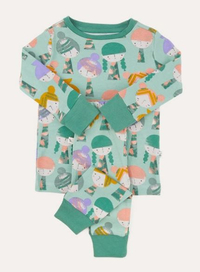 (opens in new tab)
2. Organic Pyjamas, was £22 now £8 (opens in new tab)
Mark my words, as a mother of three. Kids can never have too many pyjamas. Even if you're well stocked in the pyjama department thanks to Christmas, it's well worth buying a set of these jammies in the next size up and popping them away till next winter. Just don't forget where you put them! These are selling fast - just 6-12m, 1-2yrs and 4-5yrs left in stock.
---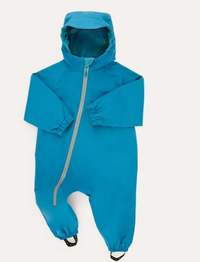 (opens in new tab)
Puddle Suit, was £35, now £10 (opens in new tab)
A puddle suit for a tenner. Need we say more? Run, don't walk (or pause to jump in muddy puddles). There are only sizes 3-4yrs and 4-5yrs left in stock but if your little one is that age it's a steal. And if they're older, it's well worth buying one and popping it away for future puddle jumping days. The reviews are glowing too, with customers saying it's easy to put on (bonus) with plenty of room for lots of layers underneath. My lads lived in puddle suits for years when they were tots, which helped turn many a rainy day stuck at home into a lively, memorable outdoor adventure.
---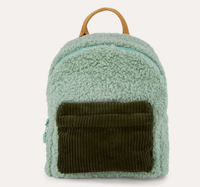 (opens in new tab)
Mini Teddy Backpack, was £25 now £10 (opens in new tab)
Even the most reluctant nursery-goer will surely be keen to get going in the morning with this adorable backpack made from recycled fleece and organic corduroy with adjustable shoulder straps for maximum comfort. We love the colour range - choose from Bay, Woodrose or Oat. It's super-practical too with a name label, handy internal pocket and even an elasticated bottle strap.
---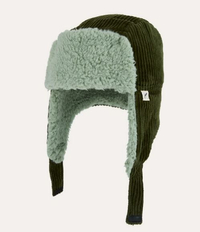 (opens in new tab)
Teddy Trapper Hat, was £20, now £10 (opens in new tab)
Keep little heads warm as toast with this cute trapper-style hat made from chunky organic corduroy and fluffy recycled teddy fleece fabric. I know all too well how tricky it is to keep hats on babies and toddlers but with a velcro strap to keep it in place, this is bound to be a hit. Pair it with the matching Teddy Mittens for the ultimate in cosy chic. It's available in a choice of colours but 'Seaweed' has the most stock left in all sizes (6-12m, 1-2yrs) except 3-6yrs.
---
Related features:
As a parenting specialist, Heidi has written for Prima Baby, Gurgle and Practical Parenting and was baby gear editor of Mother & Baby magazine for six years, looking after regular consumer features for the shopping pages as well as specialist consumer content such as buying guides and gift guides.