The best toys for 1 year olds in 2023: 20 tried and tested buys
The best toys for 1 year olds are fun, engaging to play with and highly supportive of this key stage in your baby's development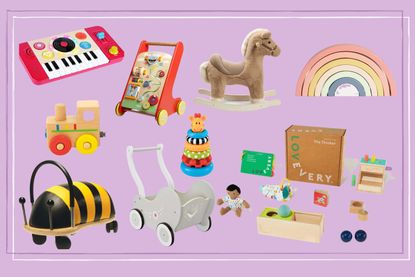 (Image credit: Future)
Goodto Newsletter
Parenting advice, hot topics, best buys and family finance tips delivered straight to your inbox.
Thank you for signing up to GoodTo. You will receive a verification email shortly.
There was a problem. Please refresh the page and try again.
Stimulate, educate, and delight with our pick of the best toys for one-year-olds.
Celebrations are in order — you've got yourself a one-year-old. But what are the best toys for this all-important age? And what should you get your not-so-little baby if you're shopping for the top Christmas toys or just looking for inspiration for the toy box?
At the tender age of one, babies go through some pretty key developmental milestones. Maybe they're on the move. Or perhaps they're taking their first steps. At the grand old age of one, babies are excited to explore the world around them and see, touch and taste it too. Therefore, choosing toys for one-year-olds isn't just about investing in items that will keep your baby's attention. It's also important to pick toys that will help them grow, learn and develop.
For example, toys like the best baby walkers, which encourage your one-year-old to move, are ideal as they make sure playtime is practical and fun. As do ride-on vehicles or prams which help them practice walking, and playing happy families.
But the best toys for one-year-olds can also hone their creativity skills, test their self-awareness, and emotional wellbeing, and better their grip. We say this because at this age, your baby is learning how to master their 'pincer grip' — the action of picking up small objects between their thumb and index finger. It might sound small, but this is a skill that will eventually help them to use a pencil or crayon at school.
So, to help you choose the best toys for one-year-olds, we've compiled a list of the top-rated toys to help mark the occasion.
How we chose and tested these toys
We went on the hunt for the best toys for one-year-olds and tested them out with a team of toddlers to make sure they are products that little ones will love. You can read more about how we test and review products but here's what we took into consideration when shortlising the best toys for 1 year olds:
So that you can easily find the best playtime buys to suit your 12-month-old, we have included sensory toys, toys to encourage physical development, and options that encourage role-play too.
We also picked products with a range of different aesthetics, from wooden toys that will look fantastic on the nursery shelf, to colourful toys with light and musical features that your child won't tire of - and which won't drive you mad!
Best toys for one-year-olds in 2023
---
---
---
---
---
---
---
---
---
---
---
---
---
---
---
---
---
---
---
---
---
How to choose the best toys for 1 year olds
Nothing matters more than your baby's safety so toys for babies should be chosen carefully. Keep these things in mind when shopping for toys for children of any age:
Check toy safety regulations - Check the item adheres to the relevant safety regulations for toys such as the CE mark. Many toys are not suitable for children under three years old so look out for these warnings and don't be tempted to buy something that isn't marked as safe for 0-3-year-olds.
Make sure it's age appropriate - Always make sure toys are approved for use by a child of your little one's age. Avoid anything with loose parts that your child could choke on and make sure any cords or strings are short and cannot become entangled around your baby.
Easy to clean - Babies of this age tend to pop absolutely everything in their mouths which means items can get mucky fast. Therefore, the best toys for one-year-olds are those that can be wiped clean, popped in the washing machine or even run through the dishwasher if it's safe to do so.
Buy from reputable retailers - All the toys in this list have been tried and tested by our parent reviewers and their babies so you can rest assured that we consider them good quality. But if you choose a toy that is not listed here, stick to brands and retailers that you know and trust.
Consider value for money - It's tempting to try and save some cash by choosing cheap, affordable items when you're shopping. While we love a bargain, it's often the case that pricier items give better value over the long term. Think about the difference between buying a cheap plastic toy compared to a more expensive wooden alternative. The latter could be passed down to younger siblings several times over and even last for generations, saving you money in the long run.
Toys for 1 year olds - how do children develop at this stage?
At this age, you may notice 1 year olds want the remote control, the dog's water bowl, or a set of car keys. They want 'non-toy toys'. These non-toy toys are great, too. As a parent, everything you're doing with your child is helping them to develop - from jangling your keys as they reach out, to giving them a pan and a wooden spoon. You know your baby better than anyone else.
In addition, Dr. Laverne Antrobus, a child psychologist who teamed up with kids toy giant Hasbro to remind us; "While for most adults, 'work' and 'play' are separate pursuits, for children play is their work – instead of being just a fun break, it is in fact how they learn, both about the world and themselves."
Gross Motor Skills
The NHS defines Gross Motor Skill as 'the big skills', they use the big muscles. They require balance and coordination and include a variety of big movements in play, such as running, jumping, hopping, crawling, climbing, kicking, pushing and pulling. Most 1-year-olds can sit without leaning on anything, crawl on hands and knees, pull to standing and coast between furniture.
The best toys for 1-year-olds working on their gross motor skills are;
Ride-on toys, pull-along toys, balancing or crawling-through toys
Fine Motor Skills
Fine Motor skills are the opposite, using smaller muscles for little things. Picking up small objects between their thumb and index finger; this is known as the 'pincer grip'. Children are either completely walking by their first birthday or getting there. Whether that's bottom shuffling, crawling or walking. They will want to explore more of the world outside the play mat.
They will likely want to start using toys that will help support themselves, stand up or even move around - such as walkers.
"All toys can help a child's development," says child psychologist Dr. Amanda Gummer. "The important thing is to provide children with a range of playthings and allow them to play freely with different toys. This helps with things like decision-making skills, self-awareness, emotional wellbeing, and creativity."
In order to engage a baby/toddler they have to feel challenged but also to feel triumphant with some aspects of what they are playing with. Toys to support early learning at home – encourage exploration, curiosity and decision making.
The best toys for 1-year-olds to enhance fine motor skills are;
Stacking rings, nesting toys, stringing toys, pom poms and tongs
The best toys for 1 year olds - our consumer editor's verdict
In our roundup, one of the standout products is the Mamas and Papas Bugsy Rocking Horse. 'It feels incredibly soft, looks fantastic in the nursery or playroom and is an instant hit with toddlers, who enjoy stroking its fur, making it rattle, and, of course, rocking it back and forth,' says our Consumer Editor Heidi Scrimgeour.
For musical tots, we'd highly recommend the DJ Mix & Spin Studio from Hape, which provided our little tester with hours of adorable dancing fun. 'It plays songs that will not only delight little ones but that adults will enjoy too - an important consideration when you think about how often you'll be listening to these tunes on repeat!'
Another big hit is the Lovevery Play Kit Subscription. You can either sign up for the full subscription or buy individual kits based on your child's exact age, explains Heidi. 'It was fascinating to see how much our testers adored playing with these toys for hours on end, which have clearly been cleverly chosen to appeal to specific developmental stages.'
While you're looking for the best toys for one-year-olds, you might also like the best toy for 18-month-olds, the best toys for two-years-olds and the best toys for three-year-olds. We've also got a guide to the best Frozen toys .
Parenting advice, hot topics, best buys and family finance tips delivered straight to your inbox.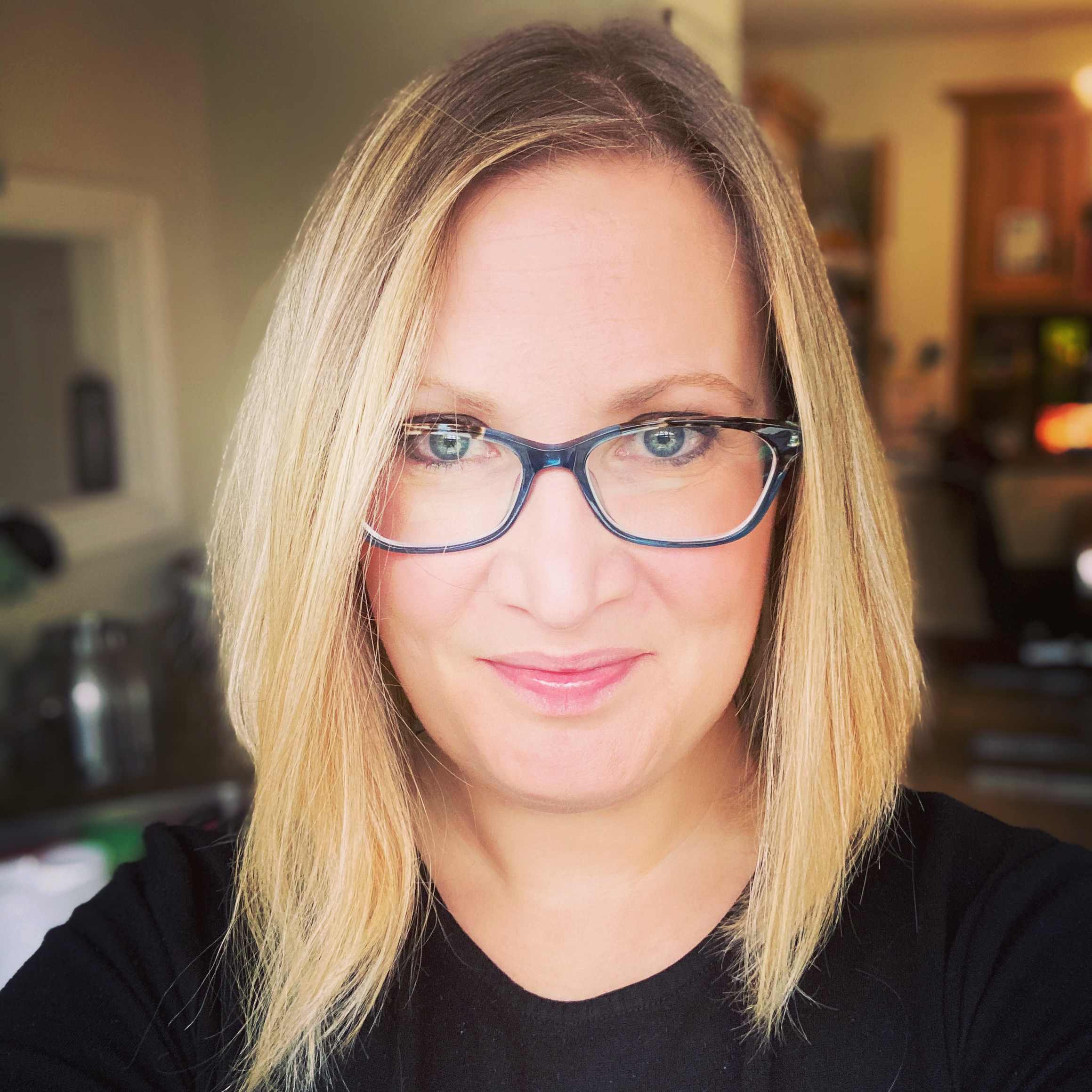 As a parenting specialist for more than 15 years, Heidi has written for most national newspapers and for a wide range of consumer magazines, including Mother & Baby where she was the Shopping Editor for six years, looking after regular consumer features including buying guides and gift roundups.