Will there be an energy bill freeze and how could it work?
Rumours are rife of an energy bill freeze to help families cope with rising prices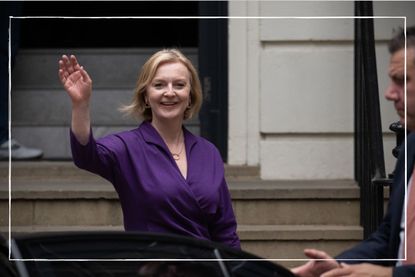 (Image credit: Getty Images)
Could an energy bill freeze be on the cards now that we have a new Prime Minister? Although nothing has yet been confirmed, there is strong speculation that new Prime Minister Liz Truss will introduce a freeze on energy bills.
This will be welcome news for families worried about how much their energy bills will cost when the higher energy price cap comes into effect on 1 October. Any new measures will be in addition to the £400 energy rebate that will be paid to almost all households from October.
Shortly after 12.30pm on 5 September, it was announced that Liz Truss had beaten Rishi Sunak to become the new leader of the Conservative and Unionist Party, and therefore Prime Minister following the resignation of Boris Johnson. Speaking after her win, Liz Truss said that she was going to 'deliver on the energy crisis' as well as tackling issues with supply that are pushing prices higher and higher. Liz Truss also promised 'bold action to get all of us through these tough times' in her first tweet since winning the party leadership race.
I am honoured to be elected Leader of the Conservative Party.Thank you for putting your trust in me to lead and deliver for our great country.I will take bold action to get all of us through these tough times, grow our economy, and unleash the United Kingdom's potential. pic.twitter.com/xCGGTJzjqbSeptember 5, 2022
See more
It is yet to be confirmed if the government will adopt any of the measures that other European governments have introduced to help make energy bills more affordable as energy prices continue to rise in Europe too.
Will there be an energy bill freeze and how could it work?
It has not yet been confirmed that there will be an energy bill freeze, but it looks likely that Liz Truss' plan for tackling soaring energy bills will be announced on Thursday 8 September. In her first speech as Prime Minister on 6 September, Liz Truss said that she would 'pursue three early priorities' including energy bills: "I will deal hands-on with the energy crisis caused by Putin's war. I will take action this week to deal with energy bills and to secure our future energy supply."
At the end of August, it was announced that average energy bills (based on typical use) would rise by around 80% to £3,549 from the current level of £1,971 from 1 October. With the current pricing structure, prices are predicted to rise further into 2023. While the £400 energy rebate will start to be paid from October, there has long been criticism that it would not be enough to help cushion the blow of rising prices.
Dr Craig Lowrey, Senior Consultant at Cornwall Insight, who have been monitoring energy prices throughout the crisis, said: "There are several avenues that can be explored including a review and expansion of the current support package of at least £400 per household."
When speaking of Cornwall Insight's January 2023 price cap predictions, Dr Craig Lowrey added: "It is essential that the government use our predictions to spur on a review of the support package being offered to consumers. If the £400 was not enough to make a dent in the impact of our previous forecast, it most certainly is not enough now."
It has been reported that Liz Truss' energy plan will include fixing average energy prices at the current cap level or lower, therefore avoiding the hefty price rise in October. Other outlets are reporting that prices could be fixed at around the £2,500 mark, but it is yet to be confirmed. Reports also state that the government will set a new unit price for gas and electricity, effectively cancelling the pricing structure set by energy regulator Ofgem. This will be welcome news to millions of families across the country who have been struggling with rising costs.
However, we don't currently know whether the freeze will apply to everyone or whether it will be limited to those most vulnerable. There is also currently no clarity around what will happen to those who have fixed their tariff at a rate higher than the current price cap, in the hopes of staving off further hikes down the line. But money expert Martin Lewis has promised to push for fairness once any new measures are announced.
Many asking me "what happens to those who have fixed their tariff if their is a policy to freeze energy prices?"I just can't answer. The freeze prices policy is just a rumour. We don't know if it is for all, or just vulnerable. I'll of course push for fairness if it happensSeptember 5, 2022
See more
According to Bloomberg, fixing prices could cost as much as £130 billion over the next 18 months. It is expected that this will be financed by government-backed loans. While some have argued that any support should be at least partly funded by a windfall tax on energy companies who have been reporting record profits, this has been ruled out by the new Prime Minister.
What other cost of living support has Liz Truss pledged?
The new Prime Minister has vowed to tackle supply problems that are pushing energy prices higher, but it is not yet clear how this will be achieved.
Other measures promised by Liz Truss include £30 billion of tax cuts, including a reversal of the National Insurance hike that came into effect in April 2022. It is likely there will be an emergency Budget later this month where plans will be announced.
As soon as any measures are announced, we will cover them on Goodto.com and explain how they will affect you.
Sarah is Goodto.com's Money Editor. After segueing into the world of personal finance from the Homes sector, and acting as launch editor of Goodto's sister brand TheMoneyEdit.com, Sarah now focuses on family finance. She is passionate about cutting through confusing jargon to help people make sound financial decisions, avoid overspending and set themselves and their families up for a financially-stable future.