I told you this robot dog would be this year's hottest Christmas toy and now toy retailers agree - here's where to buy it before they sell out
Retailers predict what this year's most popular Christmas toys will be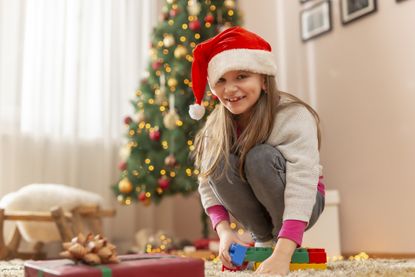 (Image credit: Getty Images)
The Toy Retailers Association has announced its DreamToys list for 2023 with toys priced from under £10 to over £100 making the cut.
Welcome to that time of year when toy retailers big and small claim to have compiled the ultimate list of the top Christmas toys to pop under the tree to light up little faces on December 25th. With so many toy lists to sift through - from Hamleys hottest Christmas toys to Argos' must-have Christmas toys - working out what's actually worth buying can be a real challenge, but the Toy Retailer's Association claims to have "the most authoritative prediction" of what this year's hottest toys on the high street are set to be.
Compiled by an independent panel of toy experts and retailers, the DreamToys list exists to inspire gift-givers across all ages and budgets. It features toys picked by the panel based on a range of criteria including the value they bring to playtime, the play patterns they inspire, and the emerging playtime trends they represent.
Here, we share all 20 of the toys that kids are predicted to wish for this Christmas. And, since parents everywhere will be keen to snap them up before they inevitably go out of stock, we've included details of where you can buy them for a good price.
What are the DreamToys for 2023?
We don't like to boast but more than a third of the toys on the Toy Retailers Association DreamToys list also made an appearance on our very own roundup of this year's must-have Christmas toys, which we published back in September. What are the chances?! Clearly, we have our finger on the pulse.
Toys that appeared on both lists include the Cookeez Makery Oven Playset (£34.99, Boots), the Star Wars Ahsoka Starship (64.99, LEGO), and our favourite techy toy that's brand new for 2023 (we've got one in the office that we're itching to review), the brilliant MINTiD Dog-E (£74.99, Amazon) which actually makes us wish we were kids again. Robo dogs were a thing we could only dream of back then...)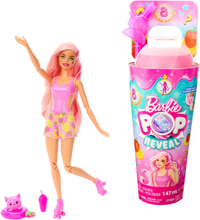 Barbie Pop Reveal, was £26.99 now £19.99 | Amazon
This is the ultimate sensory unboxing experience - unwrap it to reveal a fruit-scented Barbie doll along with a puppy figure and a squishy toy plus matching accessories.
---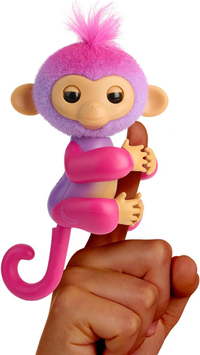 Fingerlings 2023, was £17.99 now £15.99
A cute cross between a collectible and an interactive toy, Fingerlings are back and they're better than ever - they say hello and their hearts glow when you pop them on your finger plus they make more than 70 adorable sounds and reactions.
---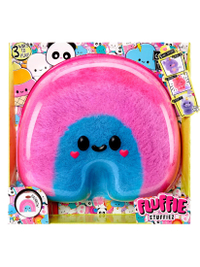 Fluffie Stuffiez Large Plush, was £34.99 now £26.99 | Very
Kids go crazy for these cute plush toys and we can see why - they're soft and snuggly with quirky personalities plus when you pull the fluff you'll reveal a surprise Unicorn collectible character and it comes with a squishy storage bag.
---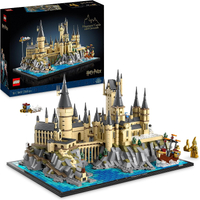 Harry Potter Hogwarts Castle & Grounds, was £149.99 now £112.99 | JD Williams
No Christmas toy list is complete without a LEGO set and this is the one to go for if you have a Potterhead in the house. It's billed as a set for adults but why should they have all the fun? The finished LEGO set features Hogwarts castle including the Main Tower, Astronomy Tower, Great Hall, and Boathouse.
---