We tested the Inglesina Aptica XT Travel System and it deserves all the applause it gets
The Inglesina Aptica XT Travel System is a feature-packed star and we can't imagine using anything else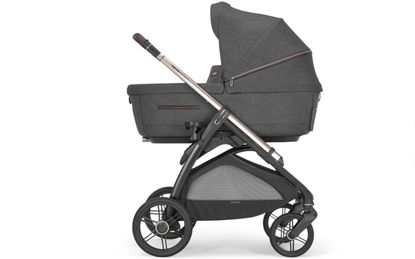 (Image credit: Inglesina Aptica XT Travel System)
Reasons to buy
+

Large and comfortable carrycot

+

Lightweight and easy to manoeuvre

+

Stylish
Reasons to avoid
-

Bulky when folded

-

Expensive

-

Only half raincover
The Inglesina Aptica XT Travel System easily made it into our guide for the best prams based on consumer testing, but we've been delighted to discover just how much more this little beauty has to offer.
If you're looking for the best pram for your newborn or infant, the Inglesina Aptica XT Travel System is a worthy contender. But for those of you after a stylish, all-season stroller with multiple configurations that will provide your little one with the safety and comfort they need, this feature-rich gem suddenly becomes unbeatable.
Reviewed by
For this review, Goodto.com asked one of our parent testers to try out the Inglesina Aptica XT Travel System for a month with her baby, Remy, aged six months old at the time. Jess loved the system's versatility, smooth suspension, and how easy it was to put together and fold away.
"The Inglesina Aptica XT Travel System is a brilliant lightweight travel system that comes with everything you need to get you out and about," she told Goodto. "The suspension made the ride smooth for Remy even when the ground was more rough. The pushchair chassis folded quickly and easily only needing one hand. The car seat, carrycot, and stroller seat all fitted on easily without the need for adapters, etc."
In a nutshell
The Inglesina Aptica XT Travel System is a beautifully designed product that effortlessly merges style and functionality. It comes with all the accessories you could possibly need - car seat, carrycot, chassis, and storage basket - and is spacious, lightweight, and easy to fold away.
The versatility that this product offers ticks a huge box for us, with a design that makes changing the travel system into any one of its other four configurations quick and easy. Go from stroller to carrycot to car seat in just a few seconds.
Yes, the Inglesina Aptica XT Travel System is expensive, especially when compared to other, more well-known brands. However, if it falls within your budget, the features more than justify the price. These include the Welcome Pad mattress with ergonomic support that adapts to a baby's growth, the Darwin Infant Recline car seat for safe and relaxed travel, and a lightweight chassis that offers a smooth ride on all terrain.
Price & availability
"I really like the Inglesina Apitca XT Travel System," Jess told us. "Remy is six months old and in a bit of an 'inbetween stage' where sometimes he needs to lie flat to sleep and sometimes likes to have a look around when out and about. Due to the Inglesina being very versatile, it is quick and easy to change the travel system to ensure maximum comfort at all times."
Although the Inglesina Apitca XT Travel System does come with a lot of features, it's not the cheapest model on the market. However, on the whole, Jess feels the price tag is justified.
"The Inglesina Aptica XT Travel System has everything that you could need and has some very unique features which set it aside from others on the market," she told Goodto. "I do think you get a lot for your money with this travel system, but I do think this is more high-end budget, especially for a brand that isn't as well known as others in the UK."
The Inglesina Apitca XT Travel System is currently available to buy for £1,155 from Kiddies Kingdom.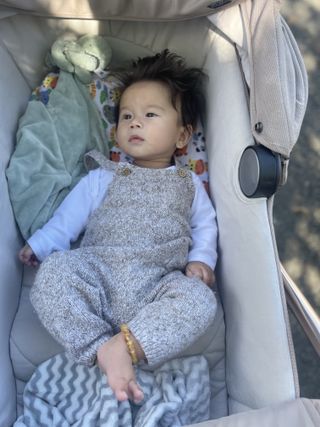 Design & features
Weighs: 10.2kg | Age: Birth to four years old
When a product sits in the kind of price range that the Inglesina Apitca XT Travel System does, you want to make sure it comes jam-packed with features to ensure you're getting your money's worth. And this little beauty certainly delivers on that front.
The main selling point of this product is its versatility. It offers five different configurations, making it ideal if you're a busy parent who's often on the go, with the carrycot being a particular standout.
"The carrycot is very spacious and even at six months old Remy still has plenty of room," says Jess. "I particularly love the feature which allows the carrycot backrest to be adjusted to raise Remy up so he can see out slightly or so he is not completely flat after a feed. The mattress is comfortable and there is a foam cylinder which can be placed in the mattress to prevent Remy from slipping down the carrycot."
Jess adds: "The system comes with a stand-up which was great for keeping in the lounge allowing Remy to sleep in the carrycot when at home - much easier than moving a Moses basket up and down the stairs."
One point worth noting is that Jess drives a reasonably sized family estate car and she did find that the carrycot and chassis took up a lot of room in the boot. However, the stroller seat and chassis were much more compact.
"The chassis is really lightweight and its one-hand fold is really quick and easy," Jess explains. "The chassis also stands up when folded and this prevents the handle from touching the floor which I love. The stroller seat is large and can be reclined easily. As Remy is still young the stroller footmuff was quite far from his body but this was easily fixed with a blanket."
Finally, the system's Darwin i-Size Infant car seat deserves a special shout as regardless of whether you're making a short trip to the shops or are off on a long road trip, it does a brilliant job of merging safety and comfort. Featuring a 360-degree base for a quick and solid attachment, the ergonomic shape ensures the baby's correct posture will be maintained throughout the journey.
"The fabric in the seat is super soft and I felt relaxed knowing Remy was comfortable. The carseat clips out of the car and onto the pushchair chassis in seconds which is ideal on the school run and for nipping into the shops," Jess says. "The only issue I did face was when I visited one supermarket I was unable to use a shopping trolley that allows baby seats to be fixed onto, due to the car seat's built-in adapters making it too wide to fit."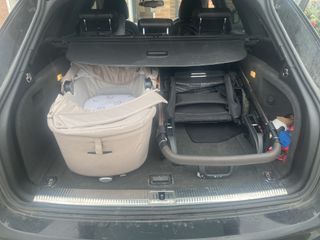 How we tested
Used the pram over the course of a month, come rain or shine.
Put the pram to good use while completing school runs, nipping out to the supermarket, running errands and on a muddy woodland walk.
Along with looking at the safety, durability and comfort, our tester also reviewed how easy the pram is to push and how easy it is to fold and store.
Things you won't find on the box
Available in three stylish colours (Pashmina Beige, Resort Blue, and Velvet Grey), the Inglesina Apitca XT Travel System is unmistakably glam with its bright finish and chrome details. Jess loved the look and feel of the system and the thoughtful finishing touches.
"The travel system definitely has a premium feel about it and comes with so many items and accessories," says Jess. "It has a large carrycot suitable for slightly older babies and a large basket to hold even the biggest of change bags. The carrycot also has a very handy pocket on the outside which was ideal for stashing my phone and keys."
Two huge selling points this product pushes are its suspension and how easy it is to fold away and Jess found that both of those points stood up when she tested the system with Remy.
"The suspension made the ride smooth for Remy even when the ground was more rough," she says. "The pushchair chassis folded quickly and easily only needing one hand."
Who's it best for
Our reviewer has felt comfortable recommending the Inglesina Aptica XT Travel System to all of her friends because she feels that the brilliant features are just different enough from other travel systems on the market to give this product a real edge.
On top of that, Jess feels that there's one group of parents in particular who will really love what the product has to offer.
"The Inglesina Aptica XT Travel system would definitely suit some one who likes stylishly designed products and someone who is on the go a lot. Especially mums on the school run etc."
Need an alternative?
Although the Aptica XT Travel system comes packed full of features, we understand that in today's climate it's a big expense that you may not be in a position to outlay. And the good news is, you don't have to.
The Ickle Bubba Stomp v4 Special Edition All-in-One Travel System with Isofix Base (£649, Amazon) offers a classy look at an unbeatable price, and when we tally up everything from cost and comfort to safety and style, we feel it's the best pram and travel system overall.
Looking for more? Discover our range of baby gear buying guides covering everything from the best convertible car seats to the best cot beds.
Parenting advice, hot topics, best buys and family finance tips delivered straight to your inbox.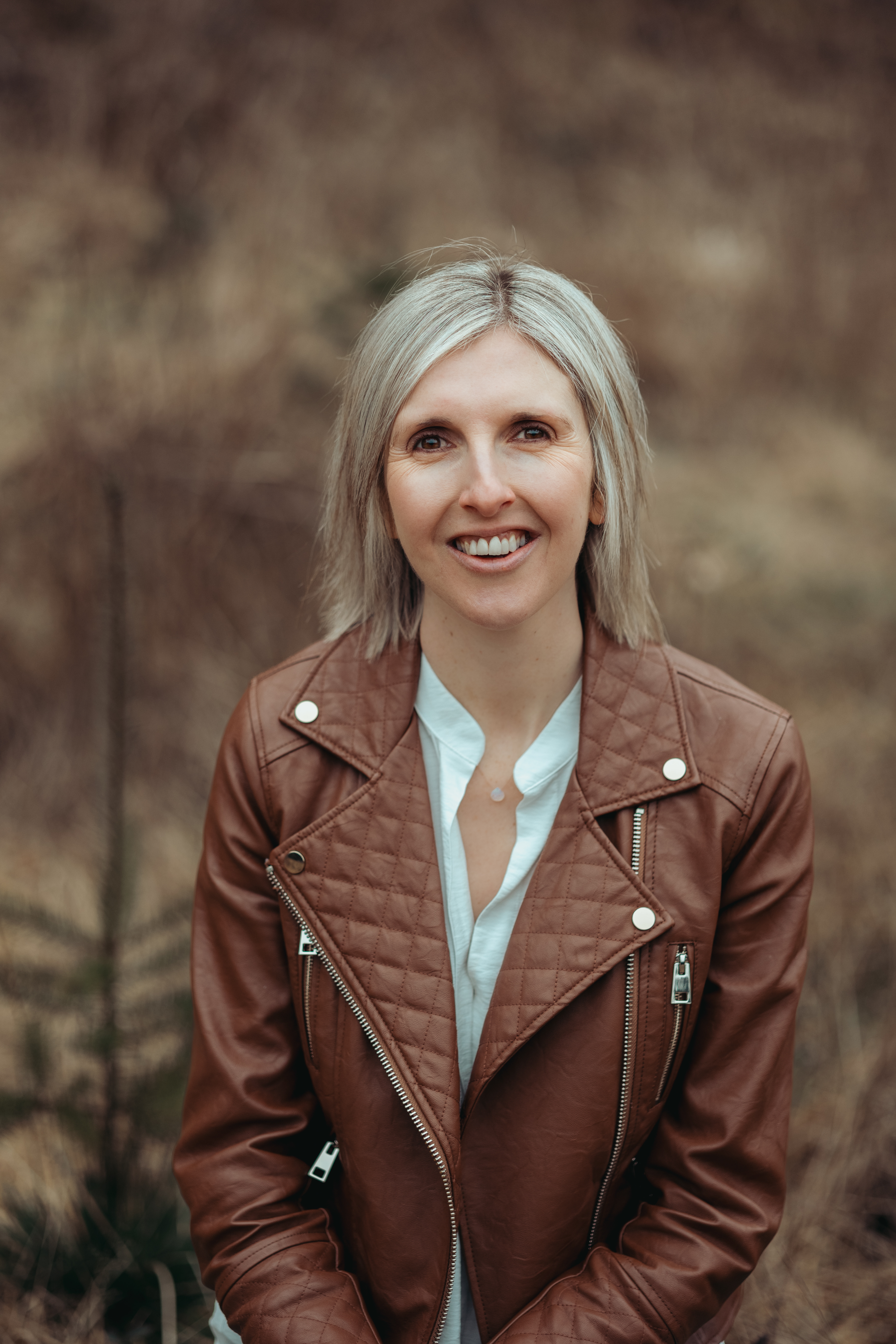 Kathryn is a freelance copywriter and editor who has created and proofed parenting, health and wellness, and pet content for evidence-based brands such as Fit&Well, Top Ten Reviews, LiveScience, Goodto, Product Hunt, and PetsRadar. A former social worker and end of life care educator, she has close to two decades of experience working with children and families. She lives on the outskirts of Bath with her husband, stepdaughter, and one very sassy little cat.