Eurovision party food ideas to whip up this weekend - our top 10
Watching the Eurovision Song Contest? Our Eurovision party food recipes honor the foods of many of the final's nations, from Ukraine to Finland...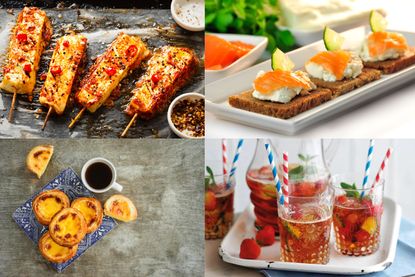 (Image credit: Getty/Alamy)
Goodto Newsletter
Parenting advice, hot topics, best buys and family finance tips delivered straight to your inbox.
Thank you for signing up to GoodTo. You will receive a verification email shortly.
There was a problem. Please refresh the page and try again.
The best Eurovision party food, including classic recipes from the countries of all your favorite entries.
It's Eurovision Song Contest time and, while we're always obsessed, this year it's the next level of excitement, with the UK hosting for the first time since 1998.
Live from Liverpool (the show starts at 8 pm on Saturday 13th May), the chosen city won't be the only place where the fun is, as living rooms up and down the land get that party started. So you'll be needing some Eurovision party buffet food, and you've come to the right place.
Celebrate our continent's cuisine while watching the show with our top ten Eurovision food ideas to complement this brilliantly bonkers evening, celebrating many of the nations whose songs are in the grand final. Of course, we must feature last year's winners Ukraine, so their national dish borscht is on the list, as well as this year's two Scandinavian favorites. From Finland, we have canapes made from their favorite rye bread, and from Sweden, it can only be their classic meatballs.
We also celebrate Australia – purely because the fact they're allowed in the show despite being in a different hemisphere is just so brilliantly Eurovision – with their classic Anzac Biscuits, as well as dishes from Germany, France, Cyprus, Portugal, and Spain. And, for the all-important Eurovision drinks table, it's got to be a nod to home with a classic jug of Pimms to celebrate the UK.
Easy Eurovision party food recipes
1. Borscht with horseradish cream
Serves: 8 | Skill level: Easy | Total time: 30 mins
Originates from: Ukraine
We can't do Eurovision food ideas without including a Ukrainian dish this year, and it can only be their national dish of borscht, a beautiful, vibrant beetroot soup. It's often served with a drizzle of sour cream, but this recipe elevates the dish to the next level with horseradish cream, packing a sharp flavor punch and beautifully complementing the creamy soup.
Sure, soup isn't exactly finger food, but you could serve it in mini bowls with chunks of crusty bread for dipping – Ukraine was known as the breadbasket of Europe, after all. Just don't spill it everywhere in excitement when your act of choice gets douze points…
Get the recipe: Borscht with horseradish cream
2. Smoked salmon on rye toast
Serves: 6 | Skill level: Medium | Total time: 25 mins
Originates from: Finland
Honour the Fins with their national favourite, rye bread – in fact, you could even go so far as to make your own. This one is topped with a Scandi favourite, smoked salmon, and a tasty mix of cream cheese, creme fraiche, dill and chives, but served with a range of toppings, such as smashed avocado and eggs, salami or even marinated herrings, would go down a treat. Excellent finger food to cheer on the favourites.
Get the recipe: Smoked salmon on rye toast
3. Swedish meatballs
Serves: 2 | Skill level: Easy | Total time: 50 mins
Originates from: Sweden
Next to IKEA, the most famous thing about Sweden is very possibly their meatballs (which are also intrinsically linked to the famous furniture store and the thing we probably buy from there more than anything else – so IKEA have even shared their own IKEA meatball recipe).
Celebrate the Swedes being a strong contender to win Eurovision this year and go for a twist on their classic meatball dish. Traditionally served with mashed potato, a cream sauce, and lingonberry jam, dish them up canapé style on cocktail sticks with a cranberry sauce dip (easier to get hold of here than lingonberry, plus you've probably got a jar to use up from Christmas…).
Get the recipe: Swedish meatballs
4. Anzac biscuits
Makes: 20 | Skill level: Easy | Total time: 20 mins
Originates from: Australia
Celebrate the glorious randomness of Australia being a part of Eurovision by baking the nation's favorite cookies. Traditionally sent out to the Australia and New Zealand Army Corps stationed overseas in World War I (because their ingredients meant they wouldn't spoil), they're an Aussie classic.
Serve them with tea, or if you're after something stronger for your Eurovision party, we feel they go fabulously with a rum-based cocktail or an espresso martini. Cheers to that, mate.
Get the recipe: Anzac biscuits
5. Camembert bake
Makes/Serves: 4 | Skill level: Easy | Total time: 15 mins
Originates from: France
A simple classic, like all good French food should be. This King among cheeses (although a brie also works wonderfully) is a great Eurovision party food choice. Bake in its box in the oven, adding a glug of white wine, some herbs (rosemary and thyme work especially well), and a clove of garlic, then serve up with a baguette and some veggies (we're big fans of celery here) to dip into the delicious melty cheese. Bonne chance, France.
Get the recipe: Camembert bake
6. Pork schnitzel bites
Serves: 4 | Skill level: Easy | Total time: 30 mins
Originates from: Germany
So the Germans aren't quite up there with the favorites this year, but we'd still like to honor them in our culinary spread, being such Eurovision heavyweights (they're one of the 'big five', who automatically qualify every year, along with the UK, France, Spain, and Italy, the biggest financial backers of the contest).
And it doesn't get much more Germanic than a schnitzel. In this case, they've been turned into bite-sized canapés stuffed with mozzarella and baked in a crispy Parmesan crumb. Serve with a cold beer. Prost!
Get the recipe: Pork schnitzel bites
7. Halloumi with a chilli kick
Serves: 6 | Skill level: Easy | Total time: 10 mins
Originates from: Cyprus
Marking Cyprus's appearance in the Eurovision final is their squeaky, salty, utterly delicious cheese, a favorite of barbecuing Brits in the summer months and a great addition to a Eurovision buffet. Halloumi doesn't need a whole lot done to it and toasted (ideally in a griddle pan), it will taste amazing just as it is.
But we like to improve on perfection, and it partners brilliantly with chili, so we highly recommend drizzling this chili oil with lemon and mint for a very welcome assault on the old taste buds.
Get the recipe: Halloumi with a chili kick
8. Smoked spicy chorizo with peppers
Serves: 6 | Skill level: Easy | Total time: 25 mins
Originates from: Spain
Enjoy the Spanish entry on the final's night with a spot of tapas, including this fine recipe for chorizo with peppers. Simply fry with Spain's favorite spice, paprika, and a good splash of sherry vinegar. This dish would pair beautifully with a classic patatas bravas, a tortilla, and perhaps some gambas pil pil, should you fancy going full holiday-in-Barcelona mode. Viva Espana!
Get the recipe: Smoked spicy chorizo with peppers
9. Pastel de nata
Makes: 12 | Skill level: Easy | Total time: 45 mins
Originates from: Portugal
We need sweet treats in the Eurovision party food mix, and they don't come much finer than a pastel de nata, Portugal's finest custard tarts. Transport yourselves to the streets of Lisbon while cheering on Portugal's entry with a tart and a strong coffee (Eurovision night is a late one, after all).
Of course, you could buy them from the bakery, but spending some time building up to the big night by making your own is highly satisfying – and will impress those party guests no end.
Get the recipe: Pastel de nata
10. Very berry Pimms
Serves: 4 | Skill level: Easy | Total time: 10 mins
Originates from: UK
Last year we were close to winning, much to the shock of the nation, so can we do it again? Raise a glass to Mae Muller, as she waits all night long to perform last just before the voting starts. And it only seems right to do that with Pimms, that most quintessential drinks from the UK.
This berry cocktail has strawberries and raspberries and mint in the mix, but cucumber and lemon will make things even more British. Cheers to that, we say.
Get the recipe: Very Berry Pimms
Video of the Week
Parenting advice, hot topics, best buys and family finance tips delivered straight to your inbox.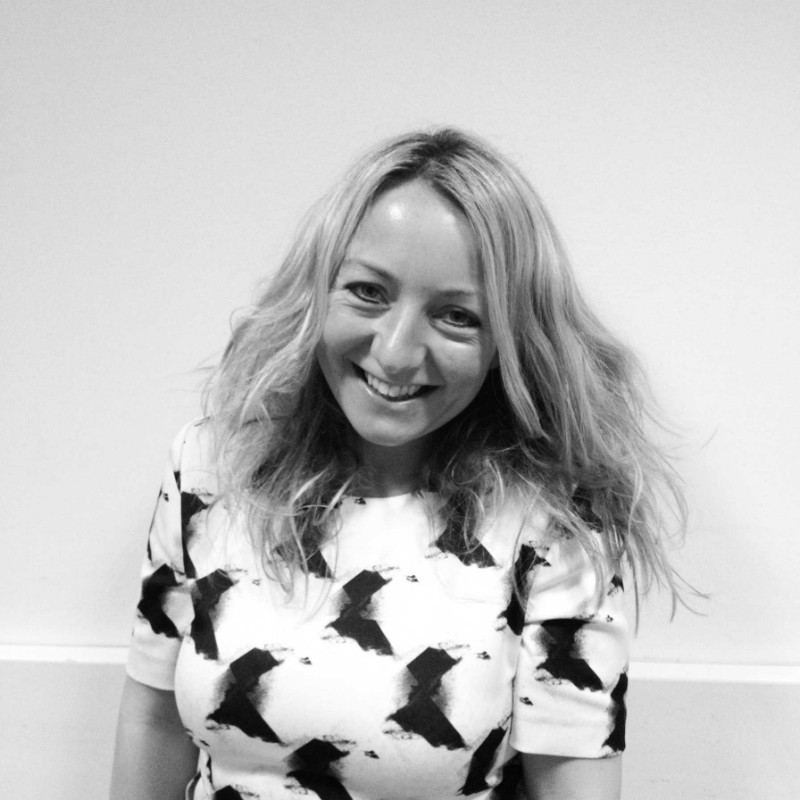 Lara Kilner is a writer and editor with two decades of experience in national newspapers, magazines, and websites. She writes about food, lifestyle, travel, health and wellness, and entertainment, and regularly interviews celebrities and people with interesting life stories and experiences. Her foodie content has included interviews with Jamie Oliver, Rick Stein, Queer Eye's food expert Antoni Porowski, the Hairy Bikers, Hugh Fearnley Whittingstall, Raymond Blanc, Andi Oliver, Paul Hollywood, Prue Leith, and Nadiya Hussain.