Revealed! Britain's most popular and most hated regional food in the UK
A survey conducted by the Gourmet Society has revealed our most popular regional dishes in the UK as well as our most hated foods...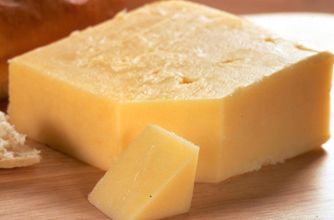 A survey conducted by the Gourmet Society has revealed our most popular regional dishes in the UK as well as our most hated foods too.
From Haggis to Stilton cheese, you'll be surprised at what foods have made the cut. But what came top of the list for Britain's most popular regional food?
The top spot goes to... Yorkshire puddings! Matt Turner, CEO of Gourmet Society, said: 'Brits are spoilt for choice when it comes to trying regional dishes from around the UK. I often eat all over the country when working, but there is certainly nothing better than coming back to Yorkshire to enjoy a proper Yorkshire pudding with a Sunday Roast.
'We can understand why it has been voted Britain's favourite, but it is nice to see a range of dishes from every part of the UK appearing in the top 10.'
Most popular regional dishes in the UK
1. Yorkshire puddings, 16%
Get the recipe: Hairy Bikers' Yorkshire pudding Yorkshire pudding is an English dish made from batter consisting of eggs, flour, and milk and is traditionally served as part of a Sunday roast dinner.
2. Cornish pasties, 12% This traditional pastry made in Cornwall is packed full of meat, vegetables and plenty of potatoes. It's a favourite for tourist when visiting the South West of England.
3. Devon cream tea, 11%
Get the recipe: Classic scones Clotted cream, strawberry jam piled high on top of a freshly baked, buttery scone. Traditionally served with tea or part of an afternoon tea spread.
4. Bakewell tart, 9% This sweet treat originates from Derbyshire and is an English confection consisting of a shortcrust pastry shell beneath layers of jam, frangipane, and a topping of flaked almonds.
5. Cheddar cheese, 7%
This Somerset favourite has changed the way we eat pasta, pizza and even a speedy sarnie.
6. Welsh cakes, 5% Welsh cakes, or pics, are traditional in Wales. Dating back to the 19th century these little cakes have become a modern favourite.
7. Scouse, 4% Scouse, also known as a beef or lamb stew, is a popular dish originating from Norway. It's a hearty dish that has become popular with people in Liverpool.
8. Pease pudding, 4% Pease pudding is a savoury pudding dish that is made with yellow split peas and often serves with bacon or ham.
9. Soda bread, 4%
Get the recipe: Soda bread Soda bread is an Irish loaf that is loved by many in the UK. It's sold in most supermarkets and can be easily baked at home too.
10. Lancashire hotpot - 4%
Get the recipe: Lancashire hotpot This hotpot is made with meat, onions and potatoes galore. It's a big hit with people in Lancashire.
Most hated regional dishes in the UK
1. Haggis, 15%
This Scottish dish consists of sheep's or calf's offal mixed with suet and oatmeal.
2. Jellied eels, 13% Originating from the 18th Century, this East End favourite consists of chopped eels in a set jelly.
3. Stilton cheese, 7%
One of the strongest cheeses in flavour and smell, the Stilton cheese comes in two forms – blue, the stronger, more popular version and white, the less known or eaten type.
4. Kendal mint cake, 7% Kendal Mint Cake is a glucose-based confection flavoured with peppermint. It is popular with hill climbers or ramblers as it's a quick sugar source.
5. Pease pudding, 6% It's a love hate food – just like Marmite!
What's your favourite regional dish in the UK? Comment below!
Jessica Dady is Senior Content Editor at Goodto.com and has over 10 years of experience as a digital journalist, specialising in all things food, recipes, and SEO. From the best food hampers to cookbooks, from the best cake stands to baking sets, Jessica has a wealth of knowledge when it comes to must-have food products. A passionate baker, she spends much of her time creating celebration cakes for friends and family - particularly for her two lucky children.