We earn a commission for products purchased through some links in this article.
Great news Creme Egg fans! McDonald's is bringing back one of its most popular desserts, the gooey Creme Egg McFlurry - and just in time for Easter too.
This ice cream favourite is available from the 21st March in most UK McDonald's restaurants and should cost you between 99p-£1.09 depending on which McDonald's branch you visit.
Not only have McDonald's launched Creme Egg flavoured McFlurries, they're also bringing back another classic – Cadbury's Caramel flavoured McFlurries too! The Caramel McFlurry has been round for year's dating back to 2002 when it was first released in the UK.
Both desserts really do sound like a treat! The Creme Egg McFlurry is made with classic soft-serve ice cream with crushed, gooey Creme Egg and pieces of Cadbury's milk chocolate. The Cadbury's Caramel McFlurry is made with pieces of rich caramel chocolate instead of the Creme Egg.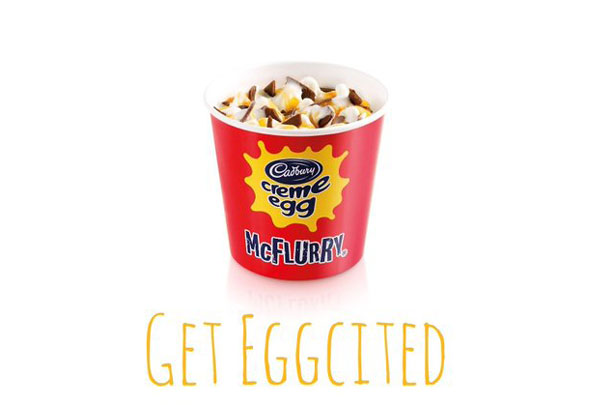 Many fans of the Creme Egg McFlurry took to Twitter to share their excitement:
One commented; 'I've been soooo good, this is only my 2nd #cremeeggmcflurry this year #yummmmm' whilst another fan said; 'When you make out to the kids that because they've been really good they can have a McDonald's tea, when matter of fact you've known since this morning one of these bad boys would be in your meal plan for the night #mcdonalds #cremeeggmcflurry #treatingthekids'
Another fan said; 'Creme Egg McFlurrys are back! 😍 Could today get any better? Sweet dreams! #cremeeggmcflurry', whilst another Creme Egg fan commented; 'Uh oh that time of year again #CremeEggMcFlurry #CremeEggHuntingSeason'
The McDonald's Cadbury Creme Egg McFlurry and Caramel McFlurry will be available for a limited time only until 1st May 2018.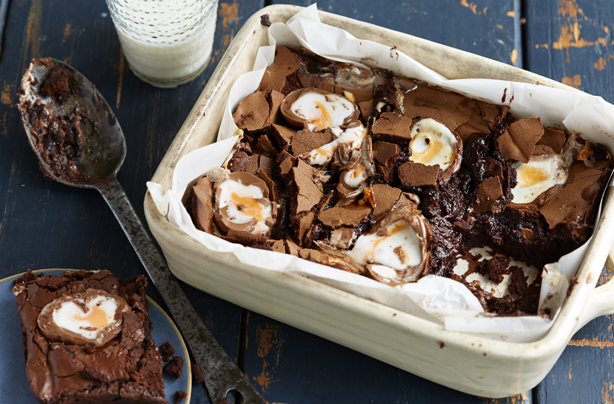 Like Creme Eggs as much as us? You're going to love our Creme Egg recipes!
The retro McFlurry flavours will be released on the same day as McDonald's brings back its popular Monopoly game for the 13th year in a row.